Written by Daily Bulletin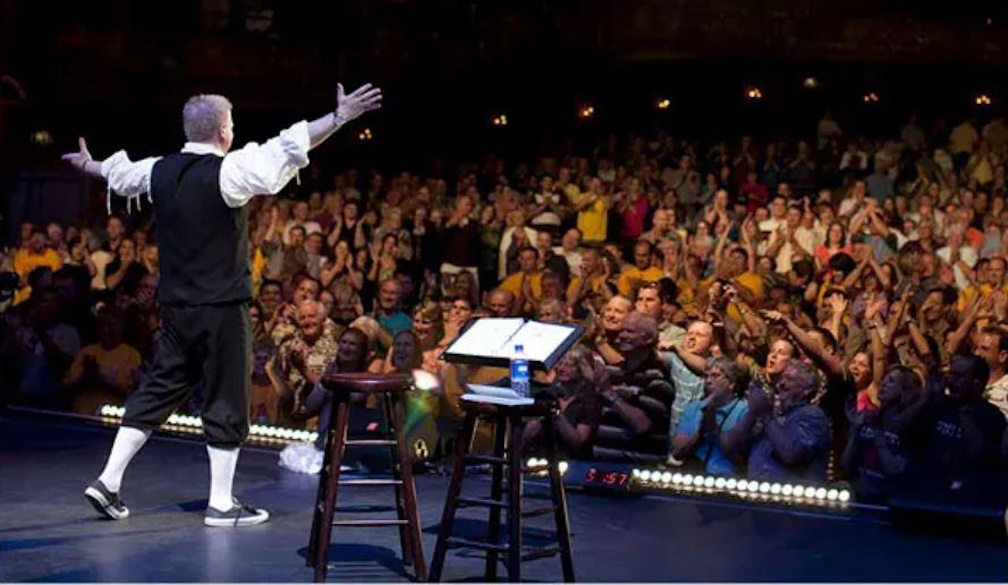 Melbourne has a reputation for being crowded with dark, intense, agonising people, preferably wearing black shades in dresses, but that's not the whole truth. They may look deep, but Melbourne loves touches of laughter. If there is anyone in Melbourne looking for rib-tickling pubs, bars, and clubs for comedy shows then there are recommendations. There are multiple venues where some have comedy nights once a week, while at other places there are laughter sessions every other evening.
Are you a person who wants to get rid of everyday stress and needs a moment to puff away all the stress? Here are the top five venues spotted throughout the city where you can go regularly. The comedy shows happening here promise that you are not going to have any dull moments.
Comedy clubs and shows in Melbourne
Comedy at Spleen Bar
Spleen Bar ranks at the top when you are looking for the best places to laugh. Are you one of the most popular city CBDs, and you still have money blues? We are getting you covered to beat the Monday blues being there because here you can expect comedy shows in Melbourne even on Mondays. The dive bar hosts here know their audience, and hence they call on top-class comedians such as Fiona O'Loughlin, Arj Barker, Will Anderson, and Will Anderson to grace the stage.
If laughing till your stomach aches leaves you famished, then a dinner-inspired range of food is here with a huge variety of options. Tickle your tummy with tasty food and release endorphins while laughing at the on-stage grace of big-name artists. Now is the time to toast your pina-colada and still get hung over with a fist of laughter.
Basement Comedy Club
Here you are looking for a weekend getaway then the basement comedy club is the venue. Here is the list of comedians who have been there in past. Some big names are Kitty Flanagan, Wil Anderson, Stephen K Amos, Arj Barker, Ronny Chieng, and Dave Hughes. Imagine these on-stakes stars hosting the New York-style comedy shows in Melbourne. Always keep an eye on their social media to get the latest and upcoming hosts.
Visit the website and book Saturday and Friday nights with chuckles, escaping reality. Roaming around this city you need to find the best places where you can go and enjoy your moments. Comedy is giving you happy hormones and here we are giving you recommendations.
Local Laugh
Well, it is one of the top-ranked comedy rooms for comedy shows in Melbourne on the southside. No further discussion! It is built on a local taphouse and talks about its architecture. It is in European-inspired town with food, great wines, and beers. People prefer to sit even after the show ends. It has the cosiest and richly handsome rooms.
Lido Comedy
Get your Tuesday laughter fit with Lido comedy. So, do you remember what George Gershwin said? Life is not always happy; constant improvisation is needed. Lido Cinema took it seriously and improvised it in a jazz room. Cinemas previously never had jazz rooms, but Lido has one that is dedicated to stand-up comedies. For comedy shows in Melbourne, this small, soundproof, cosy place makes it more intimate and a top choice for everyone.
Do you understand the meaning of seeing comedy in cinema? It means now you can sit, relax, grab a wine, drink, and enjoy laughter with candy bars, tipsy-style food, and friends. What else can one look for? For comedy shows in Melbourne, this place is small, but it covers all of your requirements.
Catfish Comedy
Catfish's upper band room is specified to host some comedy shows in Melbourne. This place is known for the best up-and-coming acts and top headliners from Australia. This place is reputable for hosting a fair number of international comedians throughout the year. Some big names are Kyle Kinane, Dave Hughes, Aunty Donna, and the list goes on.
We're still coming up with fewer numbers, but make sure this city never only looks deep but also chuckles.