Written by Tess Sanders Lazarus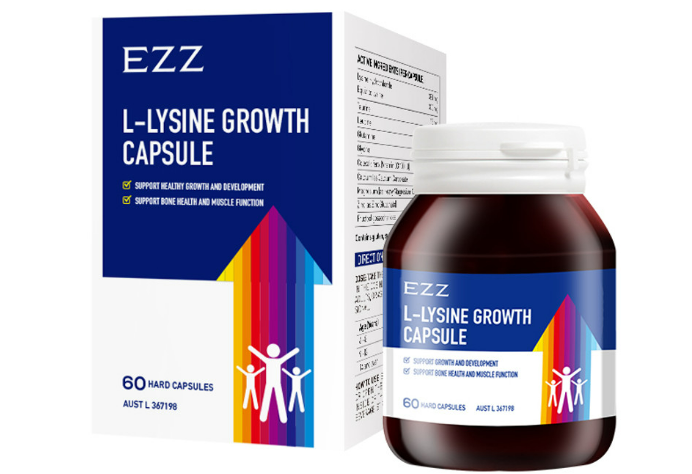 Across the globe, kids' bone health has become a significant issue for many parents as they focus their attention on looking for ways to reduce the incidence of fractures, support height growth and bolster overall health and wellness.
According to Glenn Cross, chairman of EZZ Life Science (ASX: EZZ), an Australian company that produces health and wellbeing supplements, demand for bone growth supplements for kids has risen significantly over the last few years as parents seek out ways to help strengthen their children's bone health.
"Parents are looking for ways to reduce the potential for their kids to endure bone breaks and fractures. They are also keen to support their bone growth to assist with height and overall strength," Cross said.
"This is driving strong demand for bone growth supplements. Our bone growth supplement, EZZ L-Lysine Growth Capsules, has topped sales figures on our flagship store on Tmall Global in China.
"Tmall Global is one of the biggest Chinese e-commerce platforms in terms of sales values and users. It boasts over 600 million plus users per month. We are incredibly pleased to be the category leader for our wellbeing supplement on the platform. In addition, the product is also tops the kids supplements category in repurchase and positive reviews.
"We have invested significant research and development into our kids' bone health supplement. The EZZ L-Lysine Growth Capsule is a premium formula that includes over 380mg of lysine amino acid per capsule, which supports health growth and development for children and adolescents.
"Our special blend contains not just lysine but also calcium, vitamin D3, zinc, magnesium and other ingredients which support bone health, muscle function, immune system health and cognitive development. It's a power house capsule!"
Why do we need lysine?
"The human body needs lysine for healthy functioning. It plays an important role in helping body tissues to grow and recover from damage," Cross explained.
"It also comes with a whole host of health benefits including helping the body absorb calcium, iron and zinc, promoting collagen growth and supporting the immune system. It even helps with the body's production of enzymes, antibodies and hormones.
"Most children do not get enough lysine from the food they eat, which is why many parents decide to bridge that gap with a supplement.
"Children who don't get enough lysine from their diet may experience fatigue, nausea, dizziness, loss of appetite, agitation and slow growth. If you notice any of these symptoms in your child, have a chat with your family doctor about your concerns and see if taking some lysine could be of benefit to your child.
"Children as young as aged six can take the EZZ L-Lysine Growth Capsule. Children aged six to eight can take one capsule daily, children aged nine to 13 can take two capsules daily, and adolescents aged 14 to adults can take three capsules per day. You can simply open a capsule and put the powder in water or milk and drink during meal times. It's an easy way to incorporate health supplements into your child's daily routine."
Busy children need the best nutrition
"The EZZ L-Lysine Growth Capsule is part of our wellbeing range. Other popular products in this range include the EZZ Biotic Engastro Capsule, the EZZ Daily Energy & Wellbeing capsule and the EZZ JTN Immunity Plus," Cross said.
"We all lead such busy lifestyles, and in this day and age, even our children's schedules are packed with activities and things to do. It is very easy to let their nutrition slip and go for food options that are more convenient than nutritious.
"It's hard enough being a parent without that added guilt trip. Taking supplements is your safety net to make sure that you're topping up your kids with the vitamins and minerals they need to keep growing and to stay healthy."
About EZZ Life Science
EZZ Life Science Holdings Limited (ASX:EZZ) is a genomic life science company with a mission to improve quality of life and human health. EZZ Life Science has a focus on genomic research and development to address four key human health challenges: genetic longevity, human papillomavirus (HPV), helicobacter pylori, and weight management. EZZ Life Science is passionate about investing in the future of consumer health through the development of e-commerce and distribution of high-quality products via omnichannel models across Australia, New Zealand, China and worldwide.
www.ezzlife.com.au
www.ezzdna.com.au