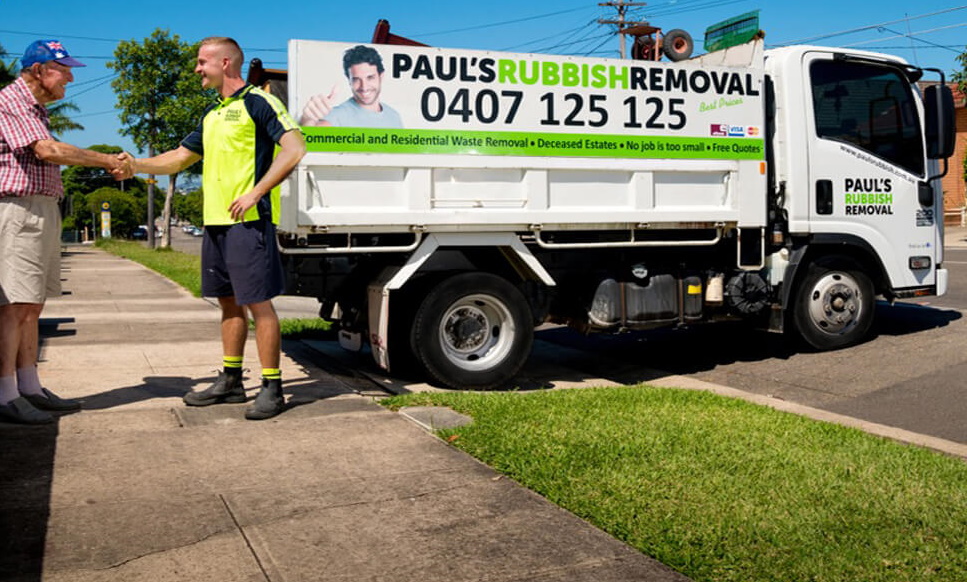 We all accumulate various sorts of junk from day to day living. Since you probably don't want to live in a house full of junk, quickly cleaning every piece of rubbish should be a priority.
Your junk comes in different types and sizes. Whether it's unwanted furniture, old newspapers, clothes or broken appliances, you should know the proper and fastest methods of removing them.
There are various ways for quick and efficient rubbish removal in Sydney which you can undertake. Here's a list of five methods that can help you get rid of junk the fastest way possible.

Donate or Give Your Unwanted Items Away

One of the quickest methods to get rid of your unwanted stuff is to donate them. Many charities accept various things such as clothes, toys, furniture and bags.
Donating your junk can help someone in need. If you have lots of unwanted items that are still usable, you may take them to charities or donation drop-off centres near you. 
Besides, someone you know might want or need those unwanted items of yours. You can give it to them to get rid of those things in your house.
People who know and trust you will more likely take your unwanted things and use them for good. In that case, you can remove unwanted junk from your Sydney home as quickly as possible.


Recycle or Repurpose Your Stuff
Recycling is one best method for rubbish removal in Sydney. You can find ways to recreate your old items and give them a new purpose.
Try being creative and show off new ideas to solve your junk problem. You will learn how to turn unnecessary things into a treasure-like piece that you can use.
Whatever junk you have accumulated so long as you don't run out of ideas, you can quickly remove your unwanted items in Sydney.
Giving your unwanted item a new purpose doesn't require you to have the professional skills of an artist or a handyman. You just have to act on your little ways and transform your junk into something that's not a nuisance in your home. 
For instance, you can make small rags out of old bath towels or use your old bed sheet as your pet's bed. You may also create some DIY designs if you want an aesthetic vibe for your repurposed items.

Put Your Unwanted Junk on Sale
Selling your old but usable things is one good option for quick rubbish removal in Sydney. You can put up a garage sale and encourage people to buy the things you don't need anymore.
You can tell your neighbours about your plan and reach more people. In that way, you can reduce the number of junk thrown in rubbish bins or landfills while earning money from the items you've sold.


Take Them to Recycling Facilities
As mentioned, recycling is one effective method of rubbish removal in Sydney. It's among the best strategies to manage and eliminate junk from your home.
The process typically lessens the items thrown into the landfill while conserving materials and protecting the environment. If you need to remove furniture, appliances, fibres, wood, and glass, recycling centres can be your best way to go.
You may contact your local council to know where the drop-off points are or take your unwanted stuff to the facilities yourself.

Hire a Professional Junk Removal Company in Sydney 
If you can't deal with all the tasks involved in decluttering your junk, it's better to contact a professional rubbish removal company in Sydney. Furniture removal is one of the most commonly used services because of its size and weight to remove.
Remember that choosing the best team might not be easy, with many service providers offering the same assistance. Find a company that displays integrity in every work and puts performance at high priority. 
You don't need to take care of your junk removal yourself. Let the professionals handle the job for a safe, efficient, and quick work completion.
They know the proper and fastest ways to get rid of your unwanted junk in Sydney. Hire the best team, and you're good to go!