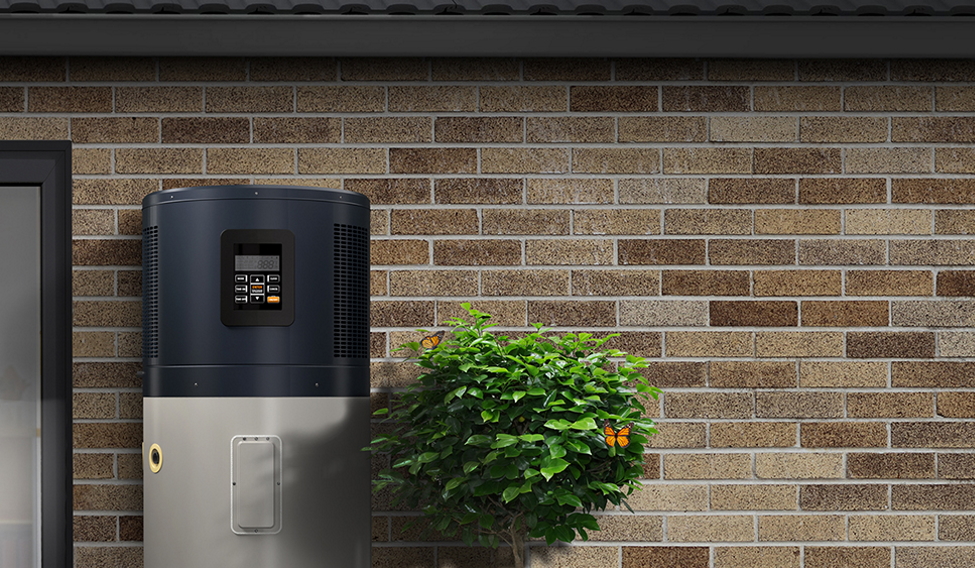 The NSW Government has upgraded its Energy Savings Scheme to help households save thousands of dollars on their energy bills.
Families across New South Wales are about to save thousands of dollars off their power bills thanks to the government's decision to upgrade the NSW Energy Savings Scheme (ESS) which provides financial incentives for people to install energy efficient equipment and appliances in their households and businesses.
Trusted by over one million Australians, Chromagen provides Australians with the country's best-selling, money-saving energy utilities including energy efficient electric hot water systems and is a registered installer with the scheme.
"The upgrade to the NSW Energy Savings Scheme is a game-changer for households across the state and is going to save families over ten thousand dollars on their power bills," Chromagen, national business manager, Cameron Evans, said.
"The scheme will now fund the entire cost of replacement of a family's traditional electric hot water system, bar a few dollars, to a completely new state of the art energy efficient electric hot water system. Not only is the replacement a cost saving of thousands of dollars, but the energy savings will also amount to thousands of dollars over its years of use.
"This is one of the most significant offerings we have seen in NSW ever and we are encouraging households to take advantage of the scheme to get a completely brand new energy efficient electric hot water system for next to nothing while the offer lasts."
According to Evans, heating water is actually very expensive and most people are always unpleasantly surprised when they receive their bills.
What kind of money can households save?
"In a four-person household, the cost of heating water using a traditional electric hot water system over a period of ten years amounts to around $12,265. On the other hand, the cost of heating water using an energy efficient electric hot water system over the same period is only around $3,190," Evans said.
"This is an extraordinary difference, which is why we are urging households to act while the scheme is in place. Heating your water uses up to a third of a household's power bills.
"An energy efficient electric hot water system uses much less electricity than a traditional electric hot water system because it only requires electricity to drive the compressor and the fan, instead of using electricity to heat the water directly, with an electric element. Besides hot water systems, we also do solar panels and heating and cooling units, making us a truly cost-saving company for your household."
How does the NSW Energy Savings Scheme (ESS) work?
"Under the NSW Government's Energy Savings Scheme, households can upgrade their traditional electric hot water system to an energy efficient one for as little as $33 for a standard system size for a family of four, fully installed. The recommended retail price of this is a whopping $2,950, so this scheme is literally saving families thousands of dollars," Evans added.
"Should families decide they need a slightly bigger tank, we also have extra large systems currently available for $299 down from the recommended retail price of $3,650 with no hidden costs."
How to access the scheme?
"There are only a limited number of hot water system installers like Chromagen that are operating as part of the NSW government scheme," Evans said.
"My strong advice to households is to ensure you deal with one of these providers. The process is easy. All you need to do is register online at smarterhotwater.com.au, confirm your details and then schedule your installation.
"As part of the scheme, Chromagen services all metropolitan areas of NSW and many regional towns. More broadly we also service the rest of the country except for Darwin. There are schemes in place across other parts of the country, so we encourage households to reach out to us so we can explain what schemes are in place and how you can access them."
About Chromagen
Approved by the Clean Energy Council, Chromagen is an approved solar retailer and an international leader in thermal solar energy systems. Chromagen is a pioneer in energy efficient hot water systems and as an international award-winning company, has been entrusted with the installation of household heating appliances in over 40 countries. The largest solar hot water company in Australia, Chromagen is committed to quality, innovation and renewable energy solutions, providing households with the most sustainable energy solutions for over 60 years. It also proudly boasts the number one selling energy efficient electric hot water system seven years in a row.
www.smarterhotwater.com.au