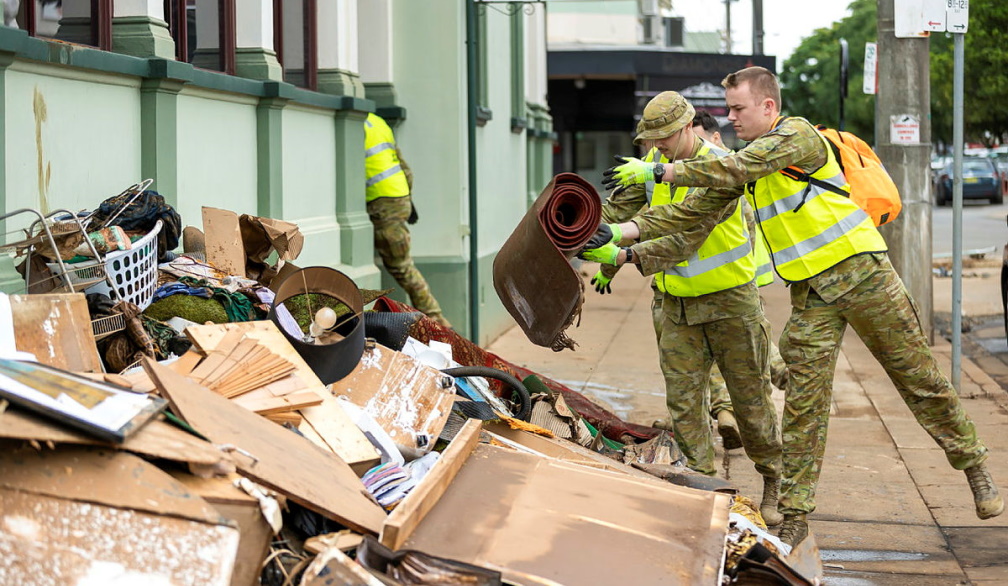 Customer owned banks in the flood devastated town of Lismore have come together to deliver a new banking hub at the Southern Cross University in Lismore, to provide banking services to the community in response to the devastating impact of the floods on the Northern Rivers.
With no banking options available in the Lismore CBD due to damaged infrastructure and mobile services, six customer owned mutual banks have partnered with the generous support of the Southern Cross University to provide immediate relief to the community.
Led by Summerland Credit Union and including BCU, G&C Mutual Bank, Greater Bank, Newcastle Permanent, and Southern Cross Credit Union, the hub is located at the Goodman Plaza at Southern Cross University on Military Road, East Lismore and opened on Monday 7 March with services available from 9am-5pm. 
Additional ATMs and physical cash are being airdropped in towns that have been hard hit by the severe floods, in an effort to help people buy goods while systems are down and affected bank branches are not yet fully operational.
"As member-owned institutions are an integral part of their communities, our members have a history of rapidly mobilising to support their customers in times of need," Customer Owned Banking Association CEO, Mike Lawrence, said.
"From bushfires to floods, getting cash into the hands of customers is paramount, as well as dealing with other pressing banking needs.  We are proud to see our members act with such haste once again. The fact that there are multiple institutions operating under the same roof shows that putting the needs of the community above all else comes first."
"We urge anyone affected by these devastating floods to get in touch with their customer-owned bank as soon as they are able, to discuss their options and find out what support is available.  A number of mutual banks' contact centre opening hours have also been extended to accommodate these extraordinary circumstances."
Summerland CEO John Williams moved quickly after floods to get the Hub up and running: "The floods caused severe damage to customer-owned banking branches in Lismore, with five branches being inundated, and the sixth sustaining severe damage with flooding above the floor."
"We could see a need on the ground for affected customers to access in-person banking services.  We were able to mobilise as a sector within days to get the Hub off the ground."
Stay up to date on the community banking hub's opening hours and further information at www.customerownedbanking.asn.au. 
Image by ADF