Written by

Greg Rogers, editor of Daily Bulletin
Business owners can use digital channels like social media and eCommerce to adapt during Covid-19. To assist small businesses, Instagram and Facebook offer a vast range of online resources.


Using tools like Boost with Facebook, social media and eCommerce stores have become essential for businesses to remain operational but it can be daunting at first. Facebook's ANZ Director of SMB, Melinda Petrunoff, shares some pragmatic advice on how to grow and thrive using Facebook's business tools.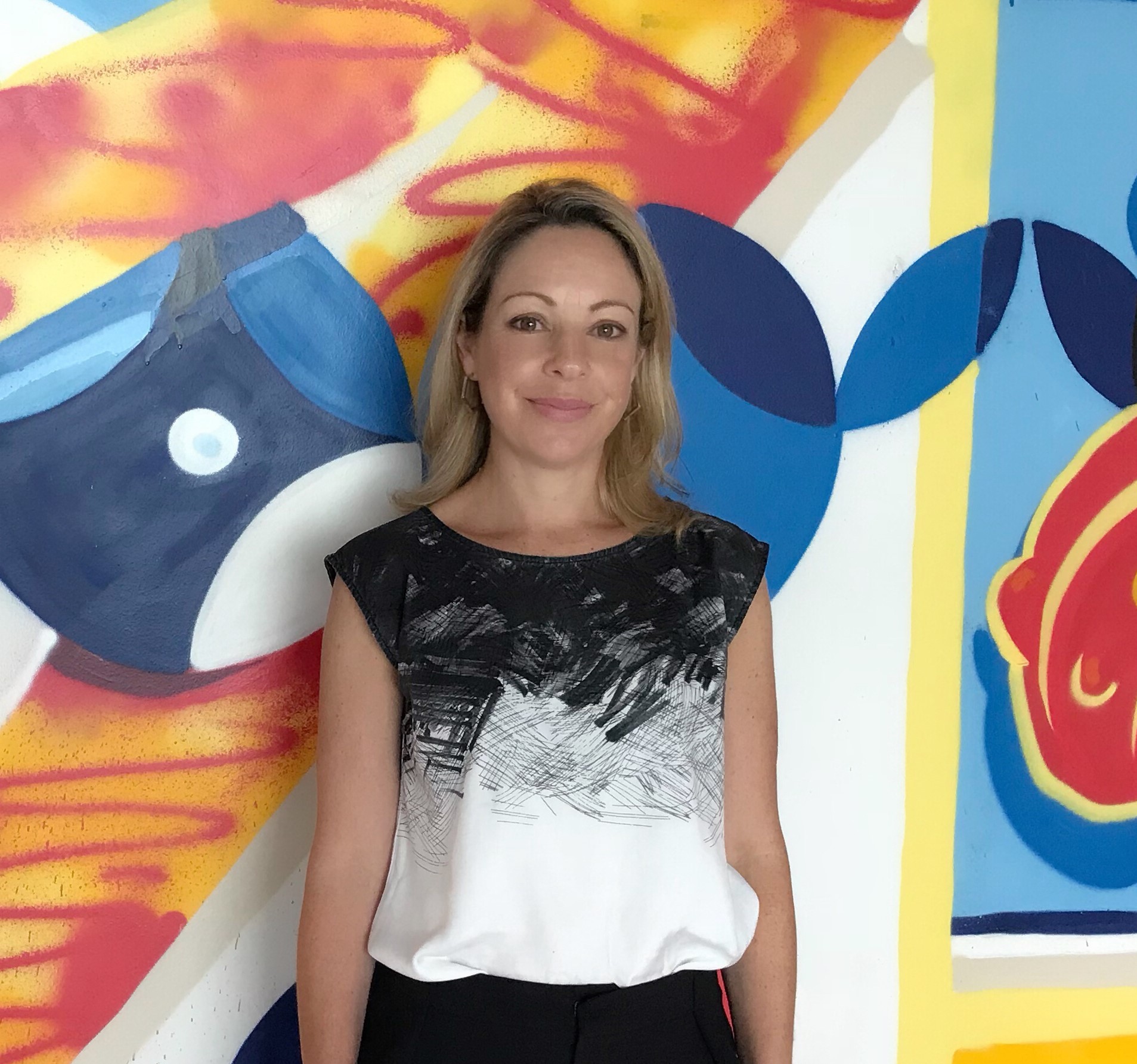 All around the World, businesses have been devastated by the effects of the measures that governments have put in place to prevent the spread of Covid 19. In Australia, we are seeing the opportunity for some businesses that were ordered to shut down, to resume limited trading. That is the good news but running a business will never be the same as it was before the outbreak. Businesses have had to adapt to survive.

The Daily Bulletin had the opportunity to interview Melinda Petrunoff from Facebook to discuss how business owners, operators and managers can use global channels to adapt to Covid 19. We learned that it is vital to start to develop a digital presence or to leverage existing web, social and eCommerce tools more effectively.

"Small and medium businesses across Australia and New Zealand have been forced to evolve, be nimble and adapt, in order to stay open. Digital resources are the key element that enabled many businesses to connect with customers."

"Facebook offers three messenger platforms and a wide range of free tools to facilitate communication with not only customers, but family and friends who otherwise would have to endure social isolation."

"More than ever before, it is important to continue engagement with existing customers and to reach out to new customers through Instagram, Messenger and WhatsApp. Facebook wants to help people to build an effective and productive social media presence to seize and create opportunities."

Melinda said that Facebook's family of apps can reach over three billion people around the World and that the business tools offered by Facebook enable anyone to establish a Facebook Business Page and begin to post. She suggested that those who do not yet know their way around, can visit a free on resource called Boost with Facebook to get started.

With Facebook's guidance, anyone can operate online but it is important to commit to the process. More than one post is required to create a community. Start with a few posts that will create discussions and then pivot to topics that interest readers. The aim is to relate with customers to establish a connection with the readers.

Melinda said, "Facebook can be the front door to a business. People will look to the Facebook Business Page for updates on new products, opening hours and special events. Having a Facebook Business Page means that owners can instantly communicate with their community."



Melinda shared three real life examples of businesses that successfully evolved and adapted to the challenges of Covid 19 using resources offered by Facebook.
A small pottery school based in Melbourne, which is allowing people at home to create their own beautiful ceramics. The business is offering delivered ClayKits, with online tutorials by the business owner via Instagram TV.
Stats:
· Sold over 2,200 ClayKits in 4 weeks across Australia
· Daily online sales between $4,000 - $6,000 from $300-400 spend on Facebook/Instagram ads
A small business run by wife and husband duo, Paola and Michael, which creates beautiful sweet treat boxes. The small business relief heavily on events, and has now switch to online.
Stats:
· Prior to Covid-19, 80% of business was events, 20% was online, now completely online
· Over the last 30 days, 25% of sales have come from Facebook and Instagram
· Over the last 30 days Facebook and Instagram have directed over 10,000 new visitors to their website
A boutique gym which employs over 17 trainers, in March they launched online memberships, with gym classes streamed via Facebook Live. The business also loaned out gym equipment to member's and the strategy has allowed them to give their trainers a source of income, and to keep members engaged.
Stats:
· Between 1500 – 1800 attendees to 65 classes per week via Facebook Live
· Over the 3 weeks over 38 new non-members, attracting people from Hong Kong, NYC, Singapore, London
· It took the co-owners 24 hours to come up with their new strategy


These success stories confirm that social media is a powerful marking tool.

How to get started with Facebook business tools

Not all business posts on Social Media have to be commercial in nature. Be sure to share humorous content, funny videos or even run competitions for your audience. Become a part of their daily lives. If you have important news to share, Facebook allows a business to pin new messages to the top of the page so that it is the first thing that a visitor will see and so boost engagement.

Melinda said that it is important to understand the character, wants and needs of the customer base and to build trust with them by not seeing a Facebook Business Page as an opportunity for a "hard sell" approach. Build value to the brand by providing what customers want.

On the subject of social media influencers, Melinda said that where possible, a business should communicate directly to customers but if for any reason that is not possible, then caution should be used.

"Before engaging an influencer, investigate the identity of potential choices and ensure that their online presence is aligned with your brand. Who are they? Are their posts related to your business?"

With not much research SME's can design, launch, monitor and track returns from Facebook advertising using Facebook Ads Manager.

Melinda concluded by pointing out that Facebook places enormous priority on providing help to SME's.


"Covid 19 effectively shut down many businesses and forced them to pause to think about their business. By adapting to the new circumstances, many have built strong digital businesses."



Instagram making it easier to support local businesses


The famous photo sharing platform, launched this week new tools, to support small businesses. Newly launched includes the gift card sticker, which can be pinned to a business profile page, and allow customers to purchase gift cards for that business.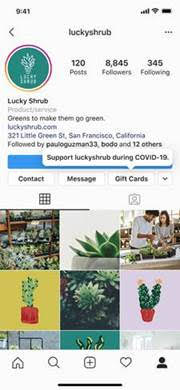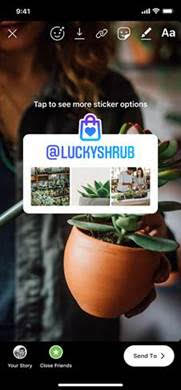 They've also launched new capabilities to make it easy for people to show their support for businesses through hashtags and stickers. A new "Support Small Business" sticker on Instagram lets people give their favourite business a shout out.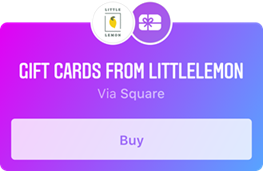 On the new tools from Instagram, Melinda said "Small businesses are the backbone of our community and economy—they've always been there for us, and now it's time for us to be there for them. We hope these new tools will be useful in providing much needed support for them during this crucial time, and empower our community to discover and share new small businesses."


Resources for SMB's by Facebook
Boost with Facebook, a free digital education program broadcasting best practice education with our Community Trainers. It gives business owners the opportunities to get advice and build an online network of like-minded people.
Business Resource Hub, another free online toolkit including resources for businesses to adapt and respond to critical events like Covid-19.
Facebook SMB Support Groups (AU)
Small Business Owners Australia, Small Business Owners Australia is dedicated to supporting and helping businesses connect, grow and prosper in the market place. We believe that education and knowledge are key ingredients of a successful business.
Brisbane Small Businesses, a networking group of local small business owners in Brisbane and is intended to be an inclusive group to supply easy to understand information about a range of issues around small business ownership.
COVID-19 Coronavirus: Business Updates, Strategies & Support - Australia, started by 3 sisters who all run their own successful FSI and business advisory groups. This group shares tips and the latest updates to business owners about how they can adapt during COVID-19.
I am a business owner in Victoria, The primary purpose of this group is to provide a useful networking facility for businesses in Victoria. Members of this Group are encouraged to participate in discussions and actively help grow a supportive online community.