Written by NewsServices.com
We all know that a healthy diet rich in nutrient-rich superfoods is good for your health, and helps contribute to healthy-looking skin. But did you know that you can also sneak superfoods into your skincare to double down on the amazing benefits that these natural ingredients have on your skin? That's right! Meet superfood skincare.
We asked the superfood beauty brand Raww Cosmetics to explain how it all works. They gave us a list of the best superfoods for the skin, their benefits, and which superfood skincare products you should be including in your routine for the best results - leaving you with a brighter, more youthful and glowing complexion!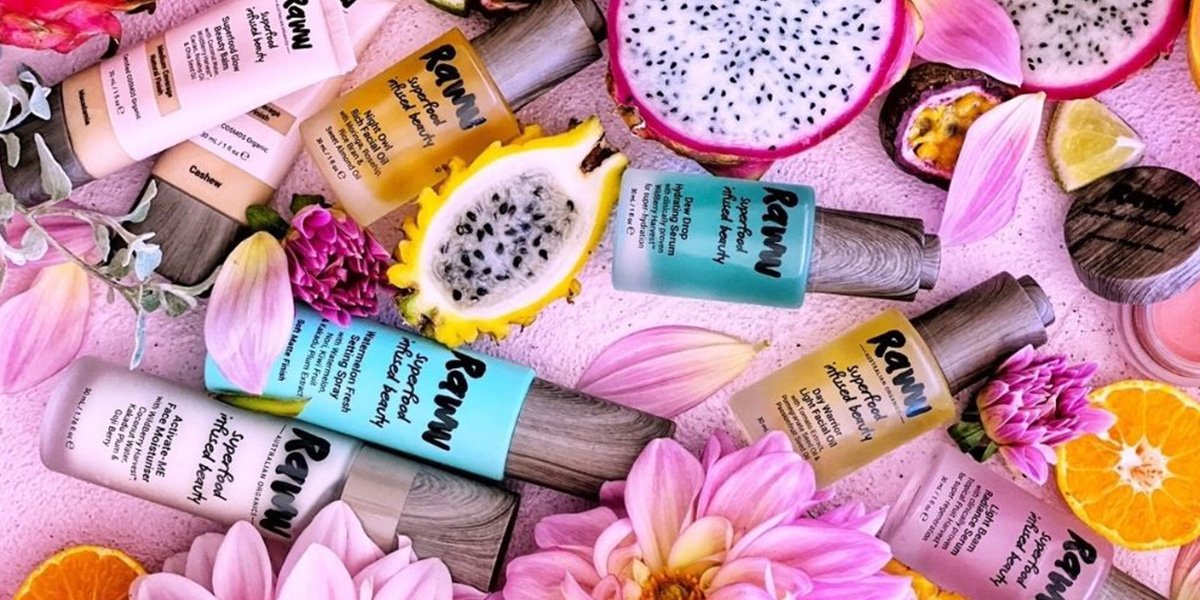 What is superfood skincare?
When we talk about superfood skincare, we're talking about products that have been made using natural ingredients, infused with superfoods that have been selected for their amazing benefits on the skin. Because they're made with natural ingredients, superfood-infused beauty products tend to be kinder to your skin. You can reap all of the natural benefits of these superpowered foods, and be sure that you're not applying harmful chemicals to your skin.
Superfood-infused beauty is exactly what the beauty brand Raww Cosmetics specialises in. They create superfood-infused skincare and makeup from natural ingredients that are also certified vegan and cruelty-free. After all, coming back to nature is the best way to stay happy and healthy!
Meet the best superfood ingredients for the skin
Here are some of the best superfoods to add to your skincare routine for healthy and glowing skin:
Berries, Acai & Wildberry Harvest
Berries, despite being small in size, are some of the most potent superfoods, and best superfoods for glowing skin. Acai Berries, for example, contain more antioxidants than most superfoods - even more than blueberries! When used in skincare, they are great for brightening and protecting the skin from environmental aggressors.
Goji Berries and Cranberries are another pair of powerful berries. You might find them in your fresh juice, but you will also find them in Raww's products thanks to their skincare benefits. Packed with antioxidants and amino acids, they help to maintain your youthful-looking skin and prevent signs of ageing, as well as being great for oily skin, helping to unclog pores and prevent blemishes.
Containing a blend of 3 super-berries found only in the Australian Outback, Raww also have their very own superfood innovation, Wildberry HarvestT™. It's clinically proven to boost hydration x3! Some of their most popular berry-infused products are the Dew Drop Hydrating Serum and the Light Beam Radiance Serum, both designed to give your skin a dose of deep hydration and a radiant glow.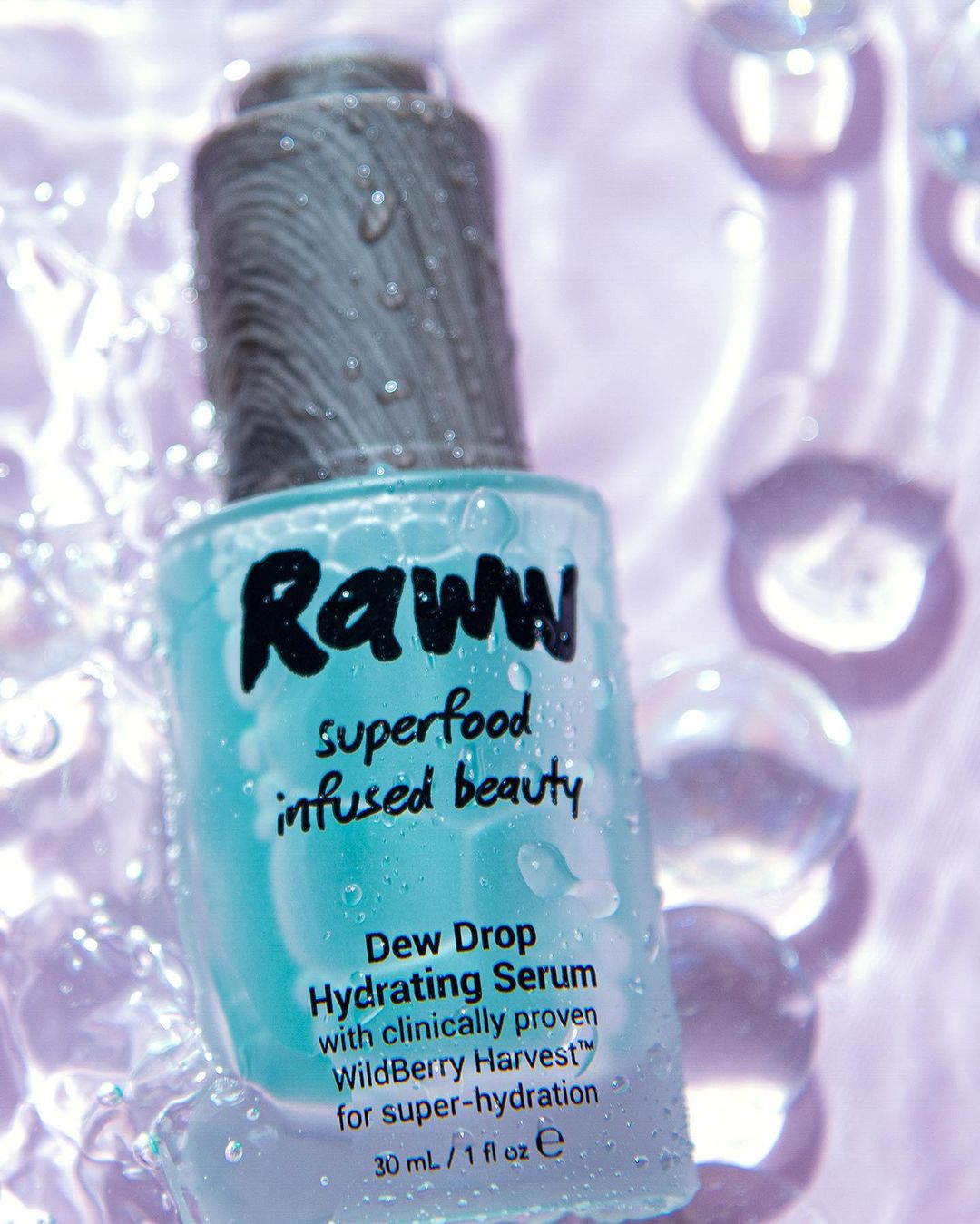 Avocado & Avocado oil
Most likely to be found on your toast at breakfast, avocados are a firm favourite. Being a rich source of Vitamin E also makes them a powerful ingredient when it comes to natural skincare. Avocado Oil is an edible oil extracted from the pulp of avocados that works to firm the skin and seal in moisture. While you will find it in lots of Raww's skincare products, it makes a star appearance in moisturisers and cleansers like their Super Hydrate Me Cleanser. A gentle and creamy cleanser, this is ideal for dehydrated skin and is also supercharged with WildBerry Harvest™ for maximum skin hydration!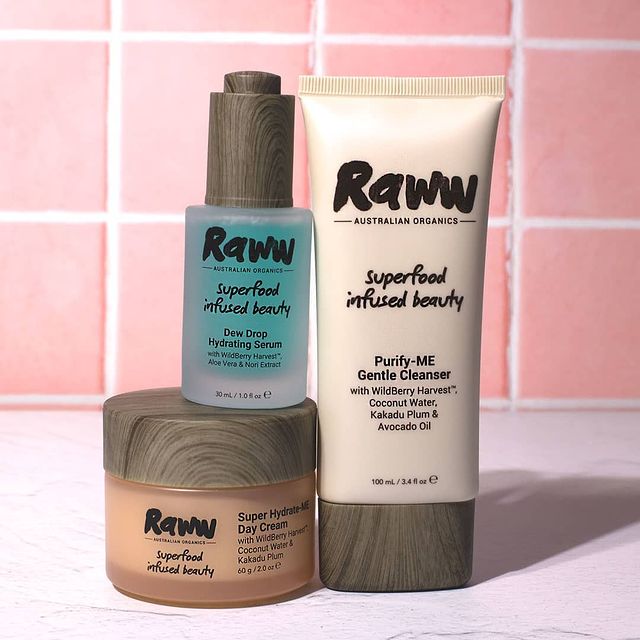 Cacao
Cacao is a high source of antioxidants and nutrients both for your body and your skin. In fact, studies show applying Raw Cacao offers a lot of the same benefits as eating it. High in magnesium, zinc, iron, calcium, beta-carotene and omega 6 fatty acids, Cacao Powder provides these and other nutrients so that your body and skin perform at peak levels. When used in skincare, these elements can help protect the skin against environmental stressors, feed the skin, and produce a healthy glow. Look out for it in Raww products like their Nourish-ME Hand & Nail Cream. Together with Goji Berries used for their anti-ageing benefits, the Cacao helps to nourish and regenerate the skin on your hands, leaving you with silky smooth and hydrated hands and nails.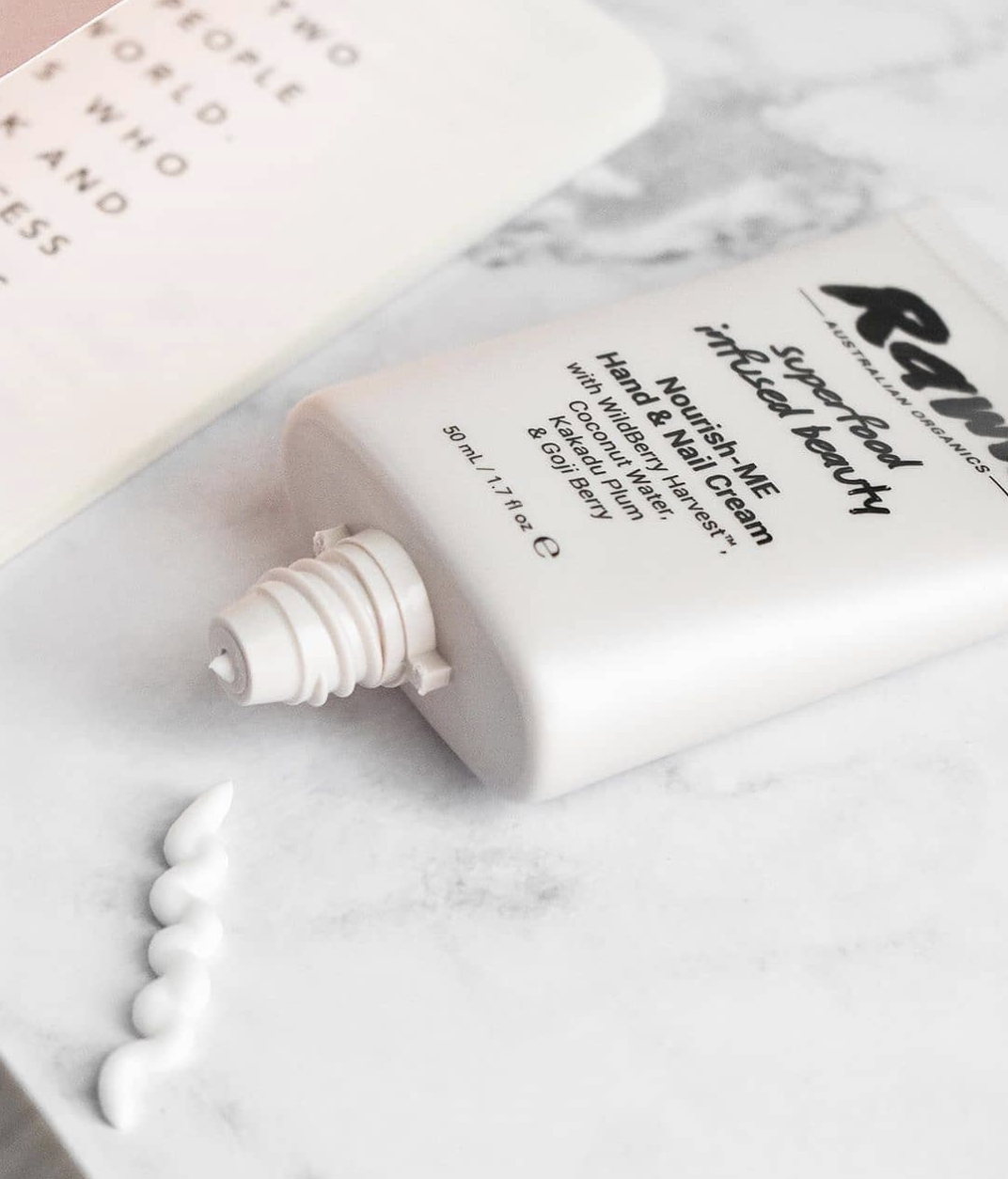 Coconut water
Coconut Water is the hero ingredient you will find in most Raww beauty products! Crowned a superfood thanks to being rich in nutrients and having more potassium than bananas, it's probably one of the most hydrating natural ingredients in skincare. Your skin will love its power to provide intense hydration and improve skin elasticity. Discover it in the Smooth-ME Fine Line Serum and the Activate-ME Face Moisturiser where it works to strengthen the surface of the skin, eliminate dead skin cells and give your skin a super moisture boost, all in an ultra-smooth serum you can apply daily!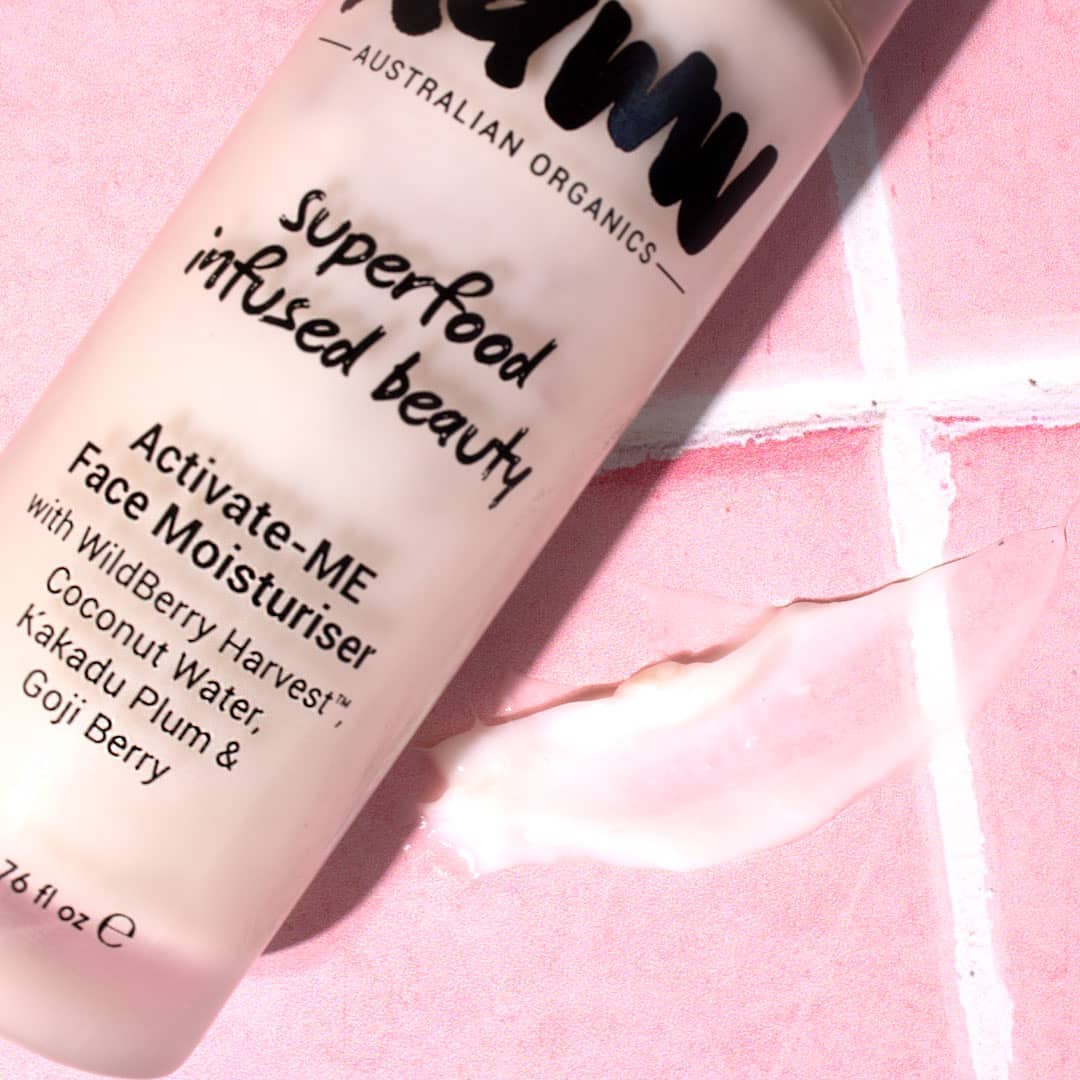 Kale
A popular health food, found in salads and smoothies, Kale is another star ingredient in Raww's beauty products. Found in their Kale'd It Nail Lacquer, this breathable 10-free nail polish formula is powered by the Omega-3 and Omega-6 fatty acids found in Kale, plus Kale Protein to stimulate keratin production, giving you strong and healthy nails without any of the nasties often found in nail polish.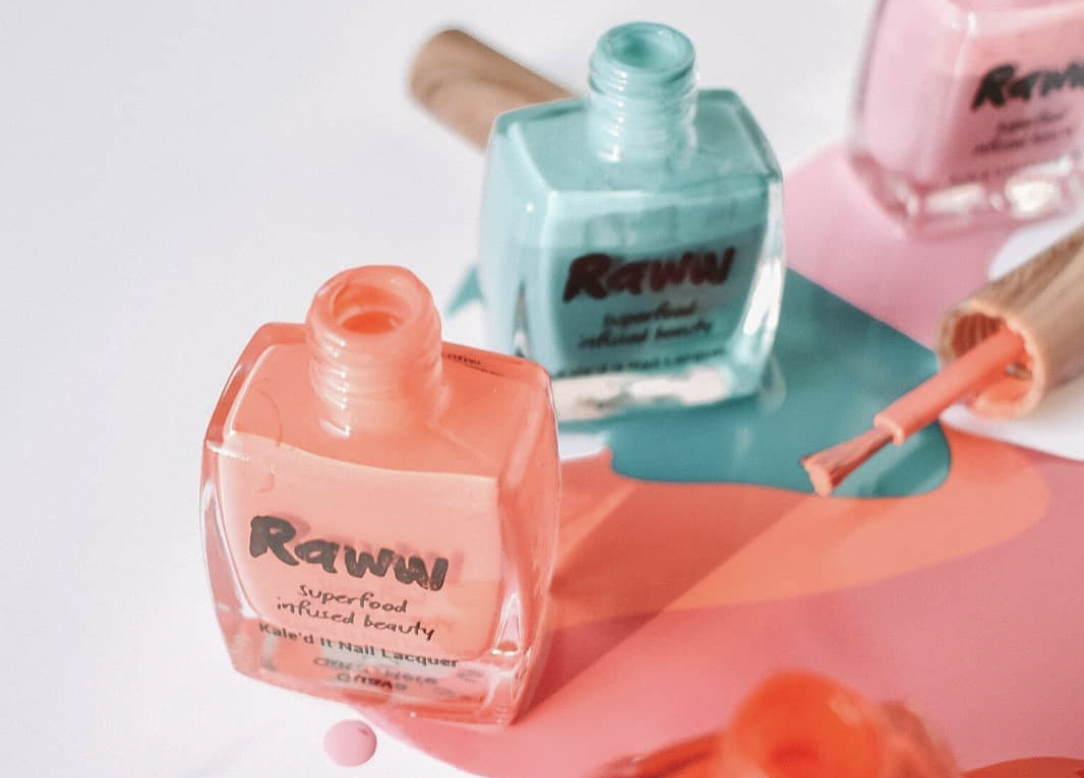 Don't just eat your superfoods: get them in skincare too!
For healthy, glowing skin, you need to make sure you're feeding your body nutrient-rich foods. A healthy balanced diet is essential - but what you put on your body is just as important as what you put in it! Using natural, superfood-infused beauty products will also do wonders for your skin.
Browse Raww's full collection of their healthy skincare and superfood beauty products online today to start feeling their full benefits on your skin.