Written by NewsServices.com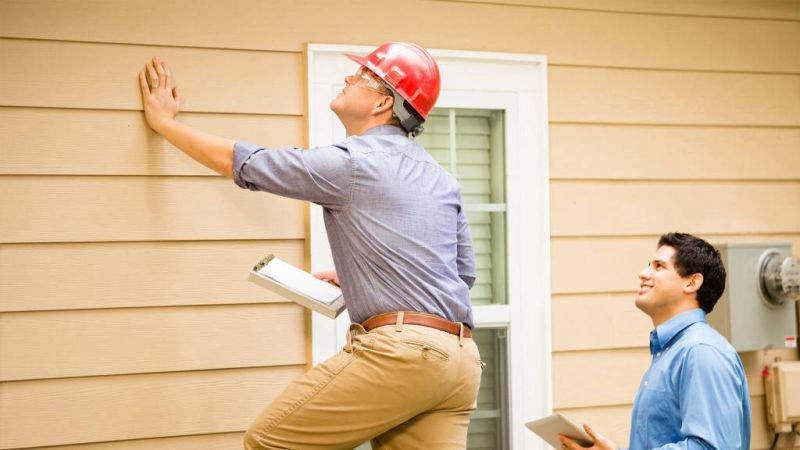 The excitement of purchasing a home can cause us to overlook any structural or bio faults that could be lurking behind the facade. We don't mean to be grim, but any building inspector will tell you that just because the home looks like a dream it doesn't mean it won't turn into a nightmare!
So, what is the one and only way you can ensure the home is free from structural faults and pests? An inspection, of course! By enlisting the services of a professional building inspector you should be able to learn if the home has any faults that need urgent rectifying.
But you have to ensure the inspector has the skills, experience and qualifications to return a comprehensive report. There is a big difference between an underqualified, inexperienced inspector and someone with "the eye": that all-encompassing ability to spot any past, present and future hazard and help you decide whether or not the potential home is ultimately right for you.
So, how do you choose the right person for your building and pest inspection on the Gold Coast? Let's take a look below…
Signs of experience
An experienced building inspector should be able to prove their experience through a range of metrics, including operational years, customer numbers, positive reviews and building industry credentials.
What's more, you can tell an experienced inspector when you come across one: they have the confidence to tell you that they can, and will, find any hazards lurking beneath the floorboards. You can tell by their demeanour and knowledge on the topic that they have seen everything, from termites to structural damage, mould and more, and will easily find evidence of such problems at your potential purchase (if there are any, of course!).
Industry credentials
As with most positions in the building industry, you will want to see some signs of qualification. Building inspectors should be carrying the credentials to offer comprehensive building inspections and nothing less.
If your potential inspector doesn't carry local credentials to offer a comprehensive inspection then it is certainly time to look elsewhere!
A friendly & professional demeanour
The thing about a good inspector is this: they are on your side and ready to go in to bat on your behalf. If they are truly passionate about their craft and want to locate any hazards in the home then they will display this passion through their demeanour.
If, and which is sometimes the case, the inspector seems like they are just doing the job for the sake of doing a job, then there is a good chance they won't provide a thorough property inspection. This is something you want to avoid at all costs and is the reason why you should always choose a friendly, passionate and professional building inspector.
Look for the insurance they carry
Your chosen building inspector should certainly be covered by Professional Indemnity Insurance and Public and Product Liability Insurance. Why? Because if the inspector is able to be covered by these forms of insurance it means that they have the qualifications to provide a comprehensive inspection service.
The above-listed are evidence that your chosen building inspector has the skills, passion, qualifications and experience to provide a thorough service. If your inspector is lacking in any of these attributes or formalities then it should serve as a sign that they are probably not the inspector you need to offer the best service.