Written by

Brett Thompson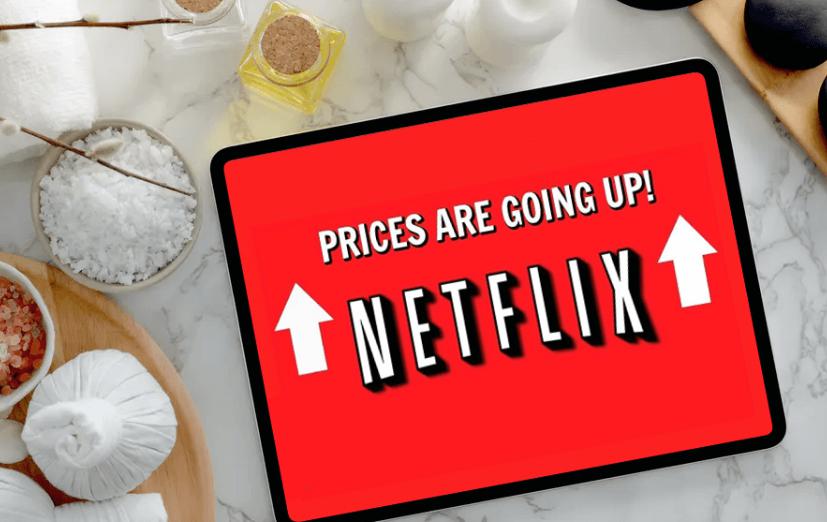 Netflix is increasing its prices after it has predominantly captured the quarantined Australian audiences. This time Netflix has brought a change not just to its basic plan but also to the standard plan.
The entertainment giant on Thursday announced that their basic plan will be charged for $10.99 instead of $9.99 which is a $1 increase per month and the standard plan would experience $2 price hike i.e. $15.99 from $13.99.
Luckily, viewers of the premium plan; which allow their viewers to watch the content in Ultra High Definition video quality and four screens are safe from these increases as the firm confirms that they have no intention to alter the prices of the plan.
This is the first price rise by Australian Netflix on both basic and standard plan since 2017. New members will start with the new prices whereas current members will notice the price change when they pay their bill when it's due.
Netflix announced that they would provide an unlimited variety of content to the Australian audiences with a basic plan on one device with standard definition video quality, standard plan viewers will have access on two devices at a time with High Definition picture quality.
The entertainment giant has last year adopted the same strategy with New Zealand in which plan prices were increased by 13% i.e. $2.
They gave the reason for investing in popular TV shows "Sex Education" and "Stranger Things". The price hike in the streaming digital content should be expected from now onwards due to global financial issues and a fluctuating economy.
The giant is expected to invest $US15 billion to $US17.5 billion on different content this year.
Netflix spokesperson at one point defended the price increase and stated that price changes are expected from time to time and they are investing heavily to grow in the content they provide, like The Politician, Unbelievable, The Good Place, and The Crown.
Netflix must be of the view that it has grabbed a loyal customer market and the content they provide is everybody's first choice.
It has certainly landed as a higher-end, as the majority of the audience wants to be part of it. There are several alternatives available with lower costs and given that, Netflix does not shy away from the competition.
These alternatives are Binge, Stan, Disney+, and AppleTV+. These platforms provide free trials that can be entertaining for some time but pricing is all that matters if you want to be a permanent member.
Binge and Stan's basic and standard plan costs for $10 and $14 per month while Binge's premium plan is for $18 and Stan's for $19.
AppleTV+ charges are $7.99 per month and have this week announced that they have given their customers a treat, subscription on AppleTV+, cloud storage, Apple Music, and fitness+ all together for a cheap price.
Disney+, which is a family-friendly service provider, charges its viewers $8.99 monthly and $89.99 yearly. BBC's Britbox is also expected to be launched by the end of this year.
The Aussies are provided with several platforms if they wish to switch from Netflix to others.
With the unemployment on the rise in Australia due to COVID-19, the only thing they have right now is their Television and binge-watching US Netflix shows with a VPN. Now, they have to pay more for Netflix.
Though Australians have not seen the price rise since the streaming giant came to the country in 2015. The only price rise observed in the country was in 2017 which was due to an increase in GST on digital products by the government
A spokesperson of Netflix said, "We know Australians have never had more choice when it comes to entertainment, and we're more committed than ever to delivering an experience that exceeds their expectations."
They also quoted "As always there will be different plans so that people can pick a price that works for their budget". The spokesperson also said that increase in prices would allow them to "invest in more shows and films".
Back in the US, Netflix experienced a staggering decline in the market share and it is partially linked to the price hike and losing unexpected subscribers.