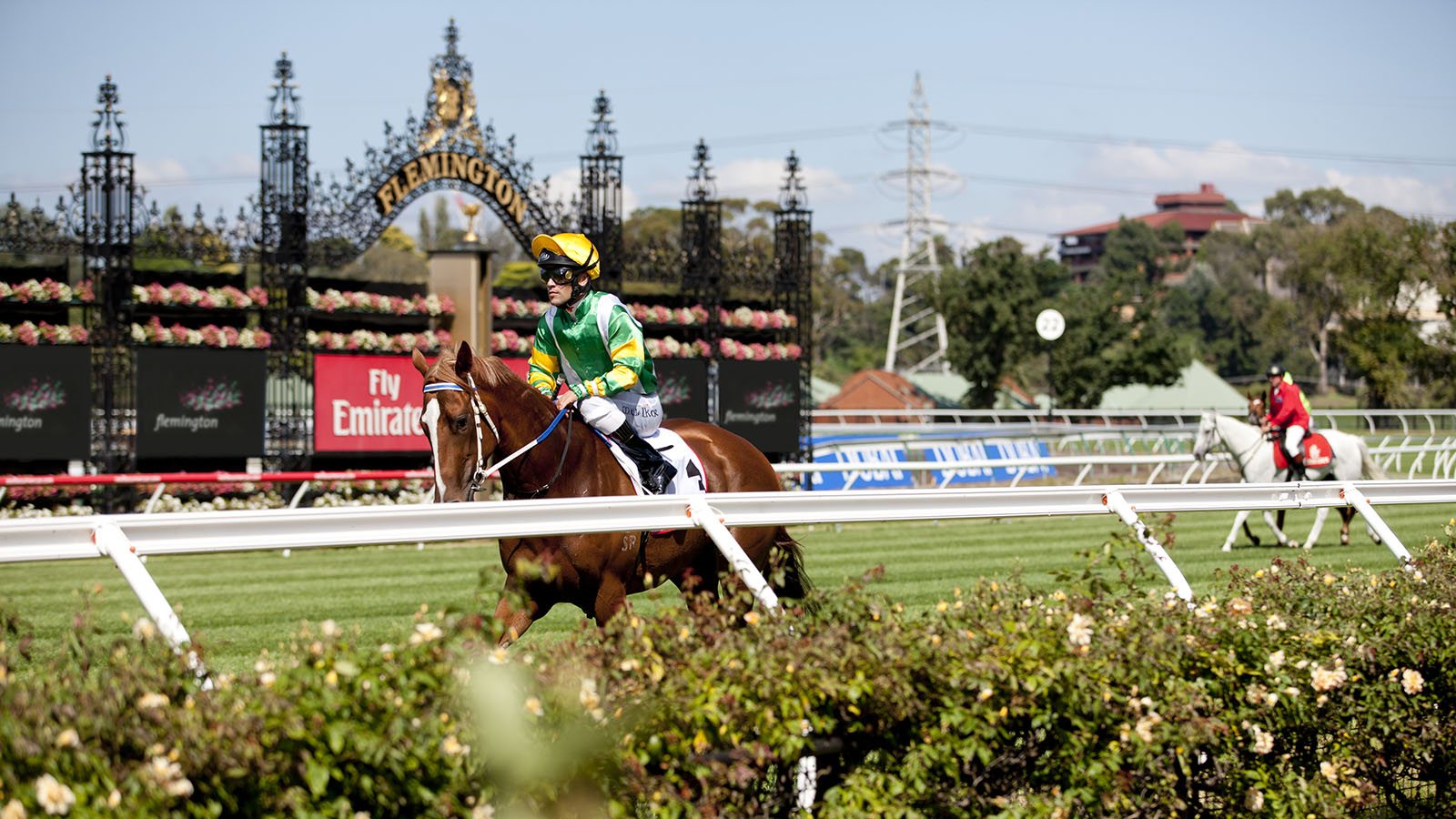 The Melbourne Cup has served up dozens of exhilarating battles since it was inaugurated all the way back in 1861. It attracts the finest stayers from across the globe, and they slog it out over 3200m in a bid for fame and fortune. The resulting action is always dramatic, but some stand out for the absolutely phenomenal performances delivered by the leading Melbourne Cup horses and jockeys. These are the seven most memorable Melbourne Cups in history:
The First Melbourne Cup, 1861
Victorian champion Mormon was widely expected to destroy the field when 4,000 spectators gathered to watch the inaugural Melbourne Cup. Nobody gave much credence to a brooding outsider called Archer, who travelled to Melbourne from Sydney on a steamboat to take part in the race. Yet Archer made a mockery of his pre-race odds by finishing six lengths clear of Mormon. He won 710 gold sovereigns and a hand-beaten watch for his owner, then won the Melbourne Town Plate the following day. Archer returned to Melbourne to successfully defend his crown in1862, but he a bureaucratic fiasco prevented him from making it a hat-trick the following year.
Phar Lap Survives Assassination Attempt, 1930
The iconic Phar Lap managed to lift the spirits of the nation during the Great Depression. His exploits made him a household name across Australia and further afield, and he entered the 1930 Spring Racing Carnival in fine form. He rattled off a string of famous victories, and a criminal gang tried to assassinate him in order to put a stop to his dominance. They missed, and Phar Lap became the only odds-on favourite in Melbourne Cup history. He totally lived up to his billing, vanquishing his rivals with ease and cementing his status as the greatest stayer in Australian history.
Kiwi Comes from Nowhere, 1983
A New Zealand raider by the name of Kiwi made a deeply unimpressive start to the 1983 Melbourne Cup. He was dead last in the early stages of the race, and found himself more than 20 lengths behind the leader with 800m to go. He made a move, but was still 15th at the 300m mark, with no clear route to victory, but jockey Jim Cassidy weaved through the field and then pushed Kiwi into top gear at the clocktower. He produced a phenomenal sprint finish to surge past all his rivals and win the race by a length and a half.
A Real Tear-Jerker, 2002
Jockey Jason Oliver died in a tragic track incident in Perth just a week prior to the 2002 Melbourne Cup. His brother, champion jockey Damien Oliver, wore Jason's "J Oliver" breeches when he climbed aboard Media Puzzle to contest the race that stops a nation, and he pointed to the heavens as Media Puzzle crossed the line ahead of his rivals. "Mate, Melbourne Cups don't mean a thing to me any more," he said after the race. "I'd give it back right now to have my brother back. But I know it was the right thing to ride. Jason would have wanted that."
Makybe Diva Completes the Hat-Trick, 2005
Makybe Diva is the most successful horse in Melbourne Cup history. Her owner, a fisherman called Tony Santic, named her after five of his employees – Maureen, Kylie, Belinda, Diane, and Vanessa – by taking the first two letters from each of their names. She started the 2003 Melbourne Cup as the $8 second favourite, and won it with a fantastic late burst of speed. The following year, she defended her crown with ease. Many wrote off her chances of success in 2005, arguing that she was over the hill, but punters backed her to the hilt. They were delighted when Makybe Diva rolled back the years and delivered one more famous triumph.
Bart Cummings Wraps Up a 12th Triumph, 2008
Legendary trainer Bart Cummings won his first Melbourne Cup in 1965. He continued to saddle winners throughout his entire career, and his tally of victories reached 11 when Rogan Josh won the race in 1999. He appeared destined to remain on 11, but then Viewed handed Cummings his 12th victory in 2008. Viewed was a huge outsider, priced at $41 to win the race, but he beat Bauer in a photo finish to spark delight for Cummings. It was also his 250th Group 1 victory, making it an exceptionally special day for the Cups King.
Prince of Penzance Salutes, 2015
Prince of Penzance defied huge odds of 100/1 ($101) to win the 2015 Melbourne Cup. That made him the fourth 100/1 roughie to salute in the history of the race, and the first since 1940. Yet the race was even more memorable as it was the first time a female jockey had ever triumphed in the race that stops a nation. "It's such a chauvinistic sport, a lot of the owners wanted to kick me off," said Michelle Payne after her victory. "Everyone else can get stuffed [if they] think women aren't good enough."