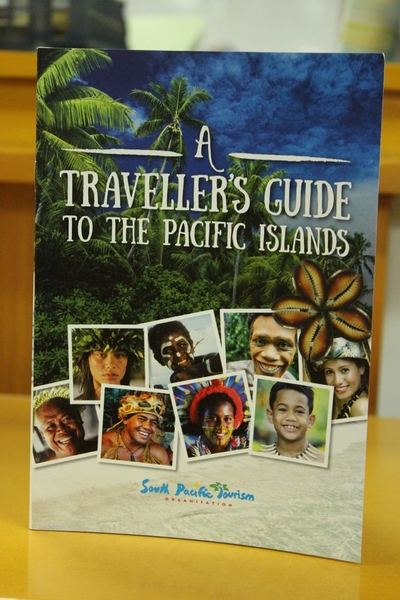 A handy travel guide to 16 idyllic islands in the Pacific will be launched at the SPTO Regional Marketing meeting in Papeete, Tahiti on the 13th October at the Le Meridian Tahiti Resort.
The 35-page guide features useful information on airlines, visa and health requirements, weather and tourism contact centres in the islands.
Aptly named 'A Traveler's Guide to the Pacific Islands', the book aims to equip travelers with basic information they will need to know about the islands they plan to visit.
The guide produced by the South Pacific Tourism Organisation (SPTO), will be an essential travel kit for visitors to the Pacific Islands.
SPTO Chief Executive, Ilisoni Vuidreketi said the user friendly guide is designed to provide tourists and visitors with useful information to enhance their Pacific holiday experience.
"We have designed a book that is small enough to pack and has the right information that will assist travelers who will travel to our region for a holiday or to do business", he said.
"For many travelers, knowing general information on the weather, currency used in the country, transportation available and so forth is very useful in planning a trip and this guide is to assist in the ease of planning and preparation for all travelers into our region", Vuidreketi added.
The information for the guide was sourced from the National Tourism Offices (NTOs) of the 16 Pacific island nations who best know their product. Following the launch, the guide will be available on the SPTO website, at www.spto.org.