Written by

News Feature Team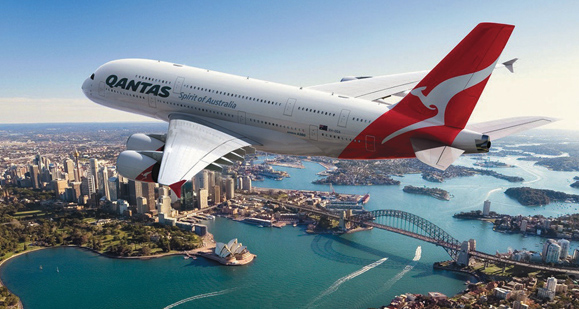 You will spend many months saving for a vacation, and the thought is often enough to get you through the working week. The last thing you will want is to turn up at a bad destination with no itinerary and a small budget. To help you have an unforgettable trip, read the ultimate guide to planning a vacation.


Fly Off-Peak


The day you choose to fly will often determine the price of your vacation. You can save a considerable amount of money by simply choosing to fly on a less desirable day, such as a Tuesday or Wednesday, rather than a Friday or Sunday.


Book Early


Not only should you book a flight for off peak days, but you should also try to book a vacation early. According to Lonely Planet, you can save money by booking 14-20 days before Christmas, so you'll have more money to spend on souvenirs, food, drinks, and gifts.


Find Vacation Deals


There are many great vacation deals available online, which could save you a considerable amount of money without compromising on the experience. For example, TripADeal offers a wide variety of superb deals, such as 2 for 1 offers on sought-after destinations, plus more.


Identify the Best Time to Travel


The season you choose to travel can also determine the cost of your flights and hotel. For instance, it is cheaper to travel to Europe during winter, as many people prefer to holiday in the spring or summer. Yet, there are many fantastic destinations to visit during winter that will allow you to enjoy a superb holiday but for a fraction of the price. What's more, there will be less crowds, which means less queues and more fun.


Sign Up to Travel Newsletters


Many travel companies and tour operators release email newsletters, which will be delivered straight into your inbox. Not only is this a great way to stay up-to-date on the best and most popular destinations, but many often feature exclusive offers, which can help you shave a considerable amount of money off an upcoming trip. So, if you are planning a city break or tropical holiday, you should subscribe to travel newsletters so you will never miss a deal.


Buy Travel Insurance


Travel insurance is a form of financial protection should the worst happen during a vacation, such as medical treatment. It can therefore provide you and your family with peace of mind that you will be financially protected should you experience an accident or injury while abroad. It is therefore a must-have policy to have in place before you head off on vacation.


Create an Itinerary


Make the most of your vacation by carefully creating an itinerary for each day of your trip. This will ensure you have time to visit all the landmarks and attractions on your bucket list, so you can return home with no regrets. However, don't stuff your schedule with too many things to see or do, or you might not have time for an unexpected opportunity or adventure.


Write a Travel Checklist


Don't rely on mental notes for prepping for a holiday. Write a travel checklist of all the items you will need for an unforgettable vacation. You will not want to arrive at the destination and have forgotten to pack the phone chargers or kids' toothbrushes. If you don't write items down, you can almost guarantee you will forget something – and let's hope it isn't something important, such as your passports.


Use Your Credit Card Offers


Many credit card companies offer a range of travel rewards for their customers. For instance, you can secure international health insurance, car rental insurance and no foreign transaction fees. Simply review your contract and notify your credit card company of any upcoming vacations.


Utilize Apps


Apps are making it easier than ever before to gain immediate access to advice, personal data and news. You should therefore strive to discover the best apps for your needs before you embark on a vacation alone, with friends, or with the whole family. For instance, Google Trips allows users to populate their reservations into a calendar using their Gmail account. What's more, it can provide vacation suggestions to help maximize your holiday. Even a weather app will allow you to track the forecast for your destination, so you will know the best clothing items to pack in your case.


Plan for Delays


Are you travelling with children? It is always wise to leave a little extra time in the schedule for delays. For example, prepping for a holiday an hour earlier than planned will ensure there is plenty of time to get the kids washed, clothed, and packed, and you should also set off for the airport an hour earlier than necessary for potential road traffic delays and illnesses.


Receive Travel Vaccines


Depending on the destination, you may need to receive certain travel vaccines to protect your body from various diseases, such as malaria or yellow fever. It is essential to discuss your upcoming holiday with a doctor who can provide the appropriate immunizations to protect both yours and your family's health on vacation.


Stick to a Sleep Schedule


Travelling with little ones can disrupt their sleeping patterns, which can lead to restlessness, tiredness, and unwanted tantrums. It is therefore important to try to stick to a regular sleep schedule throughout a vacation. A sleeping routine will ease your child into sleep each night, which can minimize tiredness and crankiness throughout the day, so everyone can enjoy a great holiday.


Photocopy Important Documents


Few things are scarier than losing your passport at the airport or printed holiday boarding passes on the way to a flight. Many airlines will allow passengers to fly if they can provide a copy of their passport and extra passport photos. So, print and store extra copies of your important documents and keep them in a separate location.


Add Essentials into Your Carry-on


Many holidaymakers often place their electronics, toothbrushes, and medications in their luggage for safe keeping. Unfortunately, this can be a big mistake if your luggage is lost in transit. It's ideal to pack the above items, plus an extra pair of underwear, into your hand luggage so you'll have the essentials if your bag is lost.