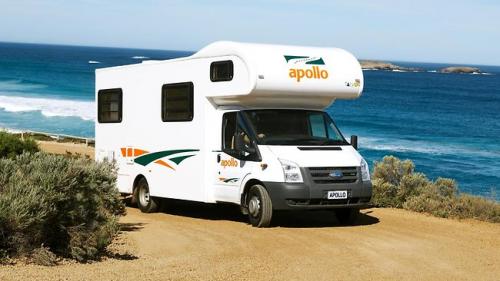 Hey there! Have you ever thought about visiting Australia? Just imagine road tripping in a Winnebago with your family in tow and enjoying the beauty of the Down Under. If you have never enjoyed visiting Australia before, may we suggest checking out some of the best locations that make it a great country to spend vacation in?
For example, South Australia is home to some of the most unique locations in the country. In fact, if you're hoping to road trip around the country in your Winnebago, please consider making South Australia a highlight. It's not every day that you will be able to experience things like swimming with great white sharks or laying out on white sand beaches.
If you have yet to discover the great things about this area, we'll give you an idea. From the friendly towns and cities to nature itself, South Australia will leave a mark on your mind. To help you see why you should consider South Australia, check out the highlights of this Australian state:
Barossa Valley: Um, need I say more? Wine is great for any type of vacation, but especially when you're travelling in Australia. We have some of the best Shiraz and Chardonnay in the world. While the Italians may want to claim the title of best wines in the world, we'll give them a run for their money and we'll do it in this lovely location known as Barossa Valley. Here, you'll find plenty of wineries to explore, whether by car, cycling, or even by foot (may we suggest hiring a chauffeur?).

Kangaroo Island: After you have had your fill of wine or maybe before, why don't you head on over to Kangaroo Island. This lovely island's name may give you an idea of kangaroos hopping around all over the place, but in fact, it's more known for how beautiful it is. While you may spot a kangaroo every now and then, what you really want to do is enjoy the beaches.

Spend some time in Adelaide: If you're headed to Barossa Valley, you may as well take some time to enjoy the friendly vibe of Adelaide. A spot where you can find some of the friendliest people and best locations for relaxing, Adelaide is a must-visit destination in South Australia. Markets, nightlife, and galleries are just a few of the wonderful reasons why you should consider spending more than just a day in this southern gem.

Clare Valley: We love our wines and so should you. In fact, we love wines so much that we don't only have Barossa Valley in South Australia, but we also have Clare Valley. So, if you're up to visiting more than just one wine valley while on your road trip, please don't hesitate to enjoy gourmet food and classic wines in Clare Valley.

Visit Flinders Ranges. Flinders Ranges is for those who want to enjoy some exploring and hiking while visiting the area. It's a beautifully unique landscape that is common in Australia, but not always seen in other countries. If you want to see part of the landscape that makes Australia so unique, don't hesitate to visit the Flinders Ranges.

Fleurieu Peninsula is a must. So, beautiful seems too small a word to describe the wonder of this area. Yet, once you see it, you'll understand what I mean. As one of the least populated areas around this area, you'll be able to enjoy some beach exploring all on your "own." This is also a hot spot for those who like to be brave and daring and go cage diving with white sharks. Just be aware that while they don't like shallow waters, you may want to exercise caution if swimming into the deep blue. The sharks do so love these waters, but so will you.

Mount Gambier is delightful. Mount Gambier isn't as majestic as some other mountains but this land of crater lakes and sinkholes is certainly worth seeing. You'll get the opportunity to see how the Blue Lake can turn into a beautiful cobalt blue during November, if you visit during this time of the year.
South Australia shares many wonderful things found in other areas of Australia, but it's also an extremely location all in it's own right. With landscapes changing throughout the state, you'll have the opportunity to see a variety of scenery throughout your road trip.
Are you ready to see what south Australia is all about? One thing is certain; it's worth your time. From the beaches to the mountains and places to explore, it's worth packing your Winnebago and setting out on the open road to see. From ocean fun to mountain climbs, what are you waiting for to decide that south Australia deserves being put on your next trip itinerary?