New York, New York (July 16, 2015) ­ Upon moving to the U.S. from Australia, former lawyer, Phillis Chan, was inundated with shopping lists from friends and family, asking for the latest tech gadgets and fashion brands. Busy shopping for people back at home, she quickly realized there was a wealth of brands and products that were only available in the U.S., and not everyone had a friend or ³buddy² in the States to assist with their purchases.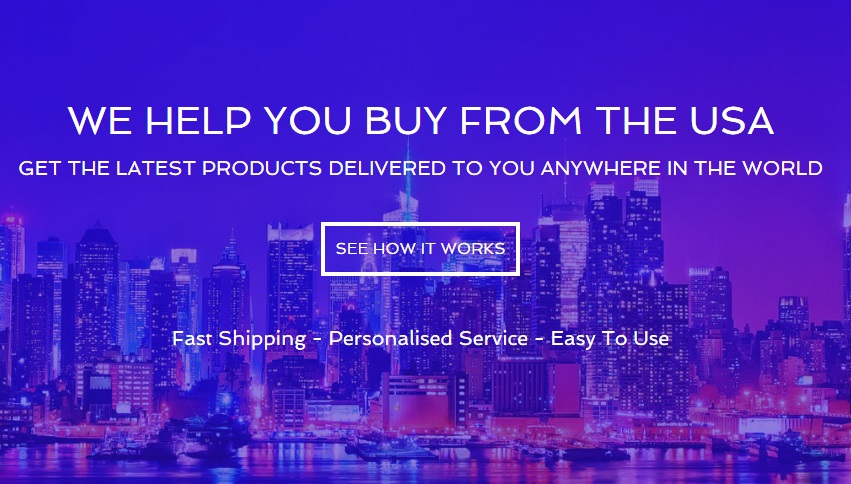 Ms. Chan launched Big Apple Buddy, an online shopping concierge service, to address this need not only in Australia, but in all countries around the world. 
Her startup is much more than just a shipping service. Big Apple Buddy delivers a completely personalized and seamless shopping experience by handling the entire process for the client. The company will source the item for the best price, check and repackage the goods upon arrival at their facility, prepare all necessary customs documentation and have the parcel safely shipped to the client in as little as 2-4 business days.
³I gave up a successful career in law to pursue my online startup full time. My goal is to provide busy professionals worldwide with access to the latest goods from the U.S. This is something that I see as having the potential to create a massive impact in the international ecommerce space. We have a vision to help create a borderless global shopping experience online,² says Ms. Chan.
Cross-border shopping is the fastest growing branch of international e-commerce according to a Nielsen Company study commissioned by PayPal. Global online purchases are expected to triple by 2018 to a projected total spend of $307 billion.
Working hard to become one of the pioneers of the growing cross-border shopping space, Ms. Chan has been on a busy entrepreneurial work schedule with minimal down time since founding the company, learning the craft of running an online startup.  Her technique involves hiring a number of freelancers and agencies before taking what she learned along the way in-house. ³Starting a business is an experimental and learning process,² she says, ³You¹ll always be doing things for the first time and, just like learning to walk, you¹ll stumble a few times before you get where you want to go.²
Although entirely bootstrapped, the company has already built a loyal following of clients in over 50 countries around the world since its launch in 2014.
The success of Big Apple Buddy is largely driven by Ms. Chan¹s commitment to delivering high quality customer service, which is the quality she brings from her high-level law career in Melbourne, an experience with demanding clients and harsh deadlines. ³My background is service oriented, which means that a client always come first. I will negotiate the best price for the gadget that my client wants directly with the store, supervise every step of product delivery and answer emails around the clock,² explains the founder of Big Apple Buddy.
Customer service of Big Apple is specifically dedicated to their particular clientele ­ busy professionals around the world. According to Ms. Chan, the company¹s secret sauce lies in her ability to develop genuine relationships with clients and become their trusted friend along the way. She perfectly understands the needs of people who desire that newest gadget they cannot get at home, as she has been a shipping buddy to her friends and family for quite a while. ³It¹s not uncommon for us to receive selfies from clients sporting the smartwatch we just helped them buy or requests for restaurant recommendations for our client¹s upcoming New York trip,² she explains.
In a world where faceless ecommerce websites and marketplaces are commonplace, Big Apple Buddy¹s personalized touch is a breath of fresh air.
Big Apple Buddy has successfully carved a niche in the rapidly growing cross-border ecommerce space and is quickly becoming the ³friend² global consumers turn to when they need access to the latest products from the U.S.
For more information, please visit www.bigapplebuddy.com.
ABOUT BIG APPLE BUDDY
Big Apple Buddy is a New York based e-commerce company, founded by two former Australian corporate lawyers who saw a global demand for items that are only available in the U.S. Big Apple Buddy is a friendly, responsive and reliable personal shopping concierge that delivers desired items from the U.S. to consumers across the globe. Popular items include tech gadgets and designer brands. All costs are set out in a free quote with a minimum service fee of $40 per order. The service fee covers all the leg work the company does for its clients, including discount negotiations, packaging, shipping and providing personalized product and shopping advice.