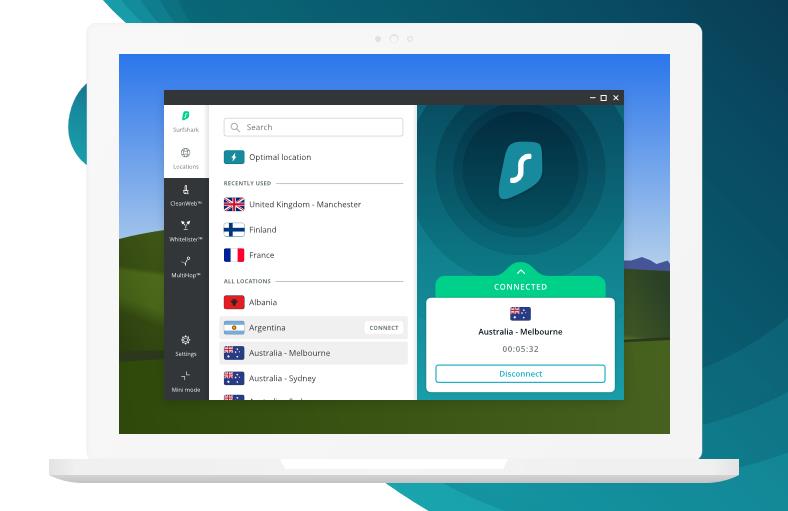 In last months Australia has made headlines globally with its controversial encryption laws which undermine the basic principle of personal privacy. Coupled with security concerns about My Health Record and mounting news on colossal data breaches worldwide, people in Australia have become increasingly interested in privacy protection software solutions.
Privacy protection software provider Surfshark reveals, that although there is a growing interest in virtual private networks (VPNs) in most of the economically affluent countries, Australia has been standing out.
"Our monthly growth rate in Australia had been steady until last November when it more than doubled and remains at that level even today. We did not run any specific promotional campaigns in Australia, so this can only be explained by local factors such as mood of the public and increase in general awareness of online privacy as a whole," says Paavo Aalto, Head of Communications at Surfshark.
He explains that until recently most people were using VPN services to access entertainment which was not available in their country, but worryingly common threats to the security of personal data have spurred interests of a broader public.
The overall sentiment of the public can also explain the demand for privacy protection software. Last year's study by Roy Morgan revealed that 90% of internet users in Australia find it unacceptable for companies to collect their information for tailoring ads.
"There is no reason to believe that this trend will end soon because it is only a fraction of the whole population who actually know what a VPN is. The concept of privacy has transformed from the right to be forgotten to the ability to control data people cannot stop generating. So that is where a VPN comes in," adds Paavo Aalto.
The General principle of a VPN service is straightforward – it encrypts any data which is being sent or received online, as well as changes user's virtual location by using a different IP address. This allows the user to control its online privacy and protects from non-consensual tracking.
About Surfshark
Surfshark is an award-winning privacy protection suite based on virtual private network architecture. The core premise of Surfshark is to make online privacy protection seamless for everyone by implementing advanced encryption and network optimization technologies. Currently, Surfshark is the only VPN service which allows unlimited simultaneous connections. Also, Surfshark is one of a very few VPNs which have been audited by independent security experts. A company developing Surfshark privacy protection software – Surfshark Ltd. – is registered in the British Virgin Islands as a part of strict no-logs policy.