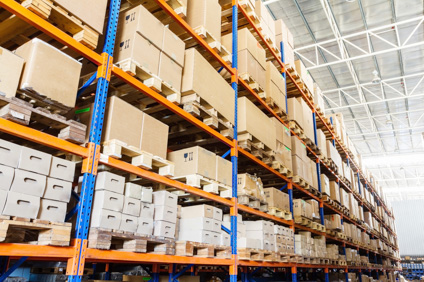 Blake Weston, after working in the warehouse and logistics industry for years, spotted a gap in the market he knew he could fill.  Many warehouses had unused space, and many businesses were paying expensive leases on spaces that were often left empty.
As a solution to this problem, Weston created Find Fill Storage, an innovative platform that connects businesses with extra stock to warehouses with spare space.
Operating Australia wide, Find Fill Storage has already begun to turn the industry on its head.
"I just knew that there was a solution to this issue of unused space and expensive leases," Blake Weston said today.
"So I created Find Fill Storage, and I made it as fair and simple as possible:  long or short term storage, no lock in contracts, and every important document in a single place on the Find Fill Storage platform."
Businesses with stock that needs storing can search for warehouses, filtering by location, accreditation, and warehouse type. The Find Fill Storage platform allows them to send quotes directly to warehouses, arrange in and outbound movement, and pay bills, all in a single place.
This service is perfect for small to medium businesses with small amounts of stock, and for businesses that have outgrown their current warehouse space, but don't want to take out another expensive lease.
Warehouse owners can use the platform to accept quotes on their own time, arrange movements, and enjoy the convenience of automated invoicing and billing.
"Traditional warehousing is one of those systems that is far more complicated than it needs to be," Weston added.
"Find Fill Storage is simplifying everything: businesses pay only for the pallets they use, meaning they're never paying for space that's sitting empty.
"Warehouses can set their own rates for labour and weekly storage, and manage it all on one platform.
"There are no lock in contracts.   Fill Find Storage is essentially 'storage on demand'.
"Find Fill is simply good for businesses and good for warehouses," Weston said.
"Already, we are experiencing extraordinary growth and saving businesses thousands of dollars in the process.    Businesses don't need to take out long term contracts for big storage spaces, they can now store on demand when needed.
"Nearly all businesses have to order in stock which they can't store on site.   We enable businesses to find a place where they can store the items until they need to use them.  They only pay for the storage while the items are being stored and we can arrange to collect and deliver them as well.   It is a brilliant system which will revolutionise storage and warehousing in this country."
Likened to Airbnb for commercial storage, Find Fill Storage is available Australia wide.