Written by Alison Roberts-Brown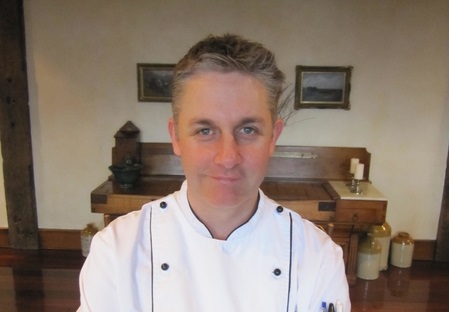 New Zealand's exclusive Blanket Bay lodge has long been applauded for its focus on the finer things in life, from luxurious accommodations to impeccable cuisine. Executive chef Corey Hume is not only a board member of the applauded Bocuse d'Or New Zealand and an integral part of the NZ Culinary Team – which has won back-to-back gold medals at International culinary competitions since 2003 – but is also a member of the newly formed Fonterra Culinary Olympic NZ Squad, which sees the world's most talented chefs compete every four years in Germany. 
Chef Hume brings his passion for food to the Blanket Bay dining experience, dedicated to top-quality New Zealand produce and wines. Determined to always improve offerings for guests, Chef Hume has just returned from a culinary tour of California, where he worked with the American state's most acclaimed chefs and restaurateurs.
Among the restaurants Hume partnered with were one Michelin-starred Gary Danko and Michael Mina; Daniel Patterson's two Michelin-starred Coi and Michael Tusk's Quince; as well as three Michelin-starred The Restaurant at Meadowood, with Chef Christopher Kostow, in Saint Helena.
"This was an incredible experience and at all times very demanding both mentally and physically," said Hume. "The inspiration I've found in working with these establishments has been life changing. For Blanket Bay, it reinforces our philosophy of supporting niche local producers, farmers, foragers, fisherman and growers while we continue exploring purveyors that share our passion for excellence and sustainability, whilst remaining progressive with our Food and Beverage."
Chef Hume's Blanket Bay degustation menu which changes daily includes delicacies highlighting New Zealand produce including Milford Sound crayfish, Perendale lamb, line caught fish, local artisan cheeses, seasonal organic fruit, vegetables and foraged herbs.