Written by

News Feature Team
When people think of going to beautiful beaches, they typically think of destinations such as the Bahamas, Cancun, or Fiji, but New Zealand is a country that boasts of breathtaking landscapes and incredible beaches to visit. Because there are so many beach destinations where one should visit, a campervan hire is an excellent idea to make the best of a tour of New Zealand's coasts.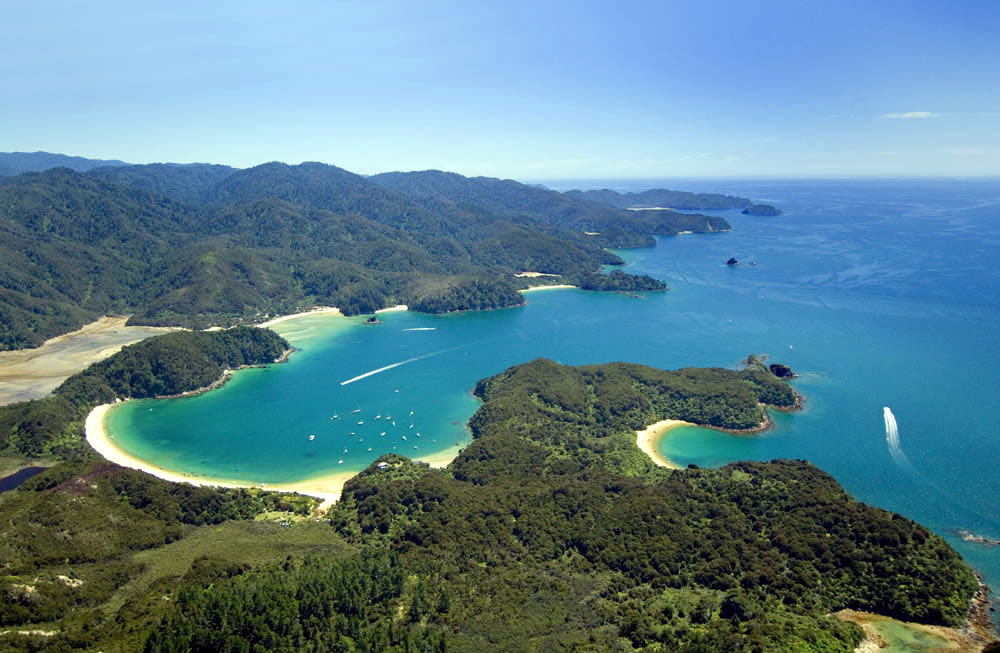 From surfing destinations to beaches where you can hike with awe-inspiring views, New Zealand has something for everyone.


Our Favourite Beaches
Ninety Mile Beach-If you are looking for an expansive beach with plenty of space for beach sports, to set up your large umbrella, or to go on a long horse ride, this is most definitely the beach for you. Watching the sun go down over the vast horizon is an experience that you will never forget and if you love surfing like many New Zealanders, you will appreciate the break that is excellent for some fun in the sun. You mustn't forget to play in the large sand dunes that are just another reason to visit the Ninety Mile Beach in the northern part of New Zealand.

Anchorage Bay-The crystal clear water washing up on the wide expanse of sandy beach with the thick and rich forest in the background are reasons enough for this beach to be on our list. Located in the Abel Tasman National Park which is home to many other gorgeous beaches, Anchorage Bay is a highly unique and charming destination with turquoise waters that invite you for a refreshing dip and the park also offers camping areas for visitors. Go ahead and park your camper and spend a night outdoors beneath the stores while hearing the waves crash against the shore. It will be worth it-trust me!

Piha Beach-This is the destination for those who love to surf and catch big waves. While definitely not the break for beginner surfers, the beach is worth visiting. With its unique black sand, wild waves crashing, and towering cliffs, it's a beautiful sight for those who are looking for something different. It's also a great place to take a walk/hike and you must not miss out on climbing up to Lion Rock to see a spectacular view. Piha Beach is undoubtedly one of the top beaches that you must see in your lifetime.

Sumner Beach-Sumner beach, a part of Christchurch, is where you can enjoy drinks at a bar while watch the waves wash upon the shore and enjoy a walk along the beach and stop to buy an ice-cream at a nearby ice-cream parlor. It isn't as secluded as other beaches on our list, but it is a great spot for a family outing with kids or if you want to visit a beachfront city while touring New Zealand's beautiful beaches.

Hot Water Beach-Hot Water Beach in Coromandel Peninsula is a highly unique destination, but one that you should visit for a different beach experience. It isn't necessarily the beach where you will see incredible views such as at Piha Beach or the Ninety Mile Beach, but what you will see are people soaking in the warm healthy water on the sandy beach where they have dug holes to allow the water to pool at low tide. It promises to be a relaxing experience-we promise.
Drive around New Zealand's beaches in an Apollo campervan hire and explore one of the world's most beautiful countries in utmost comfort and safety. We are all excited on this road trip of a lifetime, are you?