Written by

News Feature Team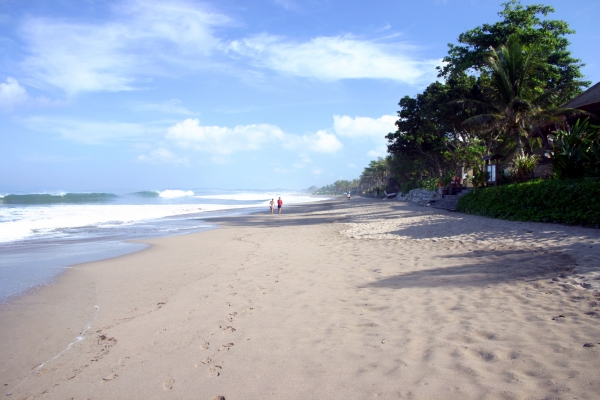 Tourism is a big part of Australian culture. A nation of travellers ourselves, we account for 8 million international flights every year and spend an average of 19 days each year on holiday. Meanwhile, 7.1 million overseas visitors head to our beaches and cities for their summer vacations - spending AUD 37.9 billion while they are here. In the past decade, overseas holidays have grown by an incredible 145% - and trips abroad increased 8% in the past year.
With such high demand there is certainly no problem selling travel, and travel agencies are seeing a renewed boost in custom. Selling certain destinations is a different matter, however. There has been a big shift away from France, Spain and Greece - clients are booking nearer to home, and choosing Asian-Pacific countries or American visits. Why is Europe suddenly less popular, and where are people going for their holidays instead?
Top destinations in a changing world
A study of the year's bookings by Escape Travel revealed that Australian families and package holiday buyers prefer staying in the southern hemisphere - European destinations did not even feature in the top five, for the first time in many years. Those key destinations for holidays are:
*   Bali
*   Fiji
*   Phuket
*   Hawaii
*   Los Angeles
Meanwhile, travel agents are noting a big shift in the kind of destination being requested for luxury travel and 'experience-based' trips: areas in which millennials are driving the biggest changes. Tours and cruises are making a comeback, as are group excursions and activity trips. Travellers who want to experience new and exciting locations are frequently booking the following places:
*   Cuba
*   Myanmar
*   Antarctica
*   Sri Lanka
Iceland is also growing in popularity as a holiday spot for Australians - which goes against the current trend of rejecting European holidays. Perhaps because of its isolation from the main continent, beautiful scenery and its peaceful, relaxed culture, Iceland has received a surge of new tourists in recent years.
Understanding the decline in European travel
There are lots of reasons why people are choosing alternatives to Europe, and travel agents should be aware of all those reasons when selecting a new destination. One of the main things to consider is the changing travel market, where under 35s are emerging as the biggest spending group.
This kind of traveller wants to explore undiscovered places and have unique experiences - the standard Eiffel Tower visit or two weeks on a Spanish beach is not enough.
Another factor is the recent economy and its impact on everyday finances. Times have been tight across the world following the global financial crisis, and the national economy has only just begun to recover. We all have a little extra cash to spend, but we are still cautious about getting good value and making savings. Meanwhile, the dollar has fallen against the Euro which means your holiday spends don't go as far as they used to - this can put off travellers.
Safety in Europe: travellers deterred by international terror threat
Of course, another big reason why people are avoiding Europe this summer is the growing fears surrounding terrorism. Attacks on tourists and locals in France, Belgium, Germany, Sweden, Greece, Turkey and other key European locations have set tourists on edge, and many have cancelled or rescheduled planned trips to the northern continent this year.
Many travel agents are downplaying the threat to tourists: after all, the number of people affected is relatively very small compared with the numbers of tourists each year across all of Europe. Nevertheless, such high profile incidents have a serious impact on people planning travel, who are choosing alternative destinations in an attempt to have a safe trip.
As a travel agent, it can be a tricky time to sell travel. However, there are many things which can improve a traveller's safety when overseas - such as destination choice, awareness of the local culture, customs and laws, possessing correct documentation and being covered by comprehensive travel insurance. Agents can also come to the rescue in the event of a problem, rescheduling flights and arranging diversions in an emergency.
Stay home and cut your travel costs
With great deals and discounts on top travel brands, coupons site OZCodes is promoting travel at home. Fears over international destinations' safety - and the chance to cut costs - makes the 'staycation' a far more appealing prospect.
Top Australian destinations for staycationers, as picked by tourists:
*   Fremantle
*   Hayman Island
*   Bundaberg
*   Port Macquarie
*   Melbourne
Australia is a richly diverse country with coastal, rural and urban areas for travellers of all tastes. Stay in one of the nation's luxury hotels such as Hilton or Hyatt, experience attractions like river cruises and aquarium visits, and get cheap domestic flights all over the country through many coupon and discount code deals.