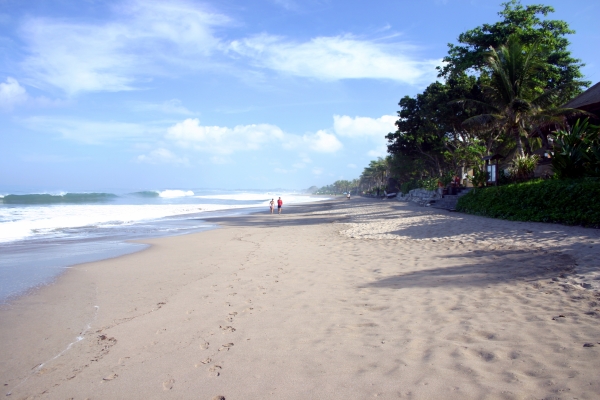 It's of little surprise that one of the major reasons tourists flocks to South East Asia is its beaches.
Miles of unspoiled, white sand, endless turquoise ocean, and beautifully exotic weather combine to make this part of the world utterly stunning.
When you want to get away from the routines of normal life, see new cities, eat exciting cuisine and try something new, all within relatively easy reach of home, you could do far worse than here.
It's easy to get to some of the region's major countries from Australia, with budget airlines your most promising method. Online search tools that allow you to enter your destination and find the cheapest flights for your chosen dates are one of the easiest methods. Some of the most beautiful beaches are only accessible by speedboat, but most piers will be accessible from main airports and then taxis. As with most international destinations, make sure you buy you tickets and get your taxis from reputable desks and bookers, to avoid getting ripped off on your way to paradise.
Luckily, once you've made it there in one piece, some of the most beautiful beaches in the region will take you well and truly away from the stress of the city. Try the Similan Islands in Thailand, which retain their crystal waters and beautiful snorkeling scenery - including tropical fish - thanks to being protected by the Thai government. Further south of Thailand is Malaysia, which is still opening up to tourism, and is home to the gorgeous Perhentian Islands, well-known for their relaxed attitude, golden sands, and stunning coastline.
The area also has options for those travelling on more of a shoestring. Try the better-known resorts, such as Langkawi, also in Malaysia, for a wider range of budget options that still offer a stunning environment, a host of entertainment choices, and a wide variety of international and local cuisines.
As with anything, it's important to get a choice when choosing your holiday details, and accommodation is no exception. Even on the most glorious beach, you will need a great place to stay, and will want somewhere secure, easily accessible, and most likely air-conditioned, all at a good price. From beach hut to secluded mansion, whatever your budget you'll want to get a feel of the choices available near your perfect beach.
Luckily, these days it's easy to search by location and type of property online, by using search engines within websites. If you were looking for a villa in the Bali town of Seminyak, for example, you can find a huge range of choice online by typing in Villas Seminyak into your search box. From high-end hotel-style property to more low-key beachside huts, this place has enough to offer to satisfy any traveler, from couples to adventure-seekers to families.
South East Asia is such a wide region that it's almost impossible to cover all of it. However, whether it's Bali, Thailand, Malaysia, the Philippines, or even Burma, the region is one of the world's must-see places for gorgeous food, culture, and of course, glorious beaches. With such powerful online search tools, you can book your trip easily from your office chair in Brisbane, and be sipping cocktails in Bali by the following night. Happy holidays!