Written by

Tess Sanders Lazarus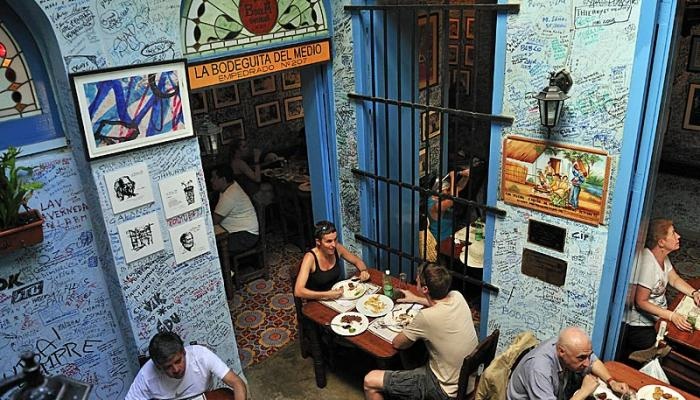 There's a saying that when in Rome, do as the locals do. In Ayna Davies' case, the same goes for Cuba.


Born in Russia and raised in the Cuban town of Mariel, Ayna's desire to share the vibrant culture of her home country with people from around the world has been realised in the form of Experience Cuba.
Along with her partner Nick, who originally hails from Wales, Ayna's wanderlust and enthusiasm for all the facets of a destination have formed the backbone of what their company provides: tours that go beyond the surface and off the beaten track.


"What we offer at Experience Cuba is a closer cultural experience than what many other businesses provide," says Ayna.


With the aim of making tourists feel at home, Experience Cuba delivers the type of authentic journeys that only locals can. Experience Cuba takes the Cuban know-how and local insights of their guides, and combines it with tailor-made packages to deliver holidays jet-setters could usually only dream of.


Designing immersive tours for Australians who wish to experience the many colourful sides to the country, Experience Cuba caters to all types of globetrotter. Including standard and ready-to-go tours, custom packages can also be tailored to suit any budget, and are made to meet the sight-seeing needs and mouth-watering wants of different travellers. With pre-booked accommodation that ranges from luxury villas to budget options – "All of which have been handpicked based on high standards that perfectly reflect and exude Cuban culture" – travellers from all walks of life are made to feel welcome during their stay.


"We aim for our clients to feel like more of a friend of the family, rather than just a client," says Ayna.


Available to single travellers, couples, families, small groups and corporate functions, those who holiday with Experience Cuba are invited to explore the exciting array of art, food, music and more that the country is celebrated for. Recognising that a holiday is more than simply a getaway from home, Experience Cuba offers the real souvenirs of travelling abroad, by helping make the memories people take with them when they leave.