Written by Daily Bulletin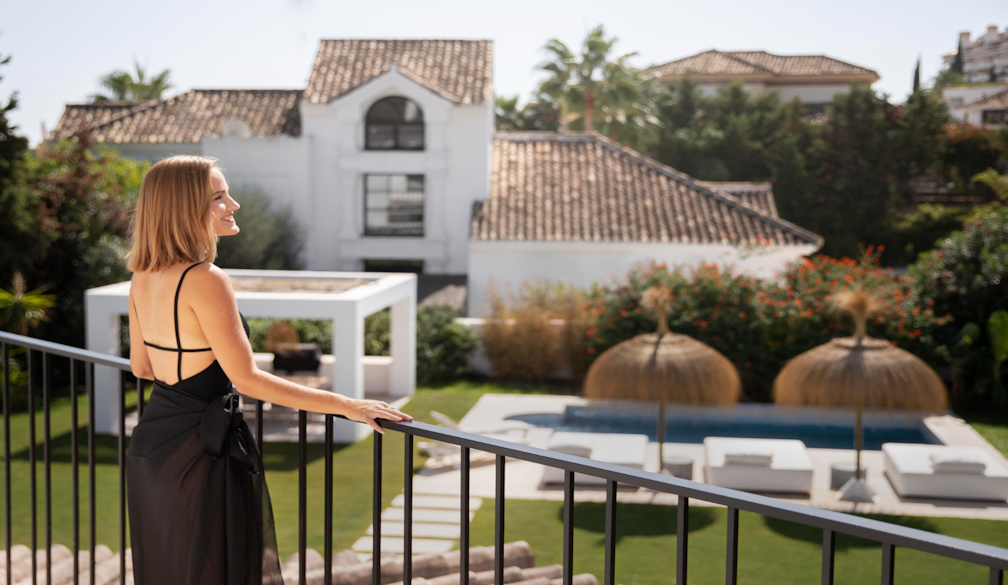 Listings on Airbnb keep getting added nearly every day. There is a significant chance that your area might have multiple listings that are already trying to attract new audiences. What can make your Airbnb stand out from them? The experience you are offering. 
Offering a luxurious stay at your Airbnb will ensure your guests never forget their time at the property. Notably, these luxurious additions don't have to be overly expensive. Additionally, there are a host of service providers available for Airbnb management in Mornington Peninsula that ensure your property is always in top-notch condition, extending the life of the luxury elements you add to the property. Here is how you should get started with providing an exquisite, unforgettable experience to your guests.
5 Ways To Turn Your Airbnb Into A Luxury Property
Upgrade the first impression:

The easiest and most efficient way to give your guests a luxurious experience is to upgrade the first impression that they will have.




When your guests get out of the cab after probably a long journey to get to the property, they are looking for something (subconsciously) that will excite them.




You can alleviate their excitement about the stay by walking the extra mile and adding the following:
A personalised welcome kit that has your Airbnb's name on it

A bottle of wine or other refreshment welcome drinks

Tea or coffee ready-to-make packets

Updated kitchen appliances

High-quality bedding, curtains and furniture pieces

Free snacks that are also healthy (roasted almonds, peanuts, granola bars, crackers, graham bars, etc.)

Chocolates/snacking items that are a local speciality





Including one or multiple of the above items will make your guests feel welcomed and wanted.
Invest in high-quality amenities for your Airbnb:

Think from a guest's perspective who has come to your property for the first time and has no luggage with them. What are the things you will be able to offer them without burning your pockets? Toiletries? A clean supply of towels? A bathing robe? Shampoo, conditioner and moisturiser? A good-smelling soap? Maybe even a small bottle of perfume?





By putting yourself in your guests' shoes, you will be able to understand needed and practical amenities. Aside from these, other luxury amenities that you can consider including in each room include mildly fragrant candles, eye masks, face sheet masks, extra blankets and pillows with branding, and even top-selling books.



Include eco-friendly options:

With climate concerns being a constant worry, by offering an

eco-friendly and sustainable range of products for use

, you can contribute your part in ensuring a greener and better tomorrow. It will also make your guests feel that they are contributing to the cause.





For this, consider switching your existing utensils with more sustainable material, and avoid providing single-use plastic unless requested. Alternatively, you can also consider including eco-friendly shampoo, conditioner, body wash, sunscreen and aloe, deodorant and shaving cream.



Invest in getting your home interior designed professionally:

Interior designing is an art. While you can consider DIY projects, they might not work if you want to create luxurious living spaces. Instead, consider hiring a home interior designer who can turn your vision into reality.





As they are trained professionals who have worked with properties in the region, they are well-versed in current trends and will be able to offer services within your budget.





They usually have their own network of suppliers who provide materials. These vendors are dedicated to maintaining a long-lasting relationship and will focus on providing the best and budget-friendly solutions.



Provide them with high-quality food and spices:

Hosting is a great way to share your culture. Regardless of where your guests come from, cooking is a stress-busting experience for many. And while many Airbnb guests are open to trying new stuff, you can take advantage of this and load your kitchen pantry with local snacks, herbs and spices.





Consider providing these in easy-to-carry, zip lock and small packages so that just in case they want to take them home, they don't feel guilty about doing it.





You can also offer to include local wine or other brewery items upon request at extra charges. It will ensure your guests can take the remaining portion with them. 
Parting words
Hosting guests in your Airbnb is a thrilling experience, and making conscious and guest-oriented changes will ensure you are able to offer them a luxurious feel without missing the mark. If you are worried about who will take care of the upgrades you are making and how you can go about it without financially burdening yourself, rest assured that you can always hire cleaning services to maintain your property in auto-pilot mode. Get ready to make your Airbnb listing a memory your guests will forever cherish and tell stories about!