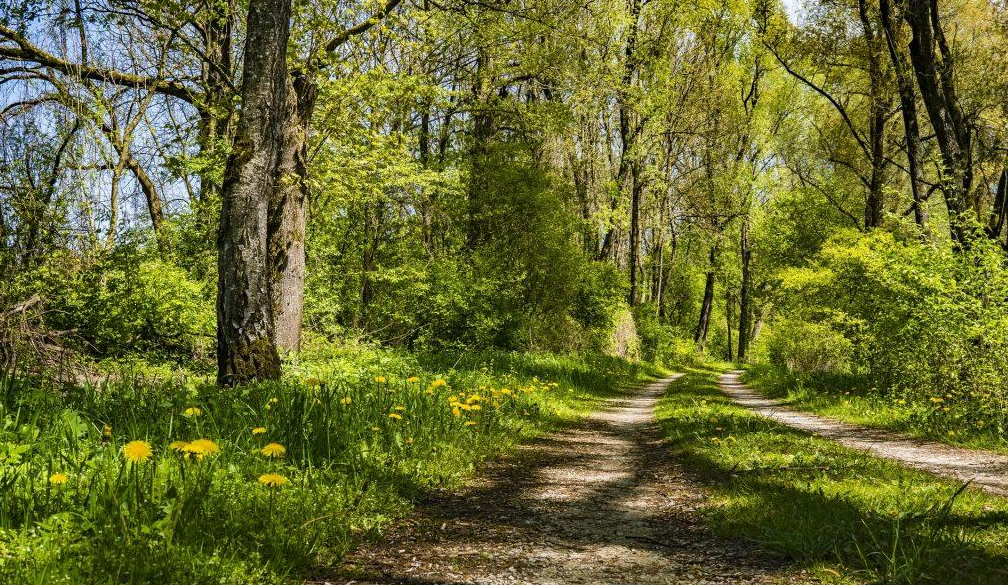 As a Washington DC resident, I find that one of the best ways to experience a quick getaway is to go on day trips from the city. For my last summer vacation, I decided to take a few Friday day trips to nearby destinations in Virginia, Maryland, and West Virginia. Getting out of the city for these mini-adventures offered fun and refreshing one-day escapes.
Planning My Day Trips
In June, I started researching potential day trip destinations from DC on long summer weekends. I wanted a mix of outdoor activities and cultural sights. After polling friends for their top recommendations, I narrowed it down to Baltimore, Shenandoah National Park, and Charlottesville.
Researching Destinations
I researched things to do in each place and mapped out a loose itinerary for each trip. For Baltimore, I planned to see the Inner Harbor and historic sites. In Shenandoah, hiking and waterfalls were my priorities. For Charlottesville, Monticello and wineries topped my list.
Booking Accommodations
I used vacation rentals in Washington through Karta to book easy home bases for each trip. This allowed me to get a jump start on the drive the night before and not worry about early morning DC traffic.
Finalizing My Itinerary
With my accommodations set, I chose a Friday in June, July, and August for each getaway. I made reservations for major attractions and planned driving routes and rest stop spots.
Must-See Sights
I looked forward to exploring top attractions like the Baltimore Aquarium, Old Rag Mountain hike, Monticello estate, and Virginia wineries. Each destination offered unique activities.
Outdoor Activities
I also focused on incorporating outdoor time like harbor cruises, waterfall hikes, and winery picnic lunches. Nature and fresh air would be a welcome escape from the city.
Baltimore - History and Inner Harbor
In June, I headed to Baltimore for my first day trip, about an hour drive from DC. It offered the perfect mix of history, culture, and charm.
Morning at Fort McHenry
I began at Fort McHenry National Monument and Historic Shrine, a star-shaped fort where the national anthem was written. I loved exploring the battlements and learning about the War of 1812 history.
Inner Harbor and National Aquarium
Next, I headed to Baltimore's famous Inner Harbor, with its picturesque views, shops, and restaurants. A highlight was visiting the jaw-dropping National Aquarium filled with thousands of aquatic creatures.
American Visionary Art Museum
After lunch in the harbor, I checked out the quirky American Visionary Art Museum, which showcases imaginative outsider art. The eccentric, creative exhibits were so unique.
Fell's Point Nightlife
I ended the day in Baltimore's historic Fell's Point neighborhood. I strolled the cobblestone streets, grabbed dinner at a local pub, and stopped by some lively harbor bars for a fun first night out of the city.
Shenandoah National Park - Hiking and Waterfalls
In July, I headed to Shenandoah National Park in Virginia for a day trip focused on the great outdoors. Getting out on the trails and seeing waterfalls was the perfect nature getaway.
Old Rag Mountain Trail Hike
Early in the morning, I tackled the strenuous nine-mile Old Rag trail, climbing over rocks and summiting mountain ridges until I reached the peak. The sweeping Shenandoah Valley views were incredible.
Picnic at Big Meadows
After burning calories on the challenging hike, I replenished with a picnic lunch at Big Meadows Lodge. The grassy hillside surrounded by the Blue Ridge Mountains provided beautiful scenery.
Waterfalls and Scenic Overlooks
Next I checked out some of Shenandoah's famous waterfalls like Dark Hollow and Rose River. I also stopped at scenic overlook points along Skyline Drive to take in the rolling mountain vistas.
Skyline Drive Scenic Route Home
Finally, I took the 105-mile Skyline Drive back towards DC. The peaceful, winding mountain road beneath forest canopy was the perfect way to end the day.
Charlottesville - Monticello and Wineries
In August, I headed to Charlottesville, Virginia for history and wine tasting. It offered the perfect blend of culture and rural vineyards.
Monticello Tour
My first stop was Thomas Jefferson's magnificent Monticello estate. I loved exploring the sophisticated house, gardens, and plantation buildings. The insightful guided tour brought history to life.
Lunch on the Downtown Mall
Next, I headed downtown to Charlottesville's vibrant pedestrian Downtown Mall. I browsed shops and grabbed a relaxed lunch at one of the sidewalk bistros.
Afternoon Wine Tasting
The highlight of my afternoon was driving through the Monticello Wine Trail. I did tastings at Jefferson and Barboursville Vineyards in the picturesque Virginia countryside.
Dinner at The Local
On my way back, I stopped in downtown for dinner at The Local, which featured farm-to-table cuisine and an extensive Virginia wine and beer list. It was the perfect ending to a day among vineyards.
Reflecting on Memorable Day Trips
As summer ended, I reflected fondly on my three mini getaways from DC.
Favorite Moments and Highlights
Some top moments included seeing the Baltimore Aquarium exhibits, reaching mountain summits in Shenandoah, and wine tasting in Charlottesville. Each destination offered unique activities and immersive local culture.
Benefits of Day Trips vs Long Vacations
These single-day trips provided little tastes of vacation. The short travel times and hyper-focused itineraries maximized exploration. I appreciated the convenience compared to time-intensive vacations.
Wanting to Return and Explore More
My day trips showed me how much more there still is to discover close to home. I'm excited to plan more of these mini-adventures, returning to places like Shenandoah in a new season or venturing somewhere new like Harpers Ferry. Escaping DC for quick local trips is now a beloved summer tradition.
Conclusion
Taking one-day trips from Washington DC gave me memorable mini-vacations last summer. From the historical attractions of Baltimore to the wineries of Charlottesville, these targeted getaways offered convenient escapes right on my doorstep. Trying new activities and returning with a refreshed mindset made the quick trips invaluable. I'm already looking forward to planning more DC day trips to favorite destinations and new places I have yet to explore next summer.
FAQs
What are some top destinations for day trips from DC?
Great day trip options from DC include Baltimore's Inner Harbor and historical sites, Shenandoah National Park for hiking, Charlottesville's wineries and Monticello, Harpers Ferry for history, and Annapolis for coastal charm. regional destinations like Philadelphia, Williamsburg, Gettysburg make enjoyable overnight trips.
What are the best months for day trips from DC?
Spring through fall offers ideal weather for day trips when temps are mild and sites are open. September-October is less crowded with pleasant temperatures, though some attractions have reduced hours. Even winter trips can be fun - walk around decorated Annapolis or go hiking on warmer days.
How far can you reasonably travel for Washington DC day trips?
Good day trip destinations are 1-3 hours from DC by car or bus, allowing you ample time to explore once arriving. Some options like Baltimore and Shenandoah are under two hours, while Annapolis and Charlottesville are around three. Further spots may be better as overnights.
What are essentials to pack for a day trip?
Pack comfortable walking shoes, lightweight layers, sunglasses, hat, sunscreen, phone charger, wallet, snacks/water, umbrella or raincoat in case of inclement weather. If outdoors, also bring maps, daypack, bug spray, first aid kit, and other gear.
What are the advantages of day trips vs long vacations?
Day trips require less time off work, advance planning, and financial commitment. You maximize sightseeing in a short time frame. The convenience and flexibility is perfect for busy lifestyles or those who get antsy staying still too long. Vacations allow full immersion in a culture.