Written by

Daily Bulletin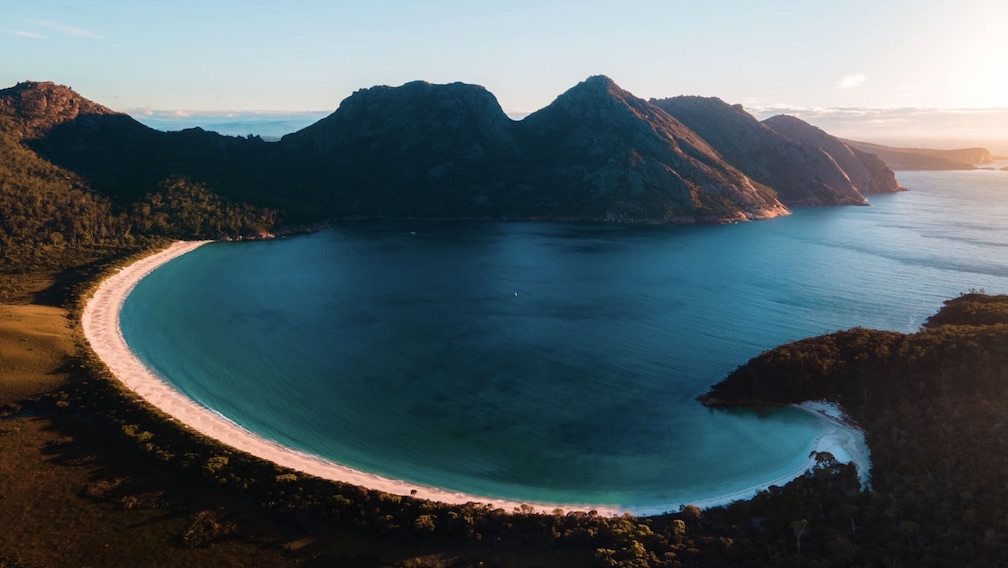 Tasmania, affectionately known as "Tassie", is a treasure trove of natural wonders. From its rugged wilderness to its serene beaches, it's a destination that has something for every nature lover. While it's famed for its forests and hiking trails, Tasmania's beaches are a lesser-known secret that beckons honeymooners with their untouched beauty and romantic settings. If you're planning that perfect post-wedding getaway, here are some of the most breathtaking beaches in Tasmania you shouldn't miss.
While these beaches offer natural accommodations in the form of scenic beauty and serene atmospheres, no honeymoon is complete without the right place to stay. 
For those looking for the ideal retreat after a day at the beach, seeking luxury romantic accommodation in Tasmania is a step in the right direction. From boutique hotels to cosy beachside cottages, the island provides a myriad of options that cater to the whims and fancies of newlyweds. Choose a place that aligns with your vision, be it a modern suite with panoramic ocean views or a quaint cabin nestled amidst nature.
1. Wineglass Bay, Freycinet Peninsula
Often featured in lists of the world's most beautiful beaches, Wineglass Bay is a must-visit. Its crescent-shaped shoreline, framed by granite peaks known as the Hazards, creates a dreamlike setting. The turquoise waters and powdery white sands make it a romantic spot for newlyweds to unwind.
2. Bay of Fires, Binalong Bay
Characterized by orange-hued granite boulders, the Bay of Fires offers a unique coastal landscape. The juxtaposition of fiery rocks, blue waters, and pristine sands is truly awe-inspiring. Take long, romantic walks with your loved one and bask in the beauty of nature.
3. Boat Harbour Beach
A gem located on Tasmania's North West coast, Boat Harbour Beach offers a serene setting for honeymooners. With its clear blue waters and golden sands, it's an ideal spot for relaxation, sunbathing, and intimate picnics.
4. Friendly Beaches, Freycinet National Park
As the name suggests, Friendly Beaches welcomes visitors with open arms. Its long stretches of white sand and dune-backed coastlines make it a picturesque locale. A swim in its clear waters or a tranquil sunset viewing with your partner will make for unforgettable memories.
5. Honeymoon Bay, Freycinet Peninsula
Could there be a more aptly named beach for honeymooners? This intimate cove offers a secluded spot for couples. The calm waters and stunning backdrop provide an idyllic setting for romance.
6. Sisters Beach, Rocky Cape National Park
Surrounded by lush greenery and framed by rolling hills, Sisters Beach is a tranquil retreat. Its clear waters are perfect for a refreshing dip, and the expansive shoreline offers ample opportunities for intimate beachside moments.
7. Adventure Bay, Bruny Island
If you and your spouse are the adventurous types, Adventure Bay is the place to be. Besides its alluring beauty, it offers various activities like wildlife spotting and beachcombing. 
These are just a few of the many splendid beaches that Tasmania boasts. While they all offer unique beauty, they share a common theme: the promise of a romantic escape that will leave honeymooners with memories to cherish for a lifetime.
Final Thoughts
Tasmania's beaches are not just stretches of sand and water. They are canvases that capture nature's artistry, inviting honeymooners to become a part of their picturesque tales. Whether you wish to lounge under the sun, take romantic strolls, or indulge in water activities, Tassie's beaches offer it all. So, pack your bags, embark on a journey of love and discovery, and let Tasmania's shores weave their magic around your honeymoon story.