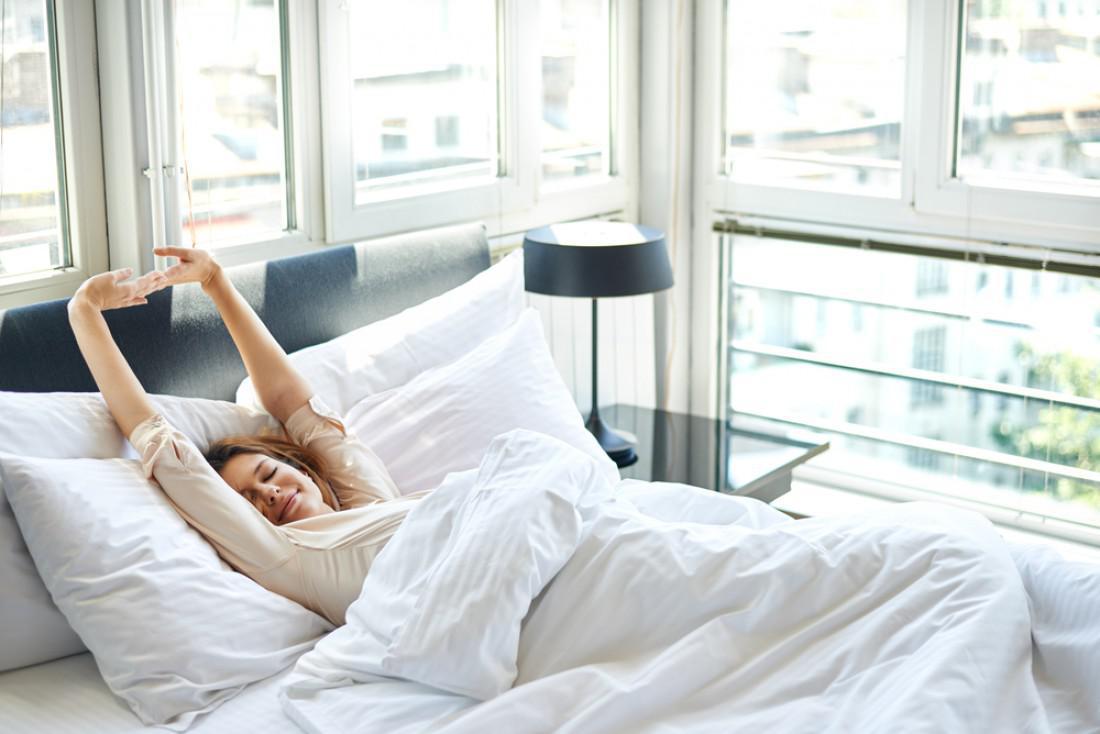 If you're in the market for a new mattress, you might have realised that there are quite a few options to choose from. Many of these mattresses boast technology innovations, revised designs and much more to further confuse consumers, although even with all of these interesting options, there are still two basic types of mattress to choose from: memory foam and innerspring. There's ben much debate among purists as to which is the better option, and in many cases it depends entirely on the sleeper. In this blog we examine both kinds of mattress to help you better decide which is the right option for your circumstances – read on to get on the road to better sleeping!
Spring mattresses
People spend a third of their lives in bed, so along with investing in finding a nice balance between high-quality and cheap bed frames, a good mattress should be high on everyone's must-buy list. Spring mattresses are what usually comes to mind when people are asked to think about a mattress, and much of this is due to them being so popular for so long – in fact, they still are the most popular type of mattress in the world. Invented during the industrial revolution, the humble spring mattress has seen countless revisions to make it more comfortable, more suited to specific body types and long lasting – what we're used to sleeping on now can be considered a bit of a distant cousin of the original spring mattresses. While spring mattresses are constructed from a variety of materials, they usually include a number of metal coils designed to compress under your body weight. They are particularly focused under a comfort layer in what is termed a 'spring zone,' which is the area of the mattress that gives you your greatest support.
Memory foam mattresses
Memory foams are a much more recent technology than spring mattresses. Memory foam is a visco-elastic material that offers excellent pressure relieving capabilities as a result of the material moulding well to your body shape. Because of this moulding capability, memory foam offers no bounce-back factor, making it ideal for someone with a partner who tosses and turns all night. Another advantage of memory foam mattresses are the lack of open air spaces inside the mattress, as these help prevent dust mite infestation and are thus ideal for people with allergies – people with allergies will also benefit from the significant range of memory foam mattresses made from hypoallergenic materials. Another considerable advantage of high-quality memory foam mattresses is the even distribution of body weight, ensuring that pressure points are considerably reduced across the board. Finally, it is this excellent weight distribution that ensures firmness in the mattress does not compromise back, hip, and joint health.
Which mattress is right for you?
Deciding which mattress is ideal for you can certainly be a tough business. With the huge variety of spring mattresses available on the market today, its not too difficult to find the perfect firmness and comfort level. If you have bad allergies or are prone to tossing and turning during the night sleep (or have a partner who does so), memory foam would be the better choice. With spring and memory foam combined in many mattresses now, this may very well be the right option for some people who are finding themselves somewhere in the middle with their thinking. It's a win-win situation!