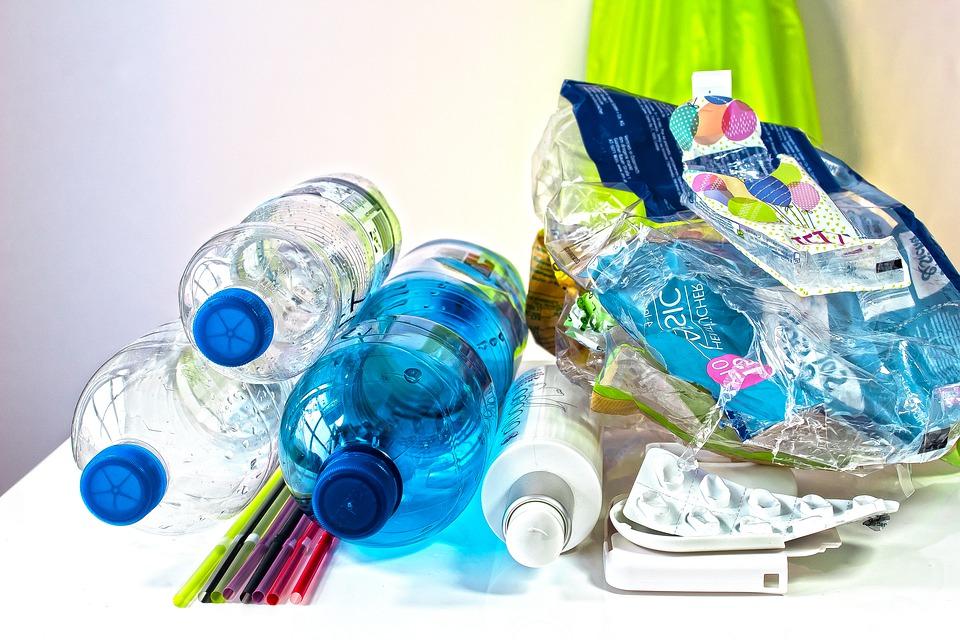 We owe a lot of our prevailing problems to the rapid rise of the population. Lack of employment, poverty, poor nutrition, and many other snarling issues can somehow be associated with the growing number of humans. However, the good thing is that these challenges are finally being discussed in the public domain, which is the first step toward their ultimate solution.
Unfortunately, waste management is not given equal importance by any stretch of the imagination. As a result, the majority of the public continues to be reckless when it comes to dealing with household garbage. It does not only contribute a collective concern like climate change but also greatly affects the health of family members. Choosing a responsible company to rent a dumpster for your household or business project can be an integral part of creating a cleaner and safer space. They make the whole process incredibly painless and help decrease the hazard potential in your surroundings. Just make sure you choose one that is environmentally responsible while also providing high-quality services.
Sticking to the following tried and trusted instructions will get the job quite comprehensively.
Avoid buying items with excessive packaging
A fair proportion of brands tends to wrap their products in layers of shiny packaging. It is one of their go-to ways to enhance the appeal of their items. This tactic has an enormous influence on the psyche of consumers. If you also happen to fall into the category of such people, it is about the time to give up on this habit. By doing so, you will be producing far less garbage.
Of late, some of the multinational companies are also doing their bit to deter the threat of climate change. So, unlike in the past, it is not going to be a hassle to find high-quality products with minimum packaging. However, as an individual, you do not have to take draconian measures to improve your waste management skills, especially when Rubbish Removal Sydney is around.
Make the most of the cloth bags
The chart of annual plastics production has been on the rise ever since the 1950s. It should not come to you as a surprise that plastic bags are by far the biggest contributor to the overall plastic pollution. That is where cloth bags swing into action.
Every time you step out for shopping, make it a point to carry a cloth bag. Apart from being eco-friendly, they can be used over and over again without much wear and tear. Hence, the title "reusable bag."
Since our shopping is not always preplanned, you may not always have a cloth bag. In that case, you can buy it from a nearby grocery store. Or, to be on the safe side, you can also consider stocking these bags in your car.
Keep the usage of paper at a minimum
Gone are the days when we had to rely on papers for various reasons. Today, technology has come a long way. With little to no effort, you can drastically cut the number of papers in your house. To achieve this objective, we have outlined some of the key course of actions for you:
Stop buying newspapers and magazines. In this age of digital transformation, almost every news outlet has an online presence. On top of that, most of these subscriptions do not cost you a dime. All you need is an internet connection, and that is about it.

Every homeowner receives a variety of bills at the end of every month. They pile up to a reasonable quantity in your garbage bin. You can take all these papers out of the equation by simply switching to the online mode of bill payment.

Brands send physical mails to the random houses as a part of their marketing campaigns. According to a careful estimation, as many as about 100 million junk mails are dispatched in the US alone. You should communicate with the respective advertisers to put a stop of this practice. Ask them to send you emails instead.
Adopt the policy of donation
At times, we store things like clothes, electronics, cosmetics, and suchlike for future use. However, more often than not, people eventually throw these items away because they are running out of space. There is no better application of these goods than a donation. The practice will not only lead to better accommodation in the house, but you are also likely to feel gratitude by indulging in the noble act of kindness.
Following are a few suitable places for the donation:
If you own stuff like a computer, pen, or books that are in relatively good shape, contact a school. They will be more than happy to accept them.

For clothes and furniture, you may get in touch with a shelter home.
Indulge in recycling
With time, recycling policies have begun to gain the grounds. Many governments have already executed these policies in different cities. Make no mistake, and there is no one-size-fits-all policy. For example, in some places, authorities are keen to accept all the recyclable material in a single bin. But in other places, you might have to sort items like glass, plastic, paper separately. You can deal with this confusion simply by diving into your city's official website.
Make detergent and cleaners at home
It is no revelation that detergent and cleaners are typically made of chemicals. That is precisely why we cannot reuse their containers because they can prove to be a potential health hazard. Guess what, you can make these formulas at home and get rid of the containers once and for all.
Be it laundry detergent or kitchen cleaner, and the internet is oozing with innovative ideas to assist you. If you are not falling short of motivation, pulling off a robust and chemical-free cleaner is going be a cakewalk.
Consider shopping in bulk
Several kitchen commodities cannot be purchased in bulk. Because they might expire if kept for too long. Other household items do not come up with the same issue. For example, products like shampoo, skincare, toothpaste, etc. generally have an extended expiry date. You should always consider buying items in bulk whenever possible. By doing so, your garbage output will decline a great deal, for you will have fewer wrappers and wasters to deal with.
Subscribe to composting
Try as you may, there is no getting away from food leftovers every once in a while. As a common practice, people throw food scraps. Well, there is a better and much more productive way to cope with this challenge. Namely composting.
Composting means collecting the remains of food and using it in your garden. It works as a rich fertilizer for the soil. If your home is deprived of a garden, you can pass the mixture to someone who can make the most of it.
There are vast and varied methods of composting. Learning about them will surely keep you on top of the waste management.
Consider reusing
There are times when bottles, boxes, and papers can be used more than once. Indeed, it takes a little bit of caution, but this tactic accounts for a dramatic decrease in the quantity of waste.
Be careful while disposing of hazardous waste
When we talk about waste management, we should equally stress upon the issue like disposing of the garbage as well. As a responsible citizen, it is your prime duty to be cautious while dumping the insecure items, which include things such as paint, batteries, used medical syringes, and so on. This is one reason why many cities are facilitated with separate sites to tackle this kind of garbage.
THE FINAL VERDICT
As you can see, waste management is not rocket science. Taking the above-mentioned small baby steps will help you to master this art. However, being consistent holds the key. You cannot expect any worthwhile change overnight.