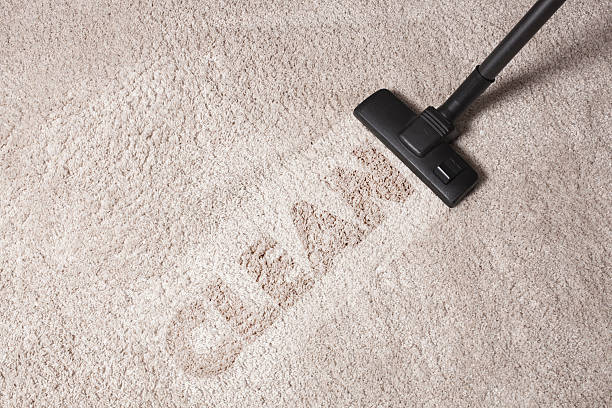 Regularly cleaning your carpet is probably one of the last things on your mind, especially if you are a busy person. You might think that the cleaning you do with the vacuum cleaner is enough, but it isn't. You have to regularly deep clean your carpet as it an essential factor in maintaining a healthy home.
A professional
carpet cleaner
, like
Impressive Carpet Cleaning
, can remove the toughest of stains you could think of, and you will get to appreciate the final appearance of the carpet. You will, therefore, not be shy to invite your friends and relatives over for a visit. Here are some of the top reasons why deep cleaning your carpets are essential:
1. Improves the smell of your carpet
You have to regularly clean your carpets to maintain the fresh scent that comes with it. Regular cleaning is particularly essential if you have pets and small children who keep urinating and vomiting on it. When left for an extended period, this could result in an unfortunate stench. It could leave you in a shameful situation if your friends were to come over. Routine cleaning is therefore important to maintain a fresh smelling carpet for a longer time.
2. Prolongs the carpet's life
Carpets are always being spilled on with all manner of liquids, from child and pet urine to drinks like coffee, beer, and tea. Some of these liquids could leave permanent stains on your carpet if you don't take the initiative of regularly cleaning it. Also, they are always being stepped on, and you could have dirt lying in the fabrics for a considerable period. All these factors put together reduces the shell life of your carpet. By taking that decision of regularly cleaning your carpet, you can prevent the chances of permanent stains, which could reduce the carpet's life.
3. Eliminates bacteria
Carpets are a perfect breeding ground for all forms of bacteria and germs. This is particularly true if you don't clean regularly. Apart from your carpet, also regular rug cleaning and upholstery cleaning are vital to avoid the chances of bacteria and allergens affecting your family. If you leave it dirty for long, the bacteria and germs could build-up, which is a significant health risk to your family and loved ones. Regular cleaning can remove such bacteria and viruses, therefore, creating a safe living environment.
4. Removes stains and spots
The longer you leave stains to soak in the fabric, the harder it becomes to get rid of them. Immediate removal of stains and spots prevents permanent damage to the carpet. Professional carpet cleaners are the best people to hire to clean your carpets, upholstery, and rugs. This will leave your carpet looking clean for longer and can also be important in maintaining the carpet's original colorations and patterns.
5. Saves you money
Regular cleaning of your carpet is essential in saving you money. It will enable you to keep your carpet for longer without having to go into your pocket to buy another piece. It helps you protect the investment you made when purchasing the rug. It is also cheaper to deep clean your carpet regularly than having to buy a new carpet every few months.
6. Maintains the home's look
No matter how hard you clean the entire house, all your effort will count for nothing if you leave the carpet out. The apartment cannot look clean if the carpets are dirty, soiled, and stained. Regular vacuuming can be useful, but it cannot measure up to professional cleaning services. You can also look for professional Tile and Grout cleaning services to effectively clean your tiles and floors. It will help maintain the perfect look of your house to leave you to feel proud of staying in your home. Apart from
cleaning your carpets
, there are areas of your home that also require regular cleaning.
They include;
• Rug cleaning
Just like carpets, it is vital to clean the rugs in your home regularly. It removes bacteria, germs, and allergens that affect you and your family. Rugs get stained with pet dander, dust, and other wastes that could prove to be health hazards. It also ensures that you won't get permanent stains on your rugs in the long term
• Upholstery cleaning
The importance of upholstery cleaning cannot be overstated. You spend considerable time on the sofa and other furniture. Therefore, to get maximum comfort from the same, you need to have routine cleaning done by professional cleaners. Chances are, you have bacteria, and other disease-causing allergens in your upholstery and a deep clean will be enough to remove them.
• Flood damage
It is essential to clean up after a flood because you can avoid the build-up of mold and other moisture problems that come with water. Also, to improve air quality in your home, you will have to hire flood damage cleaning services. Most often than not, air quality in your house is tied with flood cleanup or lack of it. Wet carpets also get cleaned in such instances. If the pipes burst and your mat soaks in the water, you shouldn't let it dry on its own because it can bring mildew and mold issues underneath. Hiring water damage and carpet cleaning services are essential to avoid unnecessary damage costs and losses.
• Tile and Grout Cleaning
Over time, an extended period, bacteria, mold, mildew, and dirt can build up on your tiles and seep deep in the grout between your tiles. The potential health hazards are numerous, especially if you have kids who are crawling on your floor. Health issues apart, your tiles are likely to look old and faded. But with a
professional tile and grout cleaning service
, your tiles will get back their healthy look and also help you get rid of harmful germs and bacteria.
Regular cleaning of carpets
is essential as the above reasons highlight.
Numerous benefits come with a consistent deep clean, with the most critical being eliminating health hazards, and helping you cut down on unnecessary expenses and losses. The best way to clean your carpets is by hiring the services of a professional carpet cleaner who have the relevant experience.
Therefore don't wait for you to start smelling so that you clean it; regular cleaning will ensure it never smells.