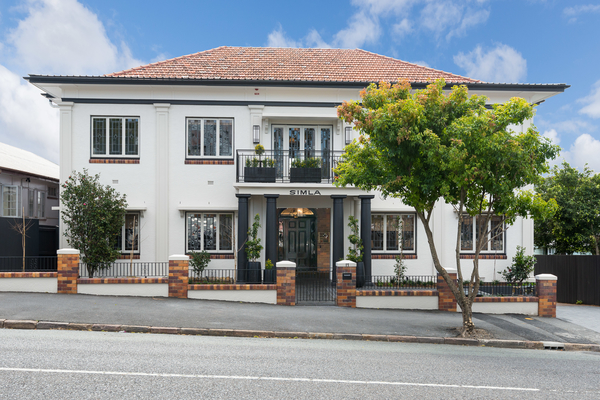 Spicers Balfour Hotel in New Farm, Brisbane, has expanded to include eight additional luxe, art deco suites, and function room to be housed in the adjacent Georgian style 'Simla' building.  The suites embody Balfour Hotel's interior stylish ambiance, but with a 1940s art deco edge that is both warm and welcoming.
The new suites have a combination of luxurious private lounge rooms, with beautifully lit separate bedrooms and large ensuites including standalone showers and strikingly oversized bathtubs. The art which adorns the suites has been created by local artists, and features many unique perspectives of the infamous Story Bridge.

In addition to the suites the new contemporary function room, which like the hotels is conveniently located only minutes away from Brisbane CBD, can accommodate up to 60 people for cocktail events and 45 people seated, ideal for meetings and private functions.
General Manager of Spicers Balfour Hotel, Sam Giles is thrilled with the new additions to the hotel, commenting, "At Balfour we pride ourselves on offering guests our own unique brand of 'relaxed luxury' and now we are able to expand our offering whilst maintaining the highest quality of personalised service."
The suites, which are now open for bookings, will be officially launched on Friday 9th October.
For more information or to arrange interviews please contact Laura Prittie at Horizon Communication Group: (02) 85725628 / 0415763473
About Spicers Retreats:
Founded in 2003 with Spicers Peak Lodge in the mountains of Queensland's Great Dividing Range, Spicers Retreats now boasts six award-winning destinations across South-East Queensland and one in the Hunter Valley in New South Wales.
Established by Graham and Jude Turner, co-founders of Flight Centre Pty Ltd, Spicers was born with a desire to share the unique Queensland experience. Each Spicers Retreat represents an escape into incredible landscapes, personalised service and attention to detail.
Every Spicers property is different, yet they all share a dedication to high quality accommodation and an authentic Australian style of hospitality. Spicers Retreats prides itself on its special brand of 'relaxed luxury' – where each property is an experience reflective of its particular location.
For more information, images or to book your Spicers experience visit: http://spicersretreats.com/.