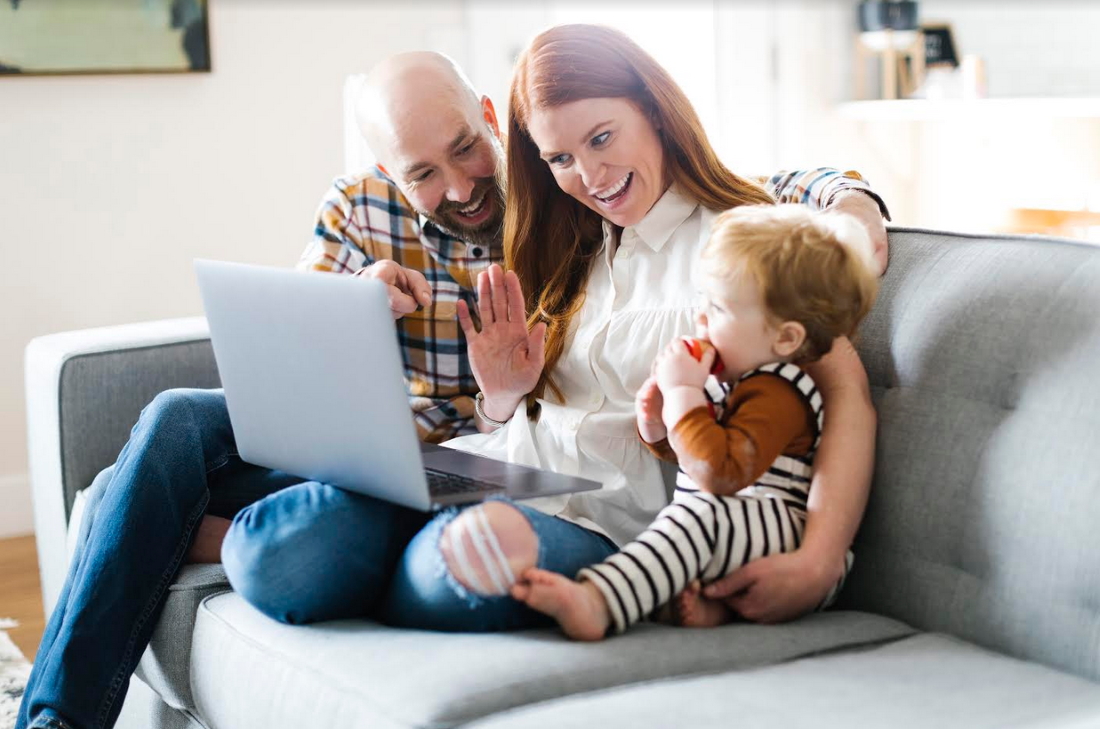 With COVID-19 lockdown restrictions in place across the country, Australians are now starting to adjust new ways of celebrating landmark occasions such as birthdays, wedding anniversaries and Mother's Day. 
Research from eharmony shows that close to 4 in 10 Aussies (38%) have had their Mother's Day plans impacted by the global pandemic. 
But it isn't all gloom and doom, with nearly a quarter (24%) of Australians able to keep to their initial plans of celebrating with Mum and the immediate family living in their home. Of those who do celebrate Mother's Day, a quarter (25%) will be switching from face to face catch ups to video calls. 
The advantage of video calls is that they create a more intimate connection than phone calls and allow for mums and their families to properly tap into how they're feeling. 
This move to video calling, also marks a new wave in post-Covid19 communication for those who historically stuck to audio calls. It runs in parallel with the large number of Aussie singles (26%) now opting for 'virtual dating' via new video-dating apps. 
Somewhat surprisingly, research suggests more than one third (35%) of Australians said that under normal circumstances they choose not to celebrate Mother's Day – though it's hoped that they may re-evaluate this stance in light of the current pandemic. 
And while most are respecting the social distancing rulings, there is still a very small percentage of Aussies (2%) are choosing to flout government recommendations and proceed with plans to celebrate in person with Mum and their extended family. 
The good news is that a quarter of Australians are planning to send their mothers a gift this year, with many within this group (18%) choosing to support local businesses. 
A further 20% will be ordering a present online to be delivered to Mum's door, and 6% will be boldly testing their own creative skills with a handmade gift. 
With challenging economic circumstances, many Aussies are feeing the pinch. Around 7% have had to opt out of a Mother's Day gift due to their bank balance, and 11% will be sending Mum an 'I owe you' note or card with a gift to come later. 
Unfortunately, four in ten (40%) Aussies say they do not normally purchase gifts for Mum on Mother's Day, so this year will be no different for them. 
While 15% of those surveyed believe they don't need to tell Mum they love her on Mother's Day because 'she already knows', in the current circumstances a little bit of extra kindness can go a long way. 
eharmony relationship expert Sharon Draper says: "When things are tough, we need a strong support network to rely on and Mums often play a huge role in this. 
"We also need to remember that parents may actually be experiencing more anxiety about the impact of the pandemic on their own lives than younger generations. Many will be too brave or protective to share these fears. Certainly, mum and grandmothers of retirement age will be aware that they are part of a higher-risk category for Covid19. 
"Mother's Day is a fantastic time to help us remember what is really important and to reach out to Mum to show her we care. Social distancing and isolation does make it a little harder, video calls are a wonderful way to create a greater sense of intimacy during times of physical separation. 
"If budgets are tight, test those creative skills with a homemade gift or card – I don't think it matters how old you are, most mums will still love any creation their children come up with." 
Methodology 
Unless otherwise stated, AUS research was conducted by Pure Profile on behalf of Soda Communications in April 2020, among a nationally representative sample of 2,003 AUS adults (18+).