Written by

Jenny Westdorp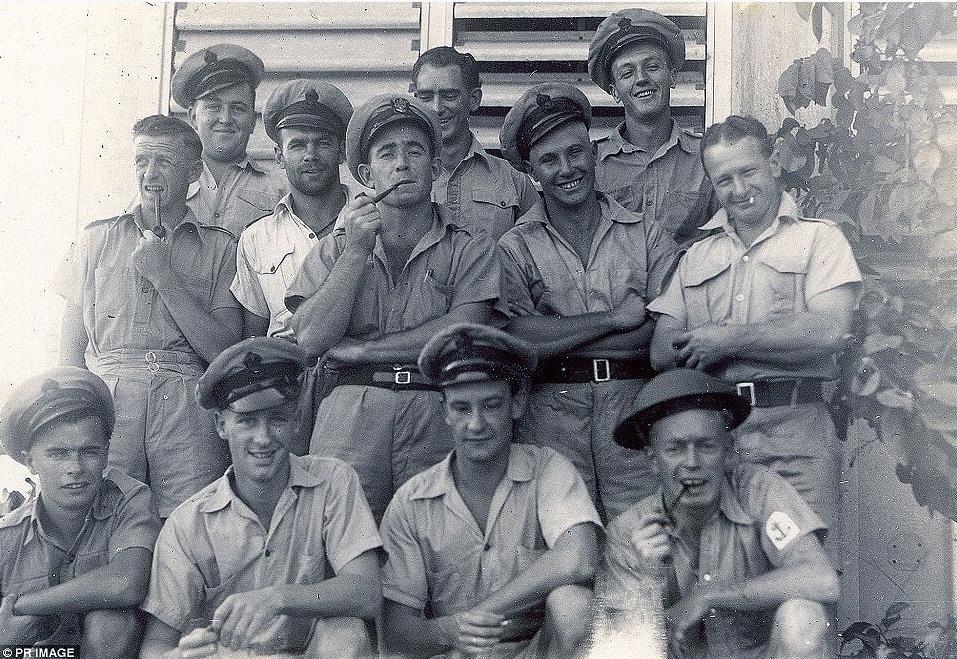 ll Australians, including military history and literary enthusiasts from across the globe are being encouraged to travel to the Northern Territory this February-April for the inaugural Territory Tribute series of events.
Designed to commemorate and acknowledge the Territory's unique military history, as well as its continuing strategic military role in Australia's defence, Territory Tribute features a range of new and existing events including the Bombing of Darwin Day Commemorations, Last Post Ceremonies and a star-studded Anzac Day Eve concert event, the Overture to Peace. Territory Tribute also includes the International Military Writers' Festival from 5-7 April 2019, and the Anzac Day Dawn Service and Parade.
The Territory has experienced some of the most significant and poignant moments in Australia's history, including the Bombing of Darwin on 19 February 1942 – the largest single attack ever mounted by a foreign power on Australian soil. The event was marked as part of Territory Tribute at Darwin Cenotaph War Memorial on 19 February.
Held early evening in the lead-up to Anzac Day every Tuesday from 19 February – 19 April and daily from 16-24 April, Last Post Ceremonies will commemorate members of the Australian defence services from the Northern Territory who died during or as a result of active service, sharing an individual's story at each ceremony. Most ceremonies will be held at the Darwin Cenotaph War Memorial at The Esplanade, with a ceremony to also be held at Adelaide River and at Alice Springs.
Extraordinary stories of war will also be showcased at the centrepiece of Territory Tribute – the International Military Writers' Festival from 5-7 April at DoubleTree by Hilton Esplanade Darwin.
The Festival will include a special address by Festival Ambassador and best-selling author, Peter FitzSimons AM, who will explore the events surrounding the bombing of Darwin in a special opening night address of the International Military Writers' Festival.
"I am really excited to be Festival Ambassador for the International Military Writers' Festival. Not only will this Festival attract world-class authors and experts in military history, it will form an intellectual and educational experience that acknowledges the contributions of military history and research to the literary world,' said Peter FitzSimons.
More than 20 sessions and 30 program participants across the three days of the Festival will include author talks, panel discussions and literary sessions, bringing together writers, historians and researchers to entertain, inform and inspire those with a passion for wartime history.
Tickets to the Festival range from $12 to $45 per person and bookings can be made via the Territory Tribute website.
From literature to live stage entertainment – acclaimed artists, musicians and Indigenous performers will converge on Darwin for the Overture to Peace spectacular concert event at twilight on Anzac Day Eve.
Overture to Peace will take the audience on a journey – it will honour the men and women who have fought for our precious democracy, reflect on the enormity of the sacrifices made in order to ensure the freedoms, and shine a light on the Territory's unique wartime story.
Directed by Australian musician and television personality, John Foreman OAM, the event will feature performances by Human Nature, Dami Im and Marina Prior as well as local artists and the much-loved Darwin Symphony Orchestra at TIO Stadium at Marrara in what promises to be a unique and emotive ceremonial event.
Wayne Kraft, Chair of the Heritage Council NT is on the Territory Tribute advisory panel and recognises the significance and opportunity the Territory Tribute program creates. "Territory Tribute provides a wonderful opportunity to educate Australians about the events leading up to, and culminating in, the Bombing of Darwin on 19 February 1942. In many ways it shaped much of the development of the Territory and it is fitting that we will now annually recognise this significant time in Australian history."
Created by internationally-acclaimed Australian event organisation, Inspire Strategic Solutions, working in partnership with the Northern Territory Government, Territory Tribute is expected to attract more than 15,000 visitors to the Territory and deliver more than $4 million in estimated visitor expenditure.
Territory Tribute is part of the Territory Government's record $103 million Turbocharging Tourism stimulus package, with special travel packages incorporating Territory Tribute pillar events now being offered through travel company, Holidays of Australia.
For more information about Territory Tribute, visit territorytribute.com.au.
Facebook and Instagram handle: @TerritoryTribute
TERRITORY TRIBUTE PILLAR EVENTS PROGRAM
Bombing of Darwin Day Commemoration service – 19 February 2019, 9.30am-10.45pm
Darwin Cenotaph War Memorial, The Esplanade, Darwin
FREE City of Darwin community event
International Military Writers' Festival – 5-7 April 2019, various times
DoubleTree by Hilton Esplanade Darwin
From $12 to $45 per person
Overture to Peace, featuring Human Nature, Dami Im and Marina Prior– 24 April 2019, 7pm-9pm
TIO Stadium, Marrara
FREE community event, with ticketed VIP packages available
Last Post Ceremonies – 5.30pm weekly from 19 February 2019 to 9 April 2019, daily from 16 April 2019 to Wednesday 24 April 2019
Darwin Cenotaph War Memorial, The Esplanade, Darwin (and also at Adelaide River and Alice Springs)
FREE community event
Anzac Day Dawn Services and Parades– 25th April 2019, various times
FREE community events, held throughout the Northern Territory