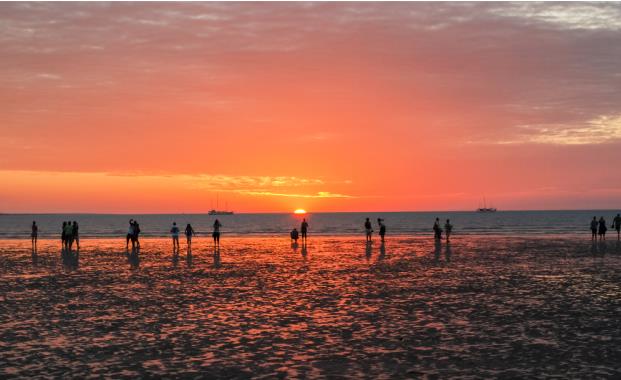 When it comes to finding that next exotic holiday location, you could be forgiven for always looking overseas. But why not try looking in your own backyard? Australia has an abundance of amazing locations to soak up the sun and enjoy some much needed fun. That's why Darwin is a favourite for adventurers. As you plan your trip to the top end of Australia, use these tips to help you make the most of it.


Keep it local
Although not a huge city, there are still distinct advantages to basing yourself centrally in Darwin. From food to tourism services, finding accommodation in Darwin CBD is the best way to start your trip. Like most cities, the CBD    is usually where all tourism activities, shops, dining options and experiences all start. Darwin is no different. Finding a central apartment to base yourself from will make sure you can experience all Darwin has to offer.


Say G'day to the wildlife
If there is one thing the top end is known for, it is the wildlife. You can't visit Darwin and say you have truly lived it up, without visiting one of the many crocodile parks. Experience the excitement and rush of seeing these prehistoric animals up close and personal. Whether you opt for the choreographed fun of a crocodile park, or simply explore the many crocodile infested waterways by boat - Seeing these magnificent creatures in Darwin is a must do of any trip.


Enjoy an island adventure
Not too far outside of Darwin is an island adventure like no other. The Tiwi Islands are a chain of islands off the coast of Darwin, which are inhabited by an indigenous population thought to have been living on these islands for over 7000 years. If you want to experience all Darwin has to offer, including the indigenous heritage and history, then adding the Tiwi Islands to your agenda is very necessary. See and experience first hand some of the first lands encountered by settlers. The Tiwi Islands offer a unique view of the culture and heritage of this great land.


Lover of art?
Darwin is home to one of Australia's most beautiful museums and art galleries. To truly live it up in Darwin, heading to the museum and art gallery is crucial. The gallery is home to some of the countries most decorated indigenous art, making a strong effort to display local artists. Take in the history and experience of generations through the contemporary and traditional pieces. These centrally located hotspots have views of the waterfront for you to sit with a coffee and reflect.


Park adventures
The one thing that Darwin isn't short of, is a national parkland. Granted you will need to travel slightly out of Darwin to enjoy them, these national parks are worth the travel. With day-trips available, you have the opportunity to see Mary River, Litchfield or go a step further and head out to Kakadu National Park. Whatever your poison, there is a national park experience waiting for you. Mary River offers wildlife enthusiasts an opportunity to see some of Australia's most magical creatures. Litchfield on the other hand is waterfall heaven, with the added feature of some very impressive magnetic termite mounds. Making time to see these beautiful parks is an absolute must.


Travelling to Darwin is an exciting and unique experience. Offering an abundance of activities, locations and wildlife to see - your only struggle will be to fit it all in. To truly live it up on your next trip to Darwin, use these tips as a guide to experiencing some of the magic Darwin has to offer.