Written by

NewsServices.com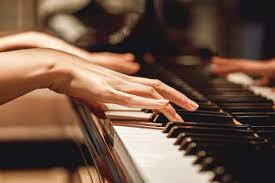 Loss is inevitable and yet every time it happens, it takes away a part of your heart. There's one constant though that universally has been termed as a source of comfort. No matter your shade of emotion, everybody finds a piece of solace within the music. The first dance, prom, weddings, parties – innumerable events of life echo the sounds of melodies. Thus, when it comes to funerals or rather 'celebration of life', why shouldn't music play an essential role?
Whether your demands are of a deeply intensive atmosphere or a rock-n-roll mini-concert, every wake should have its theme. The tunes played should transport the listeners into beautiful narratives of the life lost.
This makes hiring the right musicians even more important. Hiring musicians for funerals and wakes is an important decision that shouldn't be made in haste. It's important to look for those that have empathy and will be understanding of your plight.
Organising a wake is never an easy process. Emotions and sleeplessness are bound to dominate. However, music can make things easy. Here are a few reasons why -
Rhythms To Honour Memories
The majority of the music pieces capture some kind of relatable feeling that strikes a chord with many. The lyrics brim with emotions that immediately lead to some kind of connection – a memory. Playing the favourites of the loved one can lead those present into a meaningful journey of the past moments. It instills a beautiful silence to reflect on times spent together and process feelings.
The best part is that without saying many words, a lot gets said. We all love delving and capturing events with those we care for. Just like pictures are visual clicks of them, music is the audio click that also safeguards nostalgia. Gentle, clear, and pleasing – it's a really good idea to send off in style.
Playing Notes Of Meaning
There's nothing more precious than symbolically giving a tribute to a life. It enriches the fact that you know them so well. The music that eloquently talks about their personality, who they were, the impact they had on others . . . is a great way to pay respects. Personalisation like picking personal choices from their playlists is quite poignant. Remembering meaningful instances will be a cathartic release. It's not just tears but a bringer of smiles and even laughter.
Even in sadness, there will be a lasting effect created. Say if someone plays the songs that the loved one sang while driving or taking a shower, it'll automatically make everything real. There's nothing more touching than say a husband requesting to play the first wedding dance song.
Melodies That Nurture Grief
Emotions may not come easily to some. Showing what you're really going through is portraying vulnerability and not everyone is comfortable with that. However, music has the strength to move. It lets you soak in and be swayed towards expressing as it itself is a form of self-expression. Nothing you can say can really equate to what it's like but with music, it'll be easier to accept grief.
The set tune will take everyone present under one umbrella and for some time the pain can feel shared. Whether a happy or a sad piece, even that was mused on something. Humans may have different lives but emotions at the base level aren't much varied. Connecting then will be much easier than only listening to personal accounts of loved ones.
Stringing Your Emotions Together
Music after all is much like therapy – it heals from within. The notes are known to release dopamine that affects the mood. It can feel like a warm hug as elements like tension, anxiousness, or agony get released. Good musical pieces have also for years been classified to ease the heart. All the stress and tension of handling the wake will reduce as your pulse synchronises with the beats.
There have also been times when feeling love through music eases abject sadness. Even if your emotions along with those around you have been all over the place, having this harmony will bring all of them together.
It always feels better to let go once you accept your feelings, right?
Listening Live Strengthens Love
Recorded music is good but nothing can beat having a live set of musicians performing right in front of you – funeral live music. It sparks true raw feelings like walking barefoot on grass. Artists have an experience that pours out of their fingers to evoke emotions that no sounds blaring from speakers could match. The situation should feel authentic after all.
There's nothing like closing your eyes to a classical piece through the soothing sounds of a violin. The minute your guests step into the hall, they'll be transported into a musical. Even when leaving, music can help close the whole process with significance. Musicians dressed in complete black will also complete the whole picture.
Being surrounded by such intense emotions won't be simple if there's only silence. Combining senses always heightens the experience which is why having a live orchestra with audio performances will definitely work more.
Musicians in the funeral only come with the purpose of being flexible with needs and accommodate requests. From performing reflective pieces that balance between upbeat and sombre to really moving ones, there's always a plethora of choices. As they string their experience over instruments, it gives support in saying farewell.
Even after months when it feels like memories are slipping away, it'll be easier to play this and relive. Usually, we do that with weddings or other such joyous events but funerals aren't just about trying to move on. It's accepting and then in your own time going forward, right?
If you are convinced and are on the lookout to hire musicians for funerals and wakes, don't think about the time frame. Reach out on very short notice too because they'll pretty much love to be a part of honouring life. It'll all work out – right music, right musicians, and the right 'goodbye'.