Written by

Anju Kalluvelil Janardhanan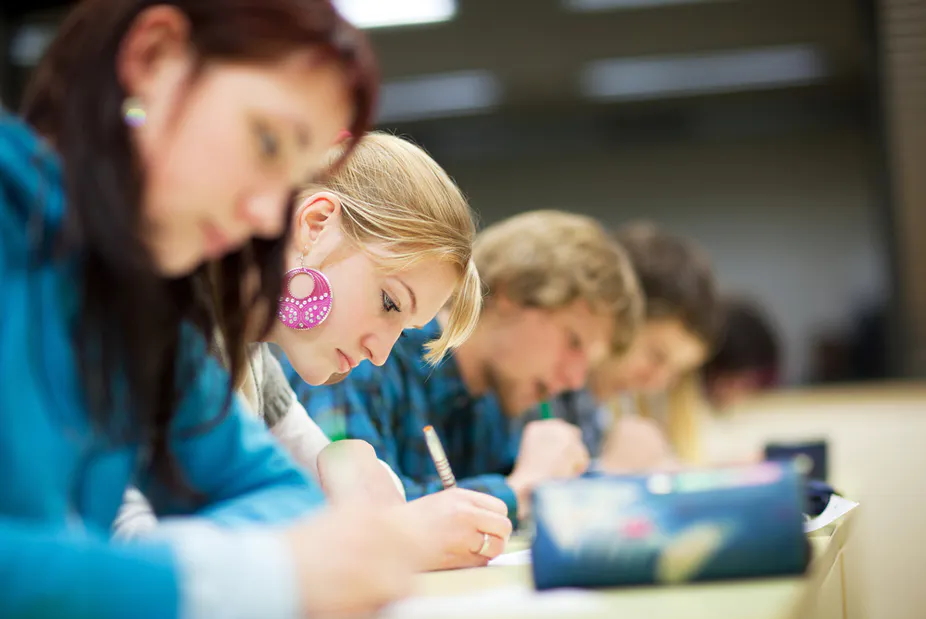 The unprecedented scale of innovation which has evolved in the world of teaching will be the new normal after the encounter with COVID-19. This paradigm shift has turned a blind eye on the widespread protest of the shortcomings of online teaching. Educational institutions across the world have put a hold on a face to face sessions and embraced online teaching. This would have been a stumbling block, but thanks to the technological development, the creativity, adaptability and commitment of educators for uninterrupted delivery. The outbreak of this pandemic has impacted not just traditional teaching methodologies but transform the student experience to a great extent.
From my personal experience, I could understand that there is a humongous gap between face to face and online teaching. My discussion with students made me realise that they are also anxious to leave behind the known opportunities in this precarious situation. So, here are five effective strategies which can help any student to quickly adapt to online learning and bring their full potential in academic performance.
Design your studying from home space
In a lockdown, you are not expected to leave home unless there is a genuine reason. Choose a place with good air circulation and a quiet atmosphere where you can work peacefully without any distractions. Ideally, you should have a piece of comfortable furniture to sit, stable internet connection, adequate stationery to write notes, nearby charging points to connect and work with your devices. By keeping all the requirements at hand, you won't waste time searching for it interrupting the session. Avoid the usage of mobile phones or other gadgets during the session so that you have a working mindset focused on the topic under discussion. Inform your roommates about the online session timings to avoid disturbances.
Be organised and get involved in learning
Have a look at your timetable and plan your activities in such a way that you won't miss or be late for any online session. Watch out for any announcement made by your lecturer regarding any prerequisite for attending the online session and be prepared. Though the sessions are held online, take notes and don't hesitate to participate in the discussion or ask doubts if you have not understood a topic. If you need clarity on a topic discussed in the previous class, avoid procrastination and clear it before the end of the current session. Similarly, keep your interactions as you would have done in a face to face lecture. Your active participation, regular attendance and enthusiasm will motivate the lecturer to give their best efforts in the delivery of the session.
Regularly check your emails and online portals
Keep continuous monitoring of your online learning portals and emails for getting regular updates from your institution. This will also ensure that you don't miss any critical communication or announcement made by your lecturer. If you stay alert, you will get sufficient time in preparing for the upcoming tasks or submit the assignments on time to avoid penalty. This will enable you to keep track of your assessments or have early intervention in identifying any mistakes affecting your score or attendance.
Stay connected with your faculty and peers
There are several platforms like Google Hangout, Skype, Zoom, LinkedIn, Facebook, Messengers, Google classroom, Moodle, Blackboard etc. which will allow you to stay connected with your cohort. Your faculty and peers will be of great support to you for a smooth transition to online learning and also, they will be your immediate point of contact during this crisis. It will have a positive effect on your emotional wellbeing as you can stay connected after the online sessions as well. Engage yourself in peer learning and keep continuous contact with your lecturer as required. This is a way to do group assignments while maintaining social distancing during this self-isolation period. When in doubt, ask or discuss without hesitation among your peers to increase your engagement. Don't forget to maintain proper communication etiquettes.
Recharge yourself
Last but not the least, this strategy must be of top priority. These challenging times might be psychologically, emotionally and physically exhausting as you are learning from home. Ensure that you eat, exercise, relax, sleep and connect socially well. You don't have to sit in front of your device 24/7 to learn. Customise your routine by prioritising the tasks with sufficient breaks and be a responsible adult looking after yourself by staying at home irrespective of your ongoing educational commitments. A healthy mind in a healthy body is nurturing ground for self-satisfaction and productivity. If you are lethargic, your contribution to the online learning session will be limited, you may lose focus, get bored quickly, and your thoughts will wander directionless. Then online learning sessions will turn out to be futile for you.
Though there are inevitable teething problems associated with this digital shift in teaching and learning, remember that these reforms in the international higher education landscape are made to explore and innovate new ideas. Over time, it will enhance the student experience and address the challenges in a well-prepared manner without compromising the quality in education.
Dr Anju Kalluvelil Janardhanan is writing in a personal capacity. She is an experienced higher education academic with a strong vision to achieve successful outcomes for students. She has successfully embedded activities and resources into her professional practice which support and enhance the student learning experience. She works as a Lecturer with Crown Institute of Higher Education, North Sydney, NSW. Her views do not represent her employer.