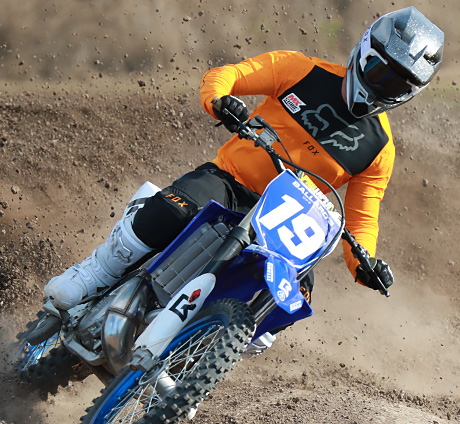 As motorcycling enthusiasts, we may love all types of bikes. But do all of us love the same types of bikes the same way as all others?
Well, some of our friends like bobbers, some like cafe racers and some of us like dirt bikes.
This post is targeting everyone who loves dirt bikes and has been planning on building one.
Here's how you can do that in seven simple steps. So, let's get ready; we are just starting off.
1. Smartly Choose a Base Bike


If you are not going to build a new engine and everything else from scratch, we'd recommend you to choose a base bike that's nearest to what you want to build.
Speaking of how to find out whether a bike is anywhere near your final design, go to the root of that bike's body, i.e., the frame.
Basically, if a bike has a frame that supports your dream dirt bike's plan, your efforts will be thinned down, and the final dirt bike will take less time to be built.
So, be smart while choosing the base bike.
Remember that the frame is the most important part here. It's going to carry the weight of everything else. It has to be perfect.
Coming to the engine size, it's recommendable to pick something under 450 CCs at max. The best fit will range from 150 to 250 CCs.
2. Clean, Fix and Fit Up The Engine


Yes, if you aren't a professional, it'll be better to take some help here.
The idea is to drain the engine dry of all the remaining fluids. This is crucial when you buy a used old bike for turning into a dirt bike.
So, disassemble the engine, clean it up, fix the issues and pack it back again.
Also, keep the process organized, so you don't lose any important parts. This can seize down the whole thing.
3. Choose Your Design


The next step is to understand how you want your dirt bike to look.
So, go out exploring on Instagram and/or Pinterest for dirt bike ideas and pick one or two or even three and formulate the final design.
For this, you may feel the need for having an automotive designer, so don't shy away from contacting one.


4. Build Body Parts Based On Your Design


As it's a dirt bike, the body parts that cover up the frame should preferably be made up of fibre.
This will ensure that the bike is lightweight and the body is built with precision and perfection.
5. Paint the Frame


Before you install the body parts that you have built, make sure you paint up the whole frame.
This will keep rust away ensuring good health of your bike's chassis.
It's also crucial for better aesthetics.


6. Replace the Tires


For your new dirt bike, make sure you use tires that have superior grip that goes on without a fail.
Also, motocross tires will make sure that your bike's performance doesn't deteriorate on the MX track.
7. Use Good Brakes


If the old brakes aren't in good condition, make sure you replace them with new ones.
This is super important to make sure that you are safe while riding.
A good pair of brakes with the right MX tires will keep you safe on the track. Also, never enter the track without qualified and tested motocross helmets and other riding gear.


Final words


Building your dream dirt bike can be a tiring and challenging task if you don't have the right direction. In this post, we tried to ease things down for you.
Here you got to read about seven simple steps for building a dirt bike.
Hopefully, this was helpful.