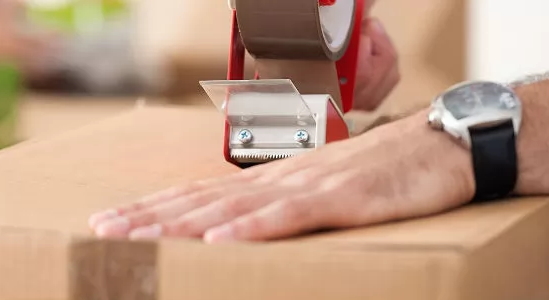 With so many business and house moves each year in various countries, it is a small miracle when the majority of them go effortlessly, with no problems at all. Hiring a quality removal agency is a pre-requisite for making this happen. Here are ten tips for hiring the right team to handle your move.
Inventory
A reputable moving agency will take inventory of all your possessions and calculate the weight and bulk of the move. The estimator must check all storage spaces such as drawers, garages, cupboards and bookcases as well. A significant part of the cost is based on weight and space that the goods will take up in the moving truck, therefore the estimate must be as accurate as possible.
Doing A Systematic Walk-Through
A good estimator will do a thorough walk-through and write down everything that you're planning on moving. He will ask questions about what needs to go, therefore, it's worth notifying him about the items that will not go on the truck. It is best to get rid of unwanted items by selling, donating or discarding them before moving.
Do Not Pay A Substantial Deposit
A reputable mover in San Antonio Texas will never demand a substantial deposit or cash beforehand. You must only pay after delivery. If you have paid in advance, you might never see your possessions again. When you do payment, try doing a credit card payment to protect yourself from potentially fraudulent activity.
Do Not Use Movers With A Name Switch
Some agencies prevent being assessed by the Better Business Bureau by operating under various names. Make sure you hire a local company with an address, information, insurance and licensing. Search online to review if the company has received any complaints.
Obtain References
Obtain a list of reputable movers from associations like state associations of movers, and American Moving and Storage Association. Obtain references from the mover itself. Follow up and call the customers to ask them about their experience with the company.
Prevent Packing Costs
If you do the packing yourself, the moving company usually won't be responsible for any damages. However, if the mover takes care of packing, you may have to pay higher prices for packing materials and boxes, and the associated labor.
Be Vigilant About Additional Fees
If you live on the tenth floor or in a two-story house, you'll probably pay more with the movers having to use elevators or stairs. Be sure to ask the movers beforehand about any additional charges that might be applicable to your living situation.
Steer Clear From A Blank Contract
Refuse to sign a blank agreement. Everything must be detailed in writing, including the mover's estimate and any additional fees, as well as the delivery and pick up dates. Read through the contract and ensure everything is listed before signing anything. Remember, no claim can be filed for items that was not stipulated on the inventory list.
Never accept any "guaranteed" quotes
There are usually three types of moving contracts that include:
Non-binding estimate

Non-binding to surpass estimate

Binding estimate
Report any issues
You only have a few months to report any issues to the mover and file for an insurance claim. Therefore, make sure you open boxes as soon as you can to check for damage. Any problems must be noted on the moving company's copy of the bill of lading prior to signing it. A mover generally has thirty days to acknowledge receipt of the claim after which they must deny the claim or provide an offer to pay.