Written by

Tess Sanders Lazarus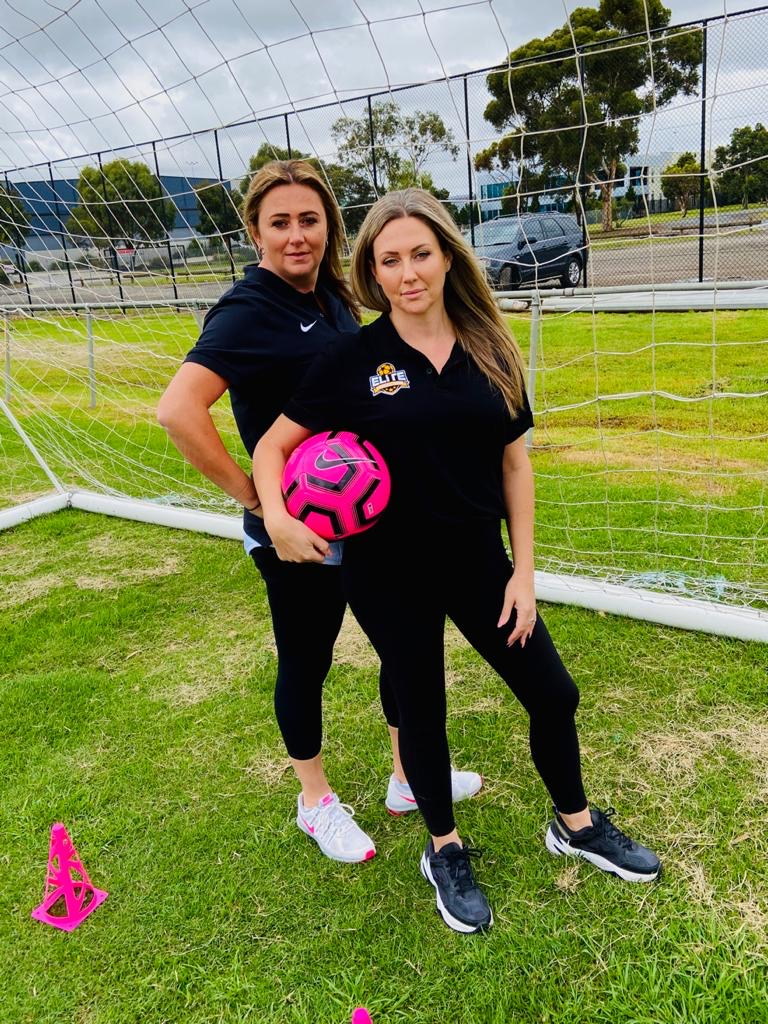 Elite Football Tours, a new business established in 2019 provides Australian youth football players, clubs, coaches, and trainers with the ability to experience and be immersed in the elite level sporting environment of European clubs, international competitions and La Liga and other training academies, through playing experiences and international competitions.
Elite Football Tours has launched Australia's first elite level football (soccer) development and immersion program for females through its sister brand Pink Elite Football Tours.   After the success of the inaugural Elite Football Tours International Players Cup 2020 held in Spain earlier this year it was evident that an all female tournament along with curated tours needed to be formed.
"Our partners Internacional Players and Coaches will be entering into an exclusive contract with the National Spanish Football Federation that will see Elite Football Tours holding our International Players Cup at their facilities for a 3x3x3 period," Pink Elite, Co-Founder and General Manager Amanda Stella said today.
"This is great news to have the federation on board with this initiative together with Unicef which is supporting the Pink Elite tournament being held in September later this year.  They have taken the huge step of restructuring the women's fixtures to enable elite level teams to participate."
The Pink Elite initiative is for female players only and will consist of a number of programs including tours to Spain to provide junior players with the unique ability to experience the culture, energy, training, playing and lifestyle of elite level players and clubs.  In addition, female players will be able to participate in another of Elite Football Tour's initiatives, a dedicated Pink Elite international competition for women involving football academies from across the world. 
"We are extremely proud and very excited to be launching Pink Elite," Stella added.  
"Pink Elite is the first of its kind in Australia and will provide girls with the opportunity to travel to Spain and experience the life of an elite level football player.
"Our custom designed tours will give young aspiring female athletes the opportunity to live and breathe the life of an elite level player.  They will have the option to train and attend development sessions on diet and nutrition, social media and sports psychology.  Coaches will also be able to attend their own 'coach the coaches' workshop.
"The Pink Elite International Players Competition will also give Australian girls the chance to play at international level against some of the best upcoming and coming elite level players in the world."
Elite Football Tours is seeking expressions of interest from U16 and U18 female teams and clubs to enter and has limited availability for eight national representative teams in each age group to register. The Pink Elite International Players Cup will take place in Spain at the country's national football facilities in Madrid from 22 to 30 September 2020.  The facilities are home to the Royal Spanish Football Federation as well as the official training centre of the Spanish football team. 
The winning team in each age group will receive 10,000 euros in prize money.  
"The tournament will consist of teams from well known academies and clubs such as Real Madrid, Atletico Madrid, Rayo Vallecano, and Leganes.   From Australia, we will have Jade North - Former Socceroo and the first ever Indigenous football (soccer) player to captain his country -  registering an under 18 years all indigenous national representative team," Stella added.
"We are really honoured that key people and organisations involved in the highest level of football in Europe are getting behind our programs and initiatives.   They understand that we have a huge population of girls playing football in Australia that would love to extend their development opportunities and measure themselves competitively against some of the best clubs overseas which they would otherwise not be able to access."
Pink Elite is currently accepting expressions of interest for sponsorship from brands and businesses interested in partnering with the tournament and tours.  
"Pink Elite is not only an Australian first, it is considered a world first concept that will assist female football players in Australia to fast track their experience and access to real pathways to elite level playing opportunities in Europe and elsewhere," Stella said.  
"We are a country of amazing female athletes.  Some 400,000 women and girls play football in Australia.  Our national team, the Matildas are up there with the best of them.  Our top players are playing in prestigious European competitions and earning good money.   Our W-League competition is considered by many overseas to be one of the best in the world and players taking part are now paid a minimum wage.
"With so much talent in Australia and so many females participating in football, an extension to their development and exposure is well overdue and the team at Pink Elite is passionate about enabling this to happen.  I am so excited to work with the teams and clubs that are participating in the Cup and confident it will be something the players will never forget."