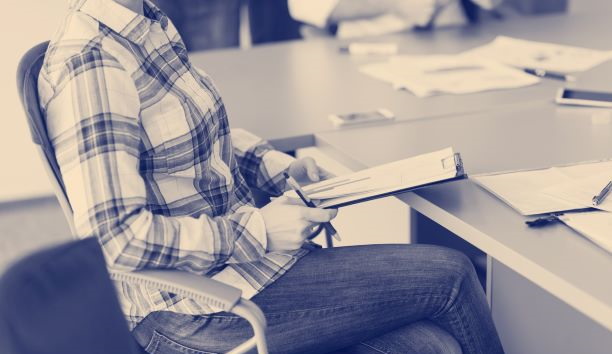 Starting your own business is exhilarating, but there's a lot to think about. One of the most important considerations is the type of company you want to set up. And this is not always a straightforward decision.
The structure of your organisation affects set up costs, legal liability, asset protection, and tax obligations. Aside from that, there are several types of structures that you can choose from—each having their own advantages and disadvantages. Professional advice, from a business mentor, professional accountant, or legal advisor is highly recommended.
Setting up your company in the wrong structure can be costly because you have to undergo a ton of paperwork to change the status and set up of your company. It's not impossible to change the structure of your company later on, but it can be costly.
To avoid such costly mistakes, you can seek the help of consultants that can help you legally set up your business in a way that truly aligns with your goals and vision. Commercial consultant firms like Patricia Holdings have been helping businesses get started since 1968. Whether it's registering a company, setting up a trust, ABN registration, and legal documentation, the company helps up and coming entrepreneurs establish a company without hassle.
Why Register Your Business As A Company?
The reason you should set up your business as a company is to ensure that it becomes a separate entity in itself. Registering your business as a company gives it a separate legal existence from its owners.
So, why does this matter? Having a separate legal entity for your business protects your personal assets. For example, if your company has incurred debts and obligations from a supplier or business partner, the creditors can only go after the company's assets—and not yours.
However, liability may vary depending on the structure of the company. Hence, it's best to learn of the different types of company structures first and what each setup entails.
Proprietary Limited Companies
You've probably noticed that most companies in Australia have "Pty Ltd" after their name. This stands for "Proprietary Limited" and it is the most common company structure because it's relatively simple to set up. A 'Proprietary Limited' company does not sell its shares to the public and has limited liability.
The word 'limited' refers to the legal responsibility of the company's shareholders when it comes to debt. When the company declares insolvency, each shareholder will only be liable up to the extent of his or her shares.
A Proprietary Limited Company is further classified as either a small or large proprietary company. To be classified as a large proprietary, the company must have an annual revenue of $50 million or more, with company assets worth $25 million or more, and employs 100 or more people.
Unlisted Public Company
An unlisted public company is a public company that is not listed on the stock exchange. However, they are still allowed to attract a number of shareholders and raise capital through commercial ventures.
Public Company 'Limited by Guarantee'
Unlike Proprietary Limited Companies where the liability of shareholders is based on stock ownership, a Public Company 'Limited by Guarantee' obligates its members to answer for the company's obligations based on their total contribution.
Non-Profit Company
When you set up a non-profit company, this means that the company is organized solely for charitable purposes. Pty Ltd companies and public companies alike can be set up as non-profit companies.
However, it's required that the company's income will be only used for charitable purposes. In addition, members or directors are not entitled to receive fees or salaries. The Australian Securities and Investment Commission (ASIC) requires that you enact a special declaration or charter to reflect these criteria.
SMSF Trustee Company
In Australia, a self-managed super fund (SMSF) is a special type of trust created in accordance with superannuation legislation. Its purpose is to manage funds and finance the retirement of its members.
If you choose to set up an SMSF Trustee Company, the key considerations are:
* All members of the SMSF must act as directors of the trustee company (where applicable to do so).

* It must have no more than four directors in the company.

* The company has been set up to act solely as the trustee of the SMSF and income cannot be distributed to the company's shareholders.
There are no legislative requirements as to who should be the shareholders of the company but it is advisable that all members of the SMSF should also be shareholders of the trustee company.
Home Unit Company
A home unit company is a type of proprietary limited company that is set up to serve a group of people (directors or members) who own or live in the same apartment, condominium, or townhouse. The company acts as a body corporate that is responsible for the oversight and management of the entire property.
Moreover, the company acts on behalf of members to protect and enforce the rights of members as well as deal with administration and maintenance in respect of 'common property' in the unit or community.
If you're still unsure which type of corporate setup is best for you, it's time to seek the advice of professional consultants. At Patricia Holdings, we are happy to help guide your decision and assist with your company setup. However, this is a critical business decision and we always recommend that entrepreneurs seek accounting, business, and legal advice before making such decisions.