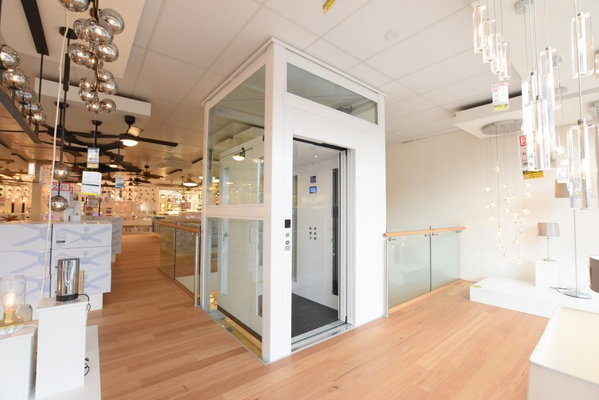 As businesses thrive, commercial buildings become taller and more extensive. Hence, the need for lifts has become a prerequisite to guarantee customer satisfaction. Installing lifts in your commercial building can help propel your business forward. If you need lifts installation services, visit West Coast Elevators. 
Elevators come in various categories, designs, types, and builds. Passenger lifts are the most common vertical lift. They can be found on almost every building that exceeds five floors. These elevators help increase convenience and mobility for both your employees and customers. 
Cargo lifts, on the other hand, help transport huge packages and equipment while reducing foot traffic. These are common in commercial establishments since it increases your business's productivity. Whatever type and form they're made of, commercial lifts have numerous indispensable benefits to any business. Find out what these are.


Lifts: Their Importance to a Business


Improved Mobility
Commercial lifts significantly increase a business's mobility. You can move large equipment, stocks, and inventory from behind the scenes without disrupting other employees' work or customer interactions. Cargo lifts are specifically designed to transport large items seamlessly.
Customer Experience
Lifts can have a significant impact on a customer's overall experience. If you provide them with the pure luxury of portability, there's a higher chance for them to patronize your business.
Hassle-free Setup and Maintenance
Contrary to popular belief, lifts are easy to install and maintain. Regardless if you included elevators in your original architectural design, it's easy to install smaller commercial lifts for your establishment. With a wide range of designs, lifts can easily adjust to the space available.
Increases Productivity
In a busy workplace, lifts are valuable in keeping employee productivity high. Commercial elevators save employee time and make it easier for them to attend to their deadlines. Simultaneously, since it's easier for employees to maneuver through the building, information can be easily distributed.

Space Saver
Lifts are practical space savers compared to long flights of stairs. Increasing your workspace helps the business run faster and boosts productivity. It will give you a more crisp and cleaner workspace.
Boost Employee Morale
When employees aren't physically taxed by running up and down winding staircases, they feel vital to the business. They have more energy and time to get their jobs done. Lifts are a great way to boost employee morale that will reflect positively on your business.
Ensures Safety
If you have a large establishment with multiple stories, having people take the stairs simultaneously can prove to be a considerable work hazard. The last thing your business needs is for employees to sustain injuries because of tripping down a flight of stairs. Lifts provide comfort and safety for employees and customers.

Final Thoughts
The importance of lifts on a business cannot be ignored. Whether your business runs in a high-rise building or a smaller complex, lifts are indispensable. They improve the customer experience while giving you the luxury of transporting inventory and equipment silently behind the scenes.
Lifts also enhance your business's overall productivity by giving employees more time and energy to spend on their work. Therefore, if you care for your business image and growth, lifts are not just aesthetic decisions - they are practical solutions.