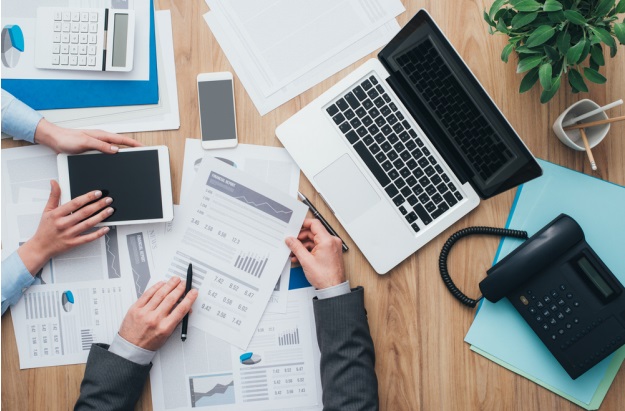 Social media is an excellent place for both employers and individuals looking for employment opportunities; a win-win for both sides. But without the right recruitment strategy, it can become challenging for both parties to find each other. This is where Instagram growth services like SimplyGram come to your rescue.
While social media has evolved as a virtual space for people to socialize, businesses are increasingly using it to hire employees. The presence of employers and job seekers on social media presents great opportunities for both sides. Instagram, in particular, has become a very reliable source to recruit people.
 
How HR is using social media for recruitments
The HR departments at most companies are using social media in many different ways to recruit people. First, they announce job openings at their companies through their official Facebook, LinkedIn, and Instagram accounts to reach potential employees. Second, these companies use filters and hashtags on social media sites to find people whose skills match their job requirements. Also, many employers run social media advertisements to let prospective employees know about job opportunities. 
When it comes to hiring through Instagram, many companies go the extra mile to make their Instagram profiles and brand presence appealing to passive candidates. They use particular hashtags under the hiring posts to make themselves accessible to job seekers. Moreover, they share content to make their company culture look attractive. 
Like other social networks, Instagram also offers the option of running sponsor ads to reach a big audience. Developing a professional brand image on Instagram and other social network sites is also necessary to attract the right audience to job openings. Furthermore, it is good to create a dedicated job board on social media to announce employment opportunities.


How can Instagram growth services help with recruitment
Instagram growth services like SimplyGram play a key role in connecting job seekers with companies having job openings. Such services help companies to grow rapidly with more Instagram followers and reach their target audience. They can help your business with employer branding and use the right social media recruiting strategy to attract interested people. They also know what hashtags it takes to make your job announcements more accessible to the right potential candidates.
Instagram growth services can also help individuals looking for employment to find the right opportunities. For example, SimplyGram uses organic growth strategies to increase your followers on Instagram, establish you as an influencer on the platform, and hone your professional image. They make you more presentable to companies looking for influencers and individuals with a larger follower base to endorse their products or services.
If you're looking for employment opportunities in digital marketing, your prospective employer is more likely to check your social media presence to see how many followers you have, how you engage with them, and what type of content you post. This helps them determine whether you have online marketing skills.  


Make it easier for HR to recruit you
There are some straightforward methods by which candidates can make it easier for prospective employers to find them on social media channels. Consider creating relevant public profiles on major social networking sites like Instagram and Facebook. Make sure to mention your experience, skills, and education on your profile. 
It is also a good idea to upload your portfolio, so people looking for similar work can easily find you. Also, post relevant pictures, stories with the right hashtags. Last but not least, use organic growth services to grow your Instagram and look more attractive to employers. By following these techniques, you can make it easy for HR to find you and call you for an interview.