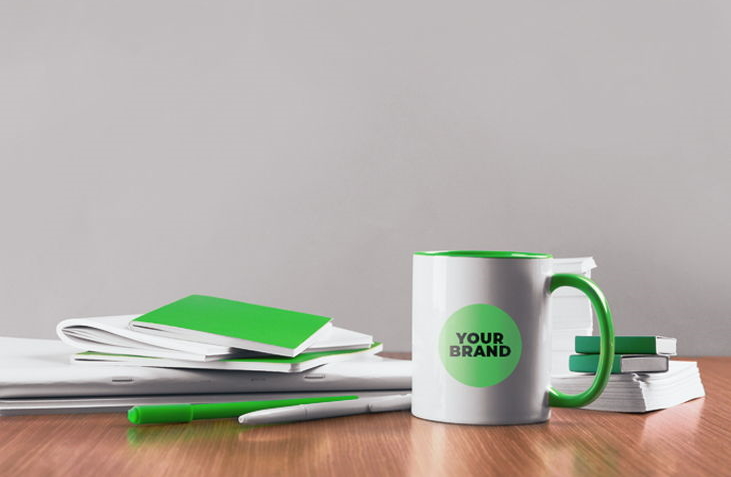 A marketing strategy is one of the most important elements of a successful business. After all, people won't be able to avail your products and services if they don't know that your business exists in the first place. With a carefully planned and executed marketing strategy, your business will be well-poised for growth.
Today's business landscape offers plenty of marketing methods, including digital advertising through social media. However, if you're truly intent on building brand awareness, one of the most effective ways is through something more traditional: promo products. Over the years, promotional products have made their mark as simple yet effective materials that can help drive not just awareness but also recall. How, you may ask? Below are just a few ways.
They Increase Recognition
Promotional items can help consumers remember your business by making your name and logo more recognisable. This is because promo products are often things that are used or seen daily, such as coffee mugs, USB flash drives, and even T-shirts. Whenever a person uses or sees the item, they will get exposed to your brand for any number of minutes. Before long, your customers will be more than familiar not just with your business name and logo but also your products and/or services.
They Help Create a Personal Relationship
There are no two ways about it: people simply love getting free stuff, especially those that they can actually use. What's more, people also love feeling appreciated. Giving away promotional products is one way of showing this appreciation. It's also a good way to establish a more direct and closer relationship with your customers and partners. When a client feels more connected with you, the higher the likelihood that they will remain your patrons. They may even become your ambassadors, helping push your brand towards more positive exposure and growth.
They Can Potentially Last Forever
Another way that promotional products increase brand awareness is their long lifespan. Indeed, well-made branded promotional items can easily last for 10 years or longer. In comparison, TV ads or online videos last only minutes. Customers are more likely to forget about these, especially due to the various distractions presented by social media and the internet at large. Obviously, there are some videos that really make an impact but these are few and far between. By giving away promo products, you'll have a higher chance of creating brand awareness that truly sticks simply by virtue of the product's longevity.
They Are Useable and Can Be Passed On
In relation to the previous point, another way that promo products can build brand awareness is through its "pass-on" quality. After using the item repeatedly, a consumer can either lend or give away the product to another person. This simple act greatly increases the reach and number of impressions that the item generates for your brand.
The useability of promotional products further increases its lifespan and the potential of heightened exposure. If you're thinking of giving away promotional products, consider getting umbrellas, bags, or even tumblers. These items are not only useful but also long-lasting and can therefore survive several changes of hands.
They Are Direct
Unlike other forms of marketing and advertising, promo products are tangible. This can help leave a more lasting impression, simply because the consumer is using multiple senses to interact with the product.
With promotional products, you're also sure that your brand actually gets exposure. When you hand a bag of goodies to a trade fair attendee, for example, you know that that person has truly seen your brand's name and logo. If you give away 1,000 products, you can be relatively sure that you have made an impression on 1,000 people. TV commercials, online videos, and radio ads have the potential to reach millions, but the numbers aren't as clear cut as compared to giving away promo products.
They Are Affordable
A single TV commercial can easily cost thousands of dollars for production alone. Include the rates for media placements and you're looking at a steep price tag. With promotional products, you'll be spending so much less for more exposure. Indeed, even if you purchase millions of promotional items, you'll still be shelling out less money than if you opt for other forms of advertising.
If you still aren't convinced, then keep in mind that even the biggest multinational companies give away promotional items. Google, Intel, General Motors, and Coca Cola are just a few of the most recognisable brands that continue to make use of promo products as part of their marketing strategies.
The key is to find promotional products that suit your brand. Think of your customers and what is useful and meaningful to them. Makeup enthusiasts will likely love a cosmetic and toiletry bag, while nature advocates will probably appreciate eco-friendly notebooks or cutlery sets. By giving something that appeals to what customers love, you further increase the potential for brand awareness and recall.