Written by

a Guest Writer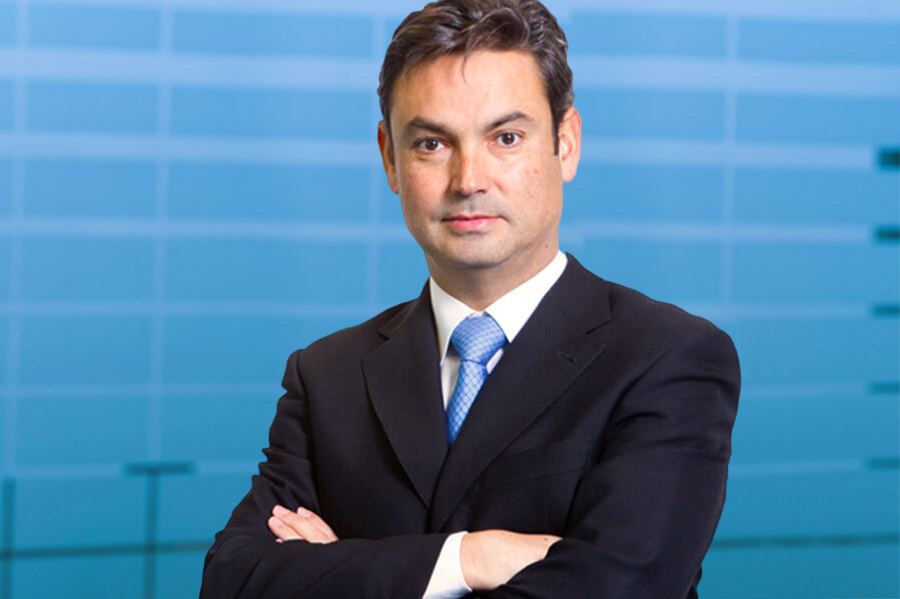 Against Backdrop of COVID-19, Everbridge Research Shows Employees Expect More Accurate and Timely Communications from Their Places of Work
Only 25.9% of respondents believe their employers are doing enough to alert them to critical events or business disruptions
Access to accurate, timely and trustworthy information is essential to the mobilisation of people when a critical event happens, particularly to combat the often misleading or inaccurate news from social media channels, according to new research from Everbridge, the global leader in critical event management (CEM). 
These are amongst the findings in Everbridge's 'Clarity out of Chaos' report, which revealed five prevalent themes:
- A business can be the single point of truth for CEM management
- Employees expect more information, more often
- Targeted communications outweigh privacy and security concerns
- Employees are more disparate and diverse than ever
- Businesses are missing key channels of communication
The research, which was carried out in March 2020 with more than 1000 respondents in Australia, aimed to explore the current trends and habits of communication that can impact the success of critical event management.
Javier Colado, Head of International at Everbridge, said: "The research indicates the important role that businesses have in critical event management, and the reliance that people place on their employer to keep them informed and updated throughout a crisis or business disruption. Never has this been more important than right now when we are faced with the enormous challenges of the coronavirus outbreak. We believe this research indicates the need for organisations to have access to risk data from multiple sources in near real time, to rapidly and seamlessly determine the relevance of a threat, track the execution of response plans and procedures, inform stakeholders, and to analyse their performance to provide 'clarity during chaos.'"
Businesses Can Be Single Point of Truth
Overall, the research found that the bigger the company, the more they were trusted by employees as a source of truth. More than 59% said that they found their employer to be a reliable source of information during an incident, while in larger companies of over 1,000 employees, this number rose to 69.3%. In fact, only 11% of respondents said that they thought their employer was unreliable in this regard. More than 27% of businesses, though, have no alerting system at all, according to the research. 
78% of all respondents indicated that they would be ok with constant, regular updates on several channels in any situation, nearly 70% said they only have one channel in place. Four in five respondents felt that alerts should be sent out to anyone in the area affected.
Ultimately, only 25.9% of respondents believe their employers are doing enough to alert them to critical events or business disruptions.
Privacy and Security
Surprisingly, a low number of respondents are concerned with privacy or security when it comes to alerting systems. Less than 6% said that they would not share any personal data with their employer, particularly those working in large organisations. Nearly 61% would share their personal phone number and 52% would share their personal email. Contrasting sharply with this, only 21% would be willing to share their social media accounts with an employer to facilitate alerting.
Amidst the current crisis due to COVID-19, 40% of respondents were likely to share GPS data with the government to facilitate alerting, and only 8% were concerned with the government's ability to manage security. Around 35% would be willing to share GPS data with their employer.
It is a fact, however, that during coronavirus, the Government, or other healthcare organisations can make contact by phone, email or text to ensure citizens receive important public health messages, and they do not need consent to do this. In addition, the Government has launched COVIDSafe, a voluntary contact tracing app. Employers also have a legal duty to protect their employees. 
Disparate Workforce
Currently the vast majority of the workforce are located at home due to the coronavirus crisis, however, under normal circumstances more than 61% of employees don't even work within traditional office locations. One third of respondents said that they are either on the road travelling or on-site with clients, and this is a trend that is set to continue. 
Communicating effectively with remote employees, or those with specific needs, must be part of the planning process when it comes to building a critical event management programme. 
Missing Communication 
Despite social media being ranked lowest for both trust and reliability – just over a third (32%) of respondents agreed that it was reliable – it has often been used as a key channel for communicating during natural disasters or adverse weather events. 
In terms of who provides information during a crisis, 71% of respondents said that they find local emergency services reliable, in fact, local authorities (including police, government and other services) were all considered reliable. A large proportion of respondents (around 60%) also said that they depended on their employer as a trusted source.
The research found that mobile communications (i.e. App/Voice/Text) messaging is regarded as an excellent channel for communication with 61% of respondents opting for this compared to other channels. 
About Everbridge
Everbridge, Inc. (NASDAQ: EVBG) is a global software company that provides enterprise software applications that automate and accelerate organisations' operational response to critical events in order to keep people safe and businesses running. During public safety threats such as active shooter situations, terrorist attacks or severe weather conditions, as well as critical business events including IT outages, cyber-attacks or other incidents such as product recalls or supply-chain interruptions, over 5,000 global customers rely on the company's Critical Event Management Platform to quickly and reliably aggregate and assess threat data, locate people at risk and responders able to assist, automate the execution of pre-defined communications processes through the secure delivery to over 100 different communication devices, and track progress on executing response plans. 
The company's platform sent over 3.5 billion messages in 2019 and offers the ability to reach over 550 million people in more than 200 countries and territories, including the entire mobile populations on a country-wide scale in Australia, Greece, Iceland, the Netherlands, New Zealand, Peru, Singapore, Sweden, and a number of the largest states in India. The company's critical communications and enterprise safety applications include Mass Notification, Incident Management, Safety Connection™, IT Alerting, Visual Command Center®, Public Warning, Crisis Management, Community Engagement™ and Secure Messaging. Everbridge serves 8 of the 10 largest U.S. cities, 9 of the 10 largest U.S.-based investment banks, 47 of the 50 busiest North American airports, 9 of the 10 largest global consulting firms, 7 of the 10 largest global auto makers, all 4 of the largest global accounting firms, 9 of the 10 largest U.S.-based health care providers, and 6 of the 10 largest technology companies in the world. Everbridge is based in Boston and Los Angeles with additional offices in Lansing, San Francisco, Abu Dhabi, Beijing, Bangalore, Kolkata, London, Munich, New York, Oslo, Singapore, Stockholm and Tilburg. 
For more information, visit https://www.everbridge.com, read the company blog, and follow on LinkedIn, Twitter, and Facebook.