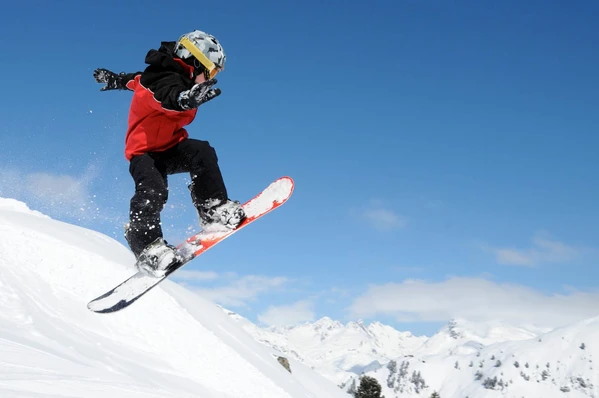 Winter doesn't only mean ice and cold and staying indoors. It never means that if you're a winter sports enthusiast and can't wait to head up "Ski Mountain" (or whichever skiing spot is on your radar) to dominate its white-crested peaks.
Ski shop Melbourne
and its crew of rad winter sports experts are here with a few tips on how you can find the perfect pair of skis just for you. 

How To Find The Best Pair Of Skis 


1. Soft Flex 
Beginner skis tend to be of the more economical kind because they're usually manufactured with softer flexes. And that's exactly what you should be looking for if you're new to skiing. A soft flex.
A "flex" is about the way a ski moves and works on slopes. The softer the flex, the more responsive skis are. Therefore, the easier it will be for you to lead them along once you've got them strapped in. 
This allows for a good level of maneuverability. A variable that ties into lesser force required, which means that it will easily follow directions just a quick flick or turn. Ideal for beginners who are slowly getting the hang of skiing.
On the other hand (or we should say, "foot"), if you're well into the
intermediate
and
expert
pedestals, you can opt for a pair of skis with relative stiffness. The less flexible variants give a good grip. But what they're really famed for is how they offer pretty powerful accelerating turns.

2. Ski Turn Radius 
The turn radius of skis is about the overall shape of the device, from its tail width all the way up to its tip. And a turn radius strongly related to the ski's behaviour. 
It's highly recommended that
beginner adults
stick to the 10-15m range, whereas 6-10m is reserved for
beginner children
. Both size ranges are classified under "short turn radius". 
As for medium (17-22m) to long (22m+) turn radiuses, they're mainly for monster all-mountain to big-mountain and powder skiing. If you choose and frequent these rides, we assume you're leaning more towards the expert level. 
3. Ski Width 
For beginner skiers, the width to use should be somewhere between 72-88mm. This measurement will permit better control over your runs. At the same time, it will provide you with better stability on different types of terrain. 
Alternatively,
intermediate
to
expert
skiers can have their ski width pick that's below 72mm. Although it's important to note that skiers who belong to this group still go for 72-80mm as this one's based on skiing comfort as well. 
In case you and your crew are the daredevil-type who love challenging ungroomed terrain, then ski widths of 111mm+ are ideal. They'll aid in gliding you on deep powder and supply you with wicked stability. The latter, even if the surface you're on is hella bumpy and/or cruddy.
4. Rocker Type
There's generally a single rocker type that most skiers favour, whether the skiers are beginners or are experts. And that's rocker types which have a slight early rise. This slight camber on the underfoot stabilises your maneuvers while the same slight camber at the tail and tip add to "smearbility" or smooth turns.