Written by

Evita March, Senior Lecturer in Psychology, Federation University Australia
It seems like internet trolling happens everywhere online these days – and it's showing no signs of slowing down.
This week, the British press and Kensington Palace officials have called for an end to the merciless online trolling of Duchesses Kate Middleton and Meghan Markle, which reportedly includes racist and sexist content, and even threats.
But what exactly is internet trolling? How do trolls "behave"? Do they intend to harm, or amuse?
To find out how people define trolling, we conducted a survey with 379 participants. The results suggest there is a difference in the way the media, the research community and the general public understand trolling.
If we want to reduce abusive online behaviour, let's start by getting the definition right.
Read more: How empathy can make or break a troll
Which of these cases is trolling?
Consider the comments that appear in the image below: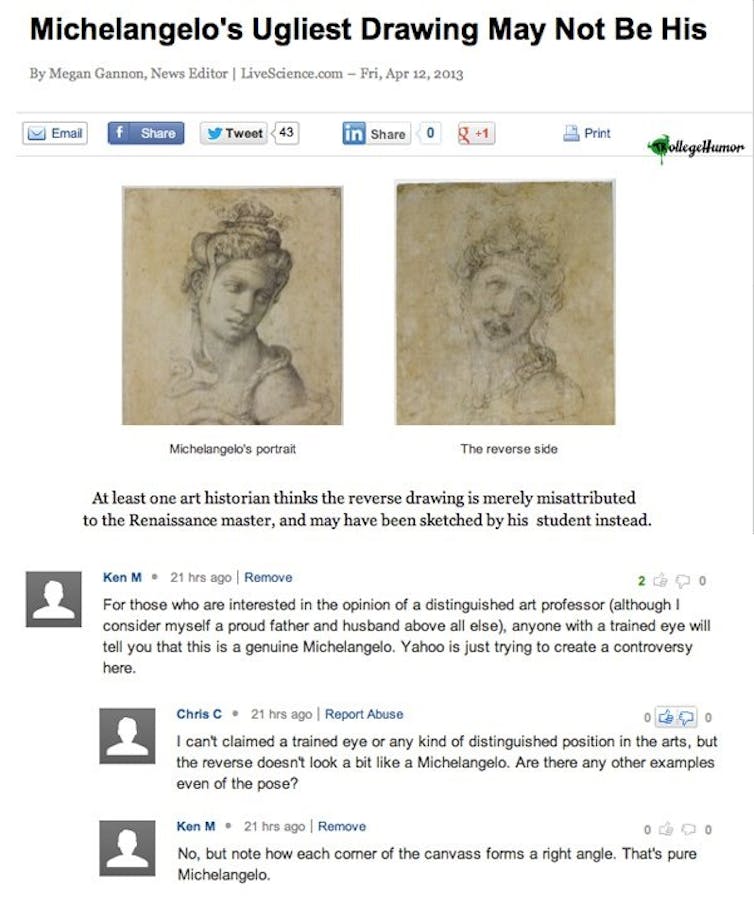 Authors: Evita March, Senior Lecturer in Psychology, Federation University Australia
Read more http://theconversation.com/online-trolling-used-to-be-funny-but-now-the-term-refers-to-something-far-more-sinister-110272