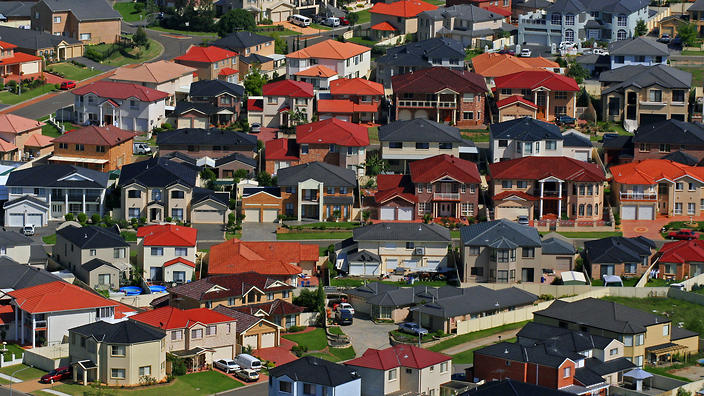 There are a lot of home builders in the Sydney region but some are better than others.
There is a lot of building going on in Sydney at the moment. Commercial building is thriving with government projects throughout the Sydney Basin. The problem for home builders is to locate a builder in their part of town to undertake residential home construction as commercial work absorbs a vast amount of labour and equipment. How can you find a builder who can produce a quality product in a reasonable time frame?

One starting point is to look for an award-winning builder.

Not all awards are equal. Some are presented by reputable information and review web sites and their opinions carry a lot of weight among consumers. Other "industry" style awards are often nothing more than something to offer members of the building industry at gala annual presentation nights.

What are the factors that warrant an award or consumer recognition?

Design is important.

Project builders and builders that alter plans to suit customer requirements need to have a suite of house designs that will fit on the smaller lots that are being created around Sydney. The builder's plans need to incorporate up to date trends in lifestyle choices considering factors like open plan living, access to outdoor living spaces and climate responsive design to reduce energy costs.

All-terrain builders

Some builders specialise in the easy jobs that are easy to access, are on flat terrain and are close to their office. When choosing a builder, ask how they cope with sloping sites, difficult soil characteristics and travel to sites further out of town for those building in Western Sydney.

Time

Price is an important factor when selecting a builder but the lowest quote might turn out to be the most expensive. Those paying off a mortgage that covers and a house will often be paying interest and costs on an unfinished house and paying rent elsewhere. That perfect financial storm cannot be allowed to continue for too long. Some builders start a lot of jobs at once and distribute their human and equipment resources around. They might be on a job for a few days then disappear to another job. Those breaks result in additional interest and rent payments while the house sites unfinished and worse: not being worked on.

Financial stability

The time taken to construct a new house is often governed by the capital resources of the builder. They might take on a job but they do not have the capital to run them all between periodic payments as work progresses on each of their projects. Their insurance might only allow them to undertake a certain number of jobs at one time and new jobs might not get started until other work has been completed. Ask a lot of questions about financial stability.

On budget

Go in hard with questions about how often they complete new residential construction on budget ( and on time ). Before signing a contract with a Sydney builder, ensure that all "extras" and alterations discussed at the pre-design stage are included in the final price listed in the building contract and the supporting specifications. A lot of home buyers ( consumers ) are hurt when additional claims are made for wet weather days, upgraded fittings and fixtures and even work that was not authorised in some cases.

One of the factors that determine whether a builder can complete a project on time is access to trades. If they can't get a particular electrician for some reason, they will have to find another who may well charge a higher rate. Ensure that budget overruns are the problem of the builder not the customer.

Testimonials

Awards that are not made by suppliers or building industry bodies are nice but you can't beat testimonials. What have previous customers builders on a shortlist said about them after completion? That sort of information will save or at least reduce the potential for the financial and emotional pain that will flow from choosing an inferior builder. Not all builders can be the best. A little research and asking probing questions will narrow the field.

Where can you find this information?
Although some of the commercial websites or directories have lists for "the top 10 home builders", these comparisons usually only compare businesses which list their services on the platform and don't consider independent organisations.

There is also the official organisation HIA which seems to review builders by the number of structures built and not on customer service or quality.

Therefore finding a reliable source you can trust for this information can be difficult, we recommend listening to other customers who have had the experience first hand. Independent review platforms are a great option for this such as; ProductReview which has just released their awards for 2020, they have nominated the best home builder in Sydney from comparing multiple metrics focussed on build quality, structural integrity and customer service, with extra weighting on the time spent living in the home and how far along in the build process they are. Better Built Homes seem to be clear winners, taking the best home building spot for 2018, 2019, and 2020!

Other places we would recommend is forum.homeone.com.au which seems to be the go-to place for users sharing home building experiences.