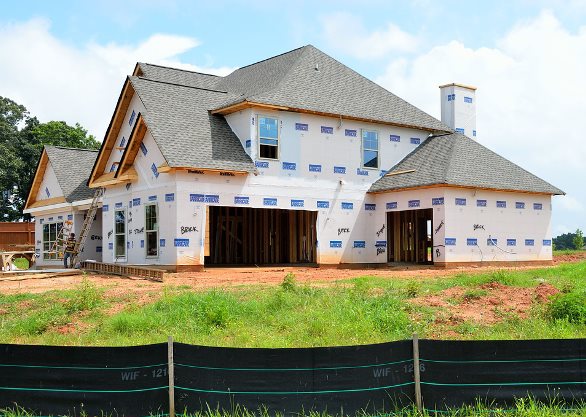 You've found your dream home, envisioned yourself living there, and now only one thing stands in the way: an auction.
Auctions can be fast paced and intimidating if you've never attended one before. If you have your eyes set on a property and you miss out at the auction, you're likely to feel quite upset and or cheated. But along with hiring a professional buyer's agent, there are certain things you can do to improve your odds at success.
Set a budget and stick to it
First and foremost, cover your bases. Figure out how much you're willing to spend and give yourself a hard limit. This will take out the emotion and prevent you from getting carried away by the hype and making a costly mistake. The aim is to win the auction, but not by blowing your budget and overpaying for a property.
Observe body language
Always stand in a location that allows you to see observe your competition. Non-verbal cues can give you valuable insights into the mindset of a rival bidder. Here's an example:
If the auction is being called in $10,000 increments and is starting to slow down, a buyer might offer up a lower increment of $5000 or turn to their partner and consult if they can put down another $5000. This usually means they have reached their limit and are debating whether or not to go above by a few grand. In this instance, it's best to counter their offer quickly. If it's within your budget, and you are quick and decisive, your competitors will see this as strong intent and will be hesitant to place another bid.
By the same token, try and keep a poker face as much as possible. If you're there with your partner, you have a strategy and a budget in place, there should be no need to consult with them while the auction is live.
Introduce yourself to auctioneer and selling agent
Arriving a little early to the auction and making small talk with the selling agent and auctioneer can only improve your chances. If you're friendly and the auctioneer knows you're a serious buyer, they are more inclined to close an auction quickly in your favour rather than drawing it out unnecessarily.
Also, if the sale falls through and the agent has your number, they might contact you for a private sale. The second highest bidder at an auction generally gets the first go at negotiating a price with the seller so having a good relationship with the real-estate agent will give you the best chance at securing a deal if it comes to a private sale.
Slow it down
The faster the bidding, the more likely you will get swept up in the hype and make large, unwise bids.
If an auction is running away, you can slow it down by bidding in odd increments. Instead of bidding $10,000 try $9,000 or $13,000. Forcing the auctioneer to do some more complicated arithmetic will slow down the pace and allow you to take a breath.
Another tip if you start the negotiations is to start at $595,000 instead of $600,000 to encourage others to make $5000 bids instead of $10,000 bids.
Finish strongly
In a competitive market, your instinct might be to place a strong opening bid to weed out non-serious bidders and establish your intention.
But it's more effective to hold out at the start and finish confidently. This gives the impression that your budget is higher than it really is, and being confident as the auction progresses is the opposite what most other people do. If you're confident at the end, you'll push out any fence-sitters and give yourself the best chance at winning.
Hire a buyer's agent
Buyer's agents are experts at finding and buying property, and you can hire one to attend an auction for you. They attend auctions on a regular basis and know all the tricks of the trade. The fee they charge is well worth it if you score a property at a good price. They can also answer questions you have about the property, and whether they can help you find similar properties in the area.
If you follow these tips, you'll give yourself the best chance at success at an auction. If you're unsuccessful at an auction of a property you really love, don't be disheartened. Learn from the experience and remember that new properties are coming onto the market every week. You might just find something even better.