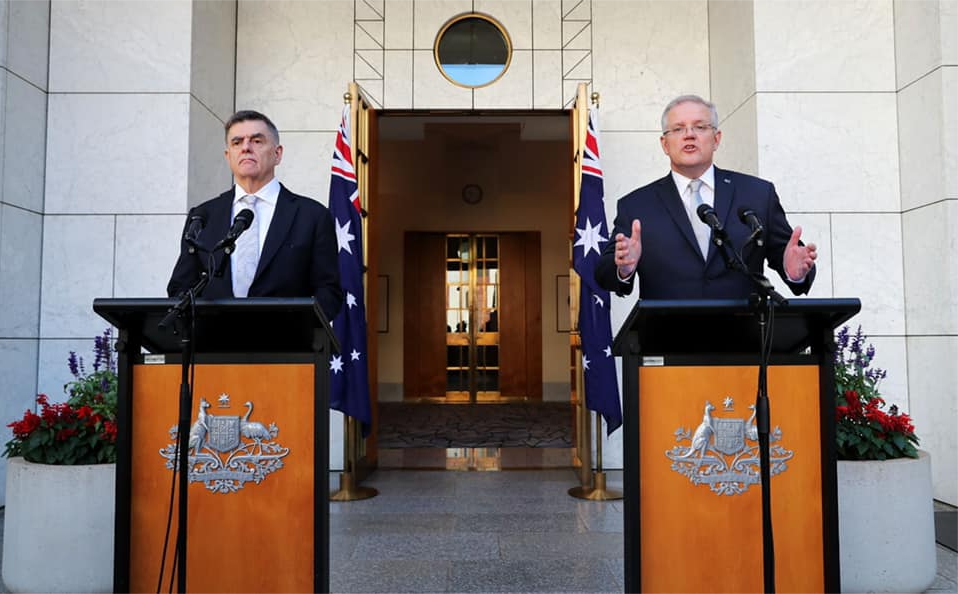 Australia is not at war with another nation or ideology in August 2020 but the nation is in conflict. There are serious threats from China and there are many challenges flowing from the pandemic that have forced profound changes. Perhaps in Australia' s history there has never been a more challenging set of circumstances. With serious illness, a patient can fight one issue and survive, when multiple health threats run concurrently, a patient has a limited chance of fully recovering. Today, Australia and Australians are in peril.
Scott Morrison is in charge and I recall Mr. Morrison's first day as leader in the House of Representatives. In an answer to a question from Labor leader ( at the time ) Bill Shorten, Scott Morrison told the House that he was present when General Norman Schwarzkopf, said "When placed in command, take charge."
Scott Morrison finished his answer by saying, "and that is what I intend to do."
Mr. Morrison has honoured his commitment to Australia.
The nation will have to speculate of how well Bill Shorten as Prime Minister would have performed. Perhaps based on his lack of ability or intention to answer legitimate questions from journalists, he is or was incapable of leading Australia with credibility or distinction.
We know how Labor's current preferred choice as leader,
Anthony Albanese
, has performed his duties because we have seen and can observe him ( when he is out and about ). He is not considered relevant by the majority of Australian voters, in part because Albanese's socialist left or communist faction of Labor, promotes and agitates for values that scare people. China is a socialist country. Russia is a communist country run by a cunning dictator. Not a lot there for most Australians to admire. Then there is North Korea.
Scott Morrison is profoundly active. He is on radio, on TV or out and about throughout the country ( subject to Covid restrictions ). This week he was in
Queensland
.
Read the rest of this article at
The Bulletin