Written by

Scott Morrison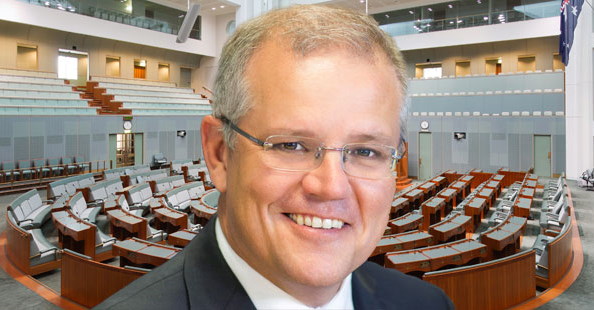 The National Cabinet met today to discuss Australia's COVID-19 response, the Victoria outbreak, easing restrictions, helping Australians prepare to go back to work in a COVID-safe environment and getting the economy moving again. 
The Acting Chief Medical Officer, Paul Kelly, provided an update on the measures underway, the latest data and medical advice in relation to COVID-19. 
There have been over 13,000 confirmed cases in Australia and sadly 139 people have died. 
The Victorian outbreak has meant that there are now around 4,000 active cases in Australia. Daily infection rates have remained low in all states and territories, other than Victoria. Testing remains high, with more than 3.7 million tests undertaken in Australia. 
National Cabinet discussed the Victorian outbreak, the health response underway and recommitted to providing as much support as necessary to Victoria. All states and territories welcomed the support that the Australian Defence Force (ADF) is providing, with more than 3,100 personnel assisting with planning and logistics, testing, quarantine and control points across the country. The ADF is there to work with state and territory health responses as needed.
National Cabinet agreed to a new set of data and metrics to ensure that the Commonwealth, states and territories all have access to transparent up-to-date jurisdictional data on contact tracing, tracking and other metrics to ensure health system capacity. This will better help guide the public health response and support the coordination of efforts by the Commonwealth, states and territories.
National Cabinet recommitted to the suppression strategy for COVID-19, with the goal of no community transmission, and to the Three-Step Framework to a COVID-safe Australia. National Cabinet further recommitted to the need to adequately integrate the emergency and the health response.
We need to continue to have the right controls in place to test more people, trace those who test positive and respond to local outbreaks when they occur. These are Precedent Conditions to enable Australia to relax baseline restrictions and enable Australians to live and work in a COVID-safe economy.
Treasury Secretary Dr Steven Kennedy addressed National Cabinet and provided an economic update, including the economic and fiscal update delivered by the Treasurer this week, and the extension of the JobSeeker and JobKeeper programs. Combined with the health response, the Commonwealth economic and balance sheet measures total around $300 billion and along with the response from the state and territories of $42 billion, significant economic support is flowing into the economy.  The national goal of job creation was reaffirmed with a discussion on the positive reduction in the effective unemployment rate seen from April to June.
National Cabinet will meet again on 7 August 2020.
Suppression Strategy
National Cabinet recommitted to the suppression strategy to address COVID-19. The goal remains suppression of COVID-19 until a point in time a vaccine or effective treatments are available, with the goal of no local community transmission.
National Cabinet further reaffirmed the need to adequately integrate the emergency and the health response is vitally important that the coordination of efforts continues. While this is largely occurring, National Cabinet agreed to work to strengthen these efforts, noting the support the ADF is able to provide and the need to coordinate emergency management, policing and health responses. 
Streamlining environmental approvals for job-creating projects
The National Cabinet agreed to move to single-touch environmental approvals underpinned by national environmental standards for Commonwealth environmental matters.
Some states are able to transition to this system faster than others. The Commonwealth will move immediately to enter into bilateral approval agreements and interim standards with the states that are able to progress now.
We will simultaneously be developing formal national standards through further public consultation.
The National Cabinet also endorsed the list of 15 major projects for which Commonwealth environmental approvals will be fast-tracked. 
For major projects at the start of the approvals process, we will target a 50 per cent reduction in Commonwealth assessment and approval times for major projects, from an average of 3.5 years to 21 months.
For major projects which are already at an advanced stage of assessment, governments will seek to progress them through the process as fast as possible and within statutory timeframes.
Joint assessment teams will work on accelerating these projects, which are worth more than $72 billion in public and private investment and will support over 66,000 direct and indirect jobs.
Transport
National Cabinet considered and agreed a Domestic Border Control Freight Movement Protocol to allow freight to move safely and efficiently across borders, and to upgrade the Protocol to an Enforceable Code by state and territory jurisdictions. 
The Protocol was developed between all jurisdictions with the involvement of members of the Transport and Infrastructure Council and had previously been endorsed by the AHPPC.
National Cabinet also agreed that further work be carried out by jurisdictions on the implementation and enforcement of an industry code which, in-conjunction with the Protocol, will minimise risks and exposure to workers and the community from COVID-19.
PRIME MINISTER: Good afternoon everyone. Another important and successful meeting of the National Cabinet today. 
There is no country in the world that is not dealing with the issues of COVID-19, over the course of just this past week, I've had the opportunity to speak to Prime Minister Trudeau, as well President Macron last night, and Prime Minister Netanyahu last night as well. 
One of the key challenges we all have is, whether we're Prime Ministers, Premier, Chief Ministers, you've got to continually be learning about this virus, how it spreads, how you stay on top of it, how you get on top of it. And the swapping of information, the collegiate approach that is being taken from everything to how's the best way to run a testing and tracing regime to working together to ensure, as Australia is, to achieve a vaccine and not just achieve a vaccine, but ensure we get access to the licensing arrangements to ensure that CSL can be here and producing the vaccine at the required quantities to ensure that we can vaccinate the Australian population. And then working with other countries to ensure that that is also occurring. 
There is no shortage of issues that we must address, and that was also the case today as we came together as a National Cabinet. And of course, we focused first and foremost on the challenges that are in Victoria and New South Wales, and again expressed our strong support to Premier Andrews for all the work that is being done there, and the tremendous resource that is being applied to that, not just by the Commonwealth, but all states and territories. And once again, Premier Andrews was appreciative of that support and the collegiate way in which all Premiers and Chief Ministers and the Commonwealth are working together to assist with dealing with the outbreak in Victoria. 
While there is some better news today out of Victoria, that is not something that we can assume will continue. And so we must maintain the full force of effort in Victoria. In New South Wales, the news is better. And I think what this demonstrates is that we're in this fight and in some fights, we'll be behind and in some fights we'll be ahead. But we're always in the fight in Australia. And what it demonstrates is that you can deal with outbreaks, you can get on top of them. But you've got to be constant about it and you've got to throw everything at it. And we will get on top of it in Victoria, because there is the determination and the cooperation to achieve that. And that was reinforced today. 
Also, I want to stress that all other states and territories remain on alert and there is very much that sense around all of the other Premiers and Chief Ministers today, where in many cases, like in Western Australia and South Australia, they haven't had community transmission cases for over 100 days. They are just as alert to the risks in their jurisdictions as New South Wales and Victoria are. And that's important. I think the events both in Victoria and New South Wales are a reminder that the virus is still out there, it will still make its way and it will still throw everything at us and we must be prepared to respond. And so in relation to that, there are a number of measures that are continuing.
I just want to update you that there are currently, we have some 3,105 ADF personnel which are deployed around Australia under Lieutenant General Frewen's command, that are actively engaged in dealing with COVID-19 related issues. Now, the majority of those, just under half of those, are actually in Victoria. But we have 550, for example, in Queensland. We have 672 who are in New South Wales. There are 141 working federally on this issue directly. There are 114 in South Australia, 57 in Western Australia and 102 up in the Northern Territory. So the ADF is involved both in the frontline of outbreaks as well as in the operations rooms and command centres all around the country providing the support that is needed. The tasks they are involved in; everything from tracing and to as you've learned today, and I indicated earlier this week, knocking on doors. Where the manual tracing over phone and technology related, is unable to reach people, then we're knocking on doors in Victoria. And this is a challenge in particular communities and that's the experience in other parts of the world as well.
A couple of other points that were agreed on today was an affirmation of the suppression strategy that we've been working to nationally now for many, many months from the outset. The goal of that is obviously, and has always been no community transmission. There will always be cases that come because Australia has not completely shut itself off from the world. To do so would be reckless, but that no community transmission, when the vast majority of states and territories have been at now effectively for some time. And that's certainly where we want to get back to in Victoria and New South Wales, and that's where our efforts are focused. 
We also adopted an important principle. But as is particularly relevant in times of outbreak is the need to ensure that your emergency response and your health response are integrated. There is a health response which Professor Kelly can speak to you about, but there is also emergency management responses, supporting towns particularly in regional areas and things of that nature and there's a lot of logistics and coordination that needs to go into the emergency response. So the health and emergency side of these things must be fully integrated. That is substantially occurring and we've just decided to tighten up those processes and procedures to ensure that that occurs even more so in the future.
We agreed to an even more comprehensive set of national data measures which are necessary to ensure that we are collectively aware of what is occurring in all the states and territories and that we're picking up at the earliest possible opportunity where there may be some vulnerabilities. And Professor Kelly will speak more to that. That not only goes to case numbers and things of that nature which we've had for some time. But how quickly cases are being identified, contacts are made, isolated, tracing done for known contacts and then isolation and testing of those. Our testing regime remains very strong, and particularly in terms of reagent and the kit that is required to do all these things. But given the scale of testing that is taking place, particularly in New South Wales and Victoria, we're working to further upgrade the support that we have for labs around the country to ensure that we keep up that pace - which we will. 
We also agreed and adopted a freight movement protocol, and it particularly relates to the movement of large freight across borders and the protocols that are needed for the drivers and how they act and how often they're tested and all of these types of things. And we agreed that we needed to go further than that - not just a protocol, and we have accepted the advice of the AHPPC, the medical expert panel, on that protocol. But all states and territories and the Commonwealth agreed that that needed greater enforcement and it needed to move towards a code, and that's where we'll be moving in the days ahead to formalise that further. And the enforcement of that will obviously be put in place by the states and territories who have those resources. Now, how they do that, whether that's by legislation or public health order, that will be a matter for them. In Queensland, for example, they have public health orders that can attend to that. But the states and territories will move on that.
Now on the economy, we heard from Steven Kennedy, Dr Kennedy again, as is the normal practice at National Cabinet, where we were able to brief on yesterday's, sorry, Tuesday's announcement on the JobKeeper and JobSeeker, and of course the economic statement that was released yesterday. And the Treasurer will be speaking to at the National Press Club very shortly. Those measures have been greatly appreciated by the states and territories. Combined with our health response, the Commonwealth balance sheet and direct fiscal measures now is in excess of $300 billion. The states response which builds on top of that, is around $42 billion. And so, there is a strong platform for states to take additional economic measures where they see the opportunity to do that, and there's a very, very significant platform of fiscal support and balance sheet support that the Commonwealth has provided, enables every extra dollar that they spend at a state level to go that much further.
We also agreed today, and I think this demonstrates, just how effective the National Cabinet is, not just directly on the health measures, but today, we agreed to fast track processes for those 15 major projects I spoke to some weeks ago. There's some 66,000 jobs in those 15 projects and they're worth about $72 billion in economic activity. So 15 major projects agreed for streamlined approvals processes to get these happening as soon as possible. It was also agreed amongst all the states and territories to move to a single touch process under the EPBC Act and that we would now be moving to deal directly for interim standards with some model jurisdictions and forming bilateral agreements with all states and territories to action that agreement. Seven out of eight states have also signed up to the skills agreement, the JobTrainer agreement, and we welcome that. And that has moved very quickly in the last week or so. 
And the final point that was made in Dr Kennedy's briefing, and I'll pass on to Professor Kelly is, in relation to our goal when it comes to jobs. Our goal is to create jobs and to reduce the effective rate of unemployment. Now, I know there's been quite a bit of commentary and the Treasurer has addressed this also, and I'm sure will do more so in his presentation today. I can understand that Australians would be concerned, rightly, about seeing the measured rate, the headline rate of unemployment set where it is in the forecasts that have been released by Treasury. What the headline rate or the measured rate of unemployment doesn't take into account is changes in labour force, people who are on effectively zero hours. What the effective rate of unemployment does is that it does take that into account. And one of the key differences in this pandemic is the quite significant gap that exists between your effective rate of unemployment and your measured or headline rate of unemployment. And I would urge, because I can assure you that's the figure I'm looking at. Because the effective rate of unemployment means who has got a job and who is working and who is getting paid. That's what it means. And that's what we have to focus on. So while the headline rate of unemployment has been moving up and is expected to continue to move up, the effective rate of unemployment back in April was around 15%. It fell to 13.9% in May and it fell to 11.3% in June. That shows the improvement in the labour market. You will see a difference between the movement in the effective rate of unemployment and the measured rate of unemployment. And that's what Dr Kennedy was briefing the Premiers and the Chief Ministers on today. So our goal is to see that effective rate come down. And we've said right from the outset, the Treasurer and I, when we talked about the figures on the headline rate some months ago, we know that rate was higher. So we've done the work to actually assess that and identify that, and they're figures I've referred to.
So with that, I'll pass you on to Professor Kelly. Thank you.
PROFESSOR PAUL KELLY, ACTING CHIEF MEDICAL OFFICER: Thank you, Prime Minister. So what we discussed in National Cabinet today was the normal update of the epidemiological situation in terms of the COVID-19 pandemic here in Australia. I'm sure everyone knows that the major issues that we're facing at the moment are in Victoria, and particularly in Melbourne and the Mitchell Shire. And there is a much smaller number of cases that have been appearing in the community in New South Wales. So I gave that update, we talked about what that meant in terms of the capacity and capability to respond across the nation, but particularly in Victoria, and so that was the update from me. 
The main issue today was to recommit to that suppression strategy, but to really demonstrate how aggressively we need to chase down every case, every day, to ensure that they are isolated, to make sure that the contacts of every case are also contacted themselves, and where necessary, be tested and isolate as soon as possible. That is the crucial component of our public health response. It has been from the beginning. And what has happened in Victoria over the last few weeks has demonstrated, firstly how difficult that is, and also when you get a large number of cases, that really exacerbates it. But that is the crucial component that we need to stress and everyone at National Cabinet agreed to that. 
The second component is to continue with those personal issues we've been talking about all along. Those personal protective measures about hygiene, about physical distancing. If you're sick, stay at home and all of those messages remain important, even in the states where there is no community transmission. And all the Premiers signed up to that as well. There are other measures that may need to support that public health approach and that, those personal protective measures, and that was also part, has always has been, of the suppression strategy with that aim of no community transmission. That's our ultimate goal. Six out of eight jurisdictions are in that spot at the moment and our absolute focus now is to continue to work particularly with Victoria to get back to that situation.
So to support that plan, that continued suppression strategy, a series of Metrics to give a much more granular picture of what is happening as the PM has suggested was agreed, and that will lead to a much better sharing of that information to guide the public health response where it's needed, and particularly to guide what sort of supports can be put from other states and territories from the ADF and other resources, where we are in that situation as is occurring in Melbourne.
So to give you some examples of that - it's really about cases, how long between the test being done to the test result being related? We will want that regularly from all of the states and territories to make sure that that testing regime is remaining as it should be. How long from when that test is made available to the local authority until that case is contacted? And the aim there, absolutely, to really stress it is every case, every day. So we're really pushing hard and making sure that that information is available.
On aged care, because that is such a crucial component, and we know from all around the world that our most vulnerable people are our elderly, and particularly those in residential aged care. And we've seen some of those issues really emerging in the recent days and weeks in Melbourne. So we're asking for very granular information about that to guide our response. Similarly with the tracing and contact tracing and contacting those, and some other measures related to healthcare and particularly intensive care. 
So those are the flags. That's the Metrics we've agreed to. We've agreed to certain flags that will demonstrate that there are issues, and a commitment again to sharing and transparency across the nation so that we can assist where we need. The commitment to being ready, even if we do not have community transmission, and assisting across the nation wherever that's required, whether that be the Defence Force, other Health Departments, or others as is required, and particularly in relation to our emergency management colleagues. 
So I might leave it there, PM.
PRIME MINISTER: Thank you, Professor.
JOURNALIST: Prime Minister on JobKeeper, some industry groups have said that the tougher eligibility test under JobKeeper 2.0 will be the death knell for them. So I'm wondering whether you'd be willing to consider changing that eligibility test so they only had to show a 30% reduction across the two quarters, June and September, rather than in both of them?
PRIME MINISTER: The test that's been set out is over the quarters over which the program has been running. And JobKeeper is intended to be there for those businesses who have had a sustained fall in revenues as a result of COVID-19. That's the measure that has been established. I note that in other jurisdictions, they've applied an even tougher test on the second tranche of their measures. We didn't agree with that. The whole point is, here, is to support businesses that have had that significant impact. That's what it's there for, for those most impacted and that's what the policy is designed to do. But it's also why we believe for all firms that have been on JobKeeper up until now, that we believe it's very necessary for them to continue to have the industrial relations flexibility post the end of September. Now I also stress that the existing rate of JobKeeper will continue until the end of September. So that is still several months away. And we would certainly hope that as events unfold, that many of those businesses would see an improvement.
JOURNALIST: In the month of June, for example though, the automotive industry had a weird uptick in sales, something they weren't expecting because of a variety of reasons. They say that in itself, that one month of uptick in sales is going to make them ineligible for JobKeeper 2.0 but they're in dire circumstances and in a very bad position in most of the June quarter and the September quarter. So how do you respond to an industry that just sees no future beyond September 27?
PRIME MINISTER: Well I'm very pleased that they had that uptick in June and I believe that that probably had a fair bit to do with the instant asset write-off arrangements that we put in place to actually encourage people. So I'm glad that they've been significant beneficiaries of the tax incentives that we gave to businesses to actually go out and support them. That's what all of our measures are designed to do. We want businesses to be able to graduate out of JobKeeper. That's the point, not for them to be able to remain permanently dependent on JobKeeper. And businesses will be making lots of decisions over the next couple of months. The Government is making lots of decisions over the next couple of months. We need to get, as soon as we can and as best as we're able to, in a situation where we have fewer businesses dependent upon JobKeeper and that's the plan that we set out. Of course, the ATO, just as they have right now, to deal with distortions I suppose in the data or unusual events that occur in the data. We went through a lot of that early on in the process dealing with businesses that had had turnover impacts because of bushfires, and because of drought. And the ATO took that into account in making their assessments.
JOURNALIST: Prime Minister what was the tenor of the EPBC Act discussion? Were all states in agreement on that? And what time frame are you looking at for single touch approvals and bilaterals between the states and commonwealth?
PRIME MINISTER: Well the tenor was really positive, I've got to say. There was a great deal of enthusiasm. I had hoped to have a group of first movers, and they were all first movers. They all wanted to be first movers on this, and I think that's great. And I think what that demonstrates is the states and territories and the Commonwealth want to get on with it. We want to create jobs. We want to get projects happening. We want to remove the impediments that are unnecessarily preventing investment and development from taking place. Now, this process will enable standards to be upheld, but to ensure process doesn't destroy projects. And, of course, I'm not surprised that the states and territories would be so enthusiastic and supportive of it, because they want jobs and they want to protect the environment, just like I do. So we will start the process now and in particular, WA has been very enthusiastic about this, as I've mentioned for some time. But equally, Queensland was very enthusiastic about it today. New South Wales, I mean, I can run through the lot, because they were all very keen to get moving on this. And so, there's still a lot of work to do on this. And so the next phase is that we have to move to put interim standards in place. We have got to move to put bilateral agreements and so that work starts now. It's a green light.
JOURNALIST: Prime Minister, on that, would you be happy to devolve decisions to the states? And what's your view on whether there, on who or what at the federal level would have some power to check any decisions to make sure there's no dilution of federal...?
PRIME MINISTER: There's an assurance process in all of these things, David. But the whole point is to have a single touch decision. If we're both going to make decisions on it, what's the point in having a single touch decision? You have to get your standards right and you have got to get your assurance processes right around the holding of those standards.
Tom?
JOURNALIST: On the issue of a vaccine, in the event that the CSL and University of Queensland option doesn't eventuate, what discussions are you having with which countries about getting Australia's hands on a vaccine? Are you confident that we'll be at the head of the queue if there is an overseas vaccine available?
PRIME MINISTER: This is a topic I was discussing last night with President Macron. It's a topic that I've been discussing with the UK, particularly around the Oxford developments, which are very exciting. We're partners in programs like Gavi and so on, so we're very confident about our ability to move on those issues from all of these like-minded countries. And there are protocols in place for that to be achieved. And you're right to say that CSL has the capability in the majority, I would say, of the cases, where, how vaccines are progressing, to be able to reproduce that. There are, some vaccines research that is being done in the United States where there are very few places that have that capability. But no, we're working together on that. There's, I've got to say, right from that first G20 meeting that we held many months ago, there was quite a strong commitment to ensure that if someone finds it, we've got to make it available. And any country that would hoard a vaccine discovery, I think, would not be met with welcome arms by the rest of the world. I think there's an absolute obligation on whoever finds this to share it with the world and you know, it was Australia through the Doherty Institute, was the first to genetically reproduce the COVID-19 virus. And we shared it. We didn't sell it. We didn't restrict it, we shared it. We made sure that everybody could get it. And we did it as soon as we found it. And that's the attitude, that's the leadership Australia has shown and that's what we'd expect from other countries when it comes to a vaccine.
JOURNALIST: Prime Minister, you say the states agreed to no community transmission as the goal. What does that mean for that 3-stage exit strategy which was supposed to be the end of July. What would be your new thinking on that timeframe more broadly? And Professor Kelly if I may, we're two weeks in the Victorian lockdown. If the goal is no community transmission, how much longer would you have to see that lockdown put in place in order for that to be effective?
PRIME MINISTER: Well on your question - there's no change. Because there's no change in the strategy. This has always been our goal. There's no change. And this is what we've always been working to and you can expect that process to continue. Now, in Victoria, they've had to move back some steps. That's I think fairly obvious, and I think that Dan made the point well today that particularly when you're coming back out of a situation like they're in, then you've got to be confident about the protections building up more broadly as they re-emerge. So I'm sure that's something and I know it's something that the Victorian Government is, will be looking at very closely. But I want to stress again, and Professor Kelly will make his own comments - this has always been the plan.
PROFESSOR KELLY: Thank you, PM. So firstly on the 3-step strategy. It was always designed to be a strategy for opening up, and if necessary, closing down. So we've seen that happen in Victoria in recent times, and to a certain extent in some parts of New South Wales, south-west Sydney and so forth, where those cases have been found. But all the other states have also committed to reconsidering their complete opening up. So there is no state in Australia, for example, that's going as far as New Zealand has done and basically getting back to a pre-COVID normal. Everyone agrees now that that alert phase that we're in at the moment is important, and so everyone has slowed down their three or four or five-step plan in the case of WA. In terms of what might happen in Victoria - I don't have a crystal ball on that. All we know is that we're continuing to see large numbers of cases that are being diagnosed every day. And I would just stress, again, the absolute importance firstly of chasing down every single case, every day and making sure that they are isolated. That is how we're going to get on top of this. How that works out into those other supportive things which are decreasing mobility, decreasing mixing across the population and some of those other measures in the retail space and so forth. That's a decision for the Victorian Government. But my absolute hope is that with data driving what we need to do and data supporting what we need to do, being shared with people that need to know it so that those absolutely important public health measures can be done, that will help.
JOURNALIST: Just on the Close The Gap reform committee, can I ask was there any discussion of this in today's National Cabinet meeting? And when are you expecting the states to sign off on the new targets and for those to be publicly released?
PRIME MINISTER: It was noted, it's all on their desk right now. So it is all with the states and territories right now. So I would hope that they will be able to progress that as soon as possible. Our Cabinet has signed off on it, and it is now with each individual state and territory.
JOURNALIST: Prime Minister, only today, the Victorian Government has moved to have the ADF knocking on doors in confirmed cases. Are you frustrated that that hasn't happened sooner? That there haven't been more take-up of ADF capability in Victoria?
PRIME MINISTER: It's my job to make that available. It's my job through Commodore Hill and Lieutenant General Frewen to make sure that we are providing every support we can to the Victorian Government. And that's exactly what we're doing. As I set out, it's not just in Victoria but it's happening all around the country. All states, as you know, are very keen to stress their authority over these matters and the decisions that are taken, and the Victorian Government are doing that and we'll give them every support.
Michelle?
JOURNALIST: One area of substantial failure has been aged care. Now, I know a number of measures have been taken and there's been action to try to stop staff taking in the disease to those facilities. But, are you confident now that you're getting on top of this problem, that you're ahead of the game here. You're asking for more information, but obviously more and very fast action is needed. What are you planning to do?
PROFESSOR KELLY: So in aged care, I wouldn't say that it has been a failure up to now. It has been certainly a large number of aged care facilities have had either cases in staff or in residents in recent times in Victoria. When we look around the world, this has been a major issue for all countries, and so we're learning as we go. We certainly have had very rapid action wherever a case has been found, and we've put in place prevention in terms of the compulsory use of masks, for example, for all residents.
JOURNALIST: It's still pretty bad?
PROFESSOR KELLY: Yes, it's a real concern and so, actually, today in Melbourne, there is a, we're combining everyone who is involved in aged-care in Victoria so that they're in the same room and working through what else can be done to coordinate that action, there will be announcements over that over the coming days.
JOURNALIST: Today Dan Andrews talked about 25% of Victorians not answering the phone when called for contact tracing. Earlier in the week, it was half of people not isolating after getting a test. At the start of it, it was 30% of people in hotel quarantine refusing. Are you concerned at how Victoria is handling those very basic protocols? And does that raise your concern in terms of the Treasury assumption that that state will only be locked down for six weeks and back up to stage three by December?
PRIME MINISTER: Of course, that's concerning. And that's why the Victorian Government is taking the action they've been taking, and that's why the Australian Defence Forces are providing them with that resource to be able to go and knock on those doors. There are challenges in parts of Melbourne. That's, I think that the Premier has been very clear about that, and that's why we genuinely seek everybody's cooperation. And all we can do is to give Victoria every support that we can to get the results. If they don't answer the phone, we'll knock on the door. If they don't come for testing, we'll drive a truck to the end of their street and we'll test them there. The way that you deal with this is you don't get frustrated about it. You don't wallow in concern about it. You just take action. You've just got to deal with what's in front of you. You can't deal with things as you'd like them to be. You've got to deal with things as they are and that's very much how we're all addressing this issue. So if there's a challenge, we've just got to get on top of it and you learn every single day. I mean, the aged care question that Michelle mentioned - the learnings that we've had from what occurred in New South Wales earlier with Newmarch, and particularly on the communications. I want to commend Minister Colbeck for the great work he's been doing to ensure that we're meeting the marks that we've set on communications with families around these issues. And that would be terribly distressing, terribly distressing for families with people in aged care facilities, and one of things we learned at Newmarch is that you've got to work very hard to maintain that communication. Communication is a big challenge when it comes to community adherence - particularly in some communities. That's why we're taking the additional steps. It's not just Australia that's dealing with this. Australia is facing the same problems that Bibi Netanyahu was mentioning to me last night, in Israel, and the same problems in parts of France and Paris. We've got outbreaks in Tokyo. We've got challenges in Hong Kong. So we're all dealing with it. But the way you deal with it is, you just deal with what's in front of you each day and you work your way through it. And Commodore Hill working strongly together with the leadership of the public health, and the emergency management in Victoria is certainly doing that on a daily basis. 
Now we've got time I think for one more. No you've had one already Tom, so John, and then I'll leave you to the Treasurer.
JOURNALIST: To Professor Kelly. About the virus's infection rate. The Kirby Institute's done some preliminary serological tests of random blood samples indicating that the actual infection rate might be more like 1 to 2 percent of Australians, which is much higher than what we're led to believe so far. Ms Chant from the New South Wales, Chief Medical Officer, she says it might be more like 1 percent. What do you think that the actual infection rate is? And what work is being undertaken to actually work out what the true infection rate is?
PROFESSOR KELLY: So there is the serological testing that you've mentioned, it is being led by, out of New South Wales on New South Wales data. I think that we have to be careful interpreting that data. I haven't seen the actual results yet, it's still in process. And whether that can be extrapolated to the whole of Australia is unlikely. Because this is based on our original, our first wave back in March and April which were mostly overseas cases, mostly people coming into Australia being isolated quickly. So the spread in the community, the community transmission was very low at that time. I would be extremely surprised if it was 1 percent. Thank you.
PRIME MINISTER: Okay well thank you everyone, and for people as we go into this weekend, obviously, if you're in Melbourne, you're staying home. But elsewhere around the country, I'd just encourage everybody to exercise the appropriate caution and the social distancing practices which are so necessary for us to stay on our guard. We're in this fight. We are going to win this fight and we'll win it every day. Thank you very much.