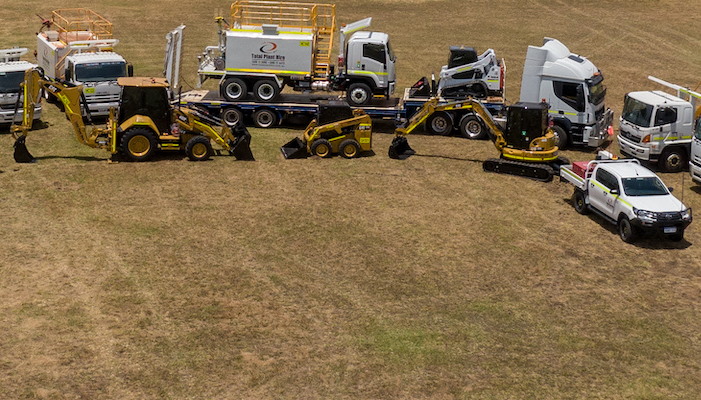 Excavators have many uses in construction sites, but are primarily used for landscaping, digging trenches, lifting large objects and demolition purposes. These days, they come with more built-in safety features than ever before, but there can still be pretty serious consequences if employees don't know how to safely operate this type of equipment.
The excavator can pose a high number of safety issues if handles by somebody who is insufficiently trained, so it's important that everyone is completely aware of how to operate this piece of machinery. Here are some protocols you should follow each time an excavator is handled:
Examine The Ground Area Prior
Ideally, excavators should only be used on flat, solid ground- however in a construction site we know that that isn't always possible. Rocks, rubble, and tree roots are just some of the things that can present as a safety hazard when the excavator is in use.
You should examine the area for holes and ditches and take extra care when using the excavator on areas with a significant incline or decline, as this might pose a problem once you get to work.
It's also essential that you are aware of any underground pipe or electrical lines. The last thing you want is for an employee to accidentally electrocute themselves!
Check The Excavator
If your excavator is your own piece of equipment, then you need to make sure that it has been inspected by a professional before each use. Take a look at the lights, buttons, horns and interior objects before use. Things to look out for include damage pads and loose bolts, as well as problems with the brakes or propel system.
One way to get around these checks is by hiring your excavator from a trusted plant hire company. These companies supply some of the latest models of excavators, and will conduct a detailed check of all equipment before sending it out to you.
Total Plant Hire are a great option for your excavator hire needs, as they offer an extensive range of regularly serviced, late model excavators built by industry recognised manufacturers. Depending on the work that needs doing, Total Plant Hire also offer a range of excavator attachments including rock breakers, rippers, buckets, blades, swivel buckets and augers, so you're guaranteed to have everything that you need for the job.
Use The Correct Attachments
This leads us onto our next point, since using attachments that aren't manufacture-approved could have disastrous consequences. Each job requires a different kind of attachment, so make sure you select a style and shape which is best suited to the kind of work that's taking place.
It's important to check the excavator's maximum load capacity before beginning a job, and you nor your employees should never overload the bucket with items that exceed the maximum load capacity. The higher you raise the bucket, the lower the lifting capacity, so you wouldn't want the excavator to tip over with an employee inside!