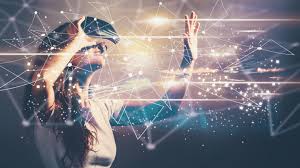 No one could have predicted how 2020 would go. We were all preparing for it to be a great year and then the pandemic hit and changed all of our lives. And I know it's only been 10 days since 2021 started but if there's one thing that has changed all our lives, it is tech.
During the pandemic and lockdown, no one could have imagined living without our smartphones and laptops. In a sense, having access to all the technology we have right now made it easier for us to survive it.
Not only that, Covid-19 has also accelerated the changes that were going to take place anyway.
Now that we are more dependent on our tech and more people are living lives digitally, it makes sense for these changes to take place faster than one could have predicted before.
Not only will these changes help us recover from the financial situation the entire world finds itself in right now, but it will also help us get things back to normal as quickly as possible.
So, here's what tech trends I think will start coming up in 2021. Some of them will help us adapt to our new reality, while others will help us push towards getting back to how things were before Covid-19.
5G
The pace at which companies have been rolling out 5G networks is faster than anything we have seen before. And that's a good thing because now more than ever, we need faster wireless internet that has higher bandwidth than 4G.
Whether we use that for watching YouTube videos or to send company documents to our bosses, we need to make sure that we have access to a reliable internet connection. 5G makes that possible and more.
If you think about it, the rollout of all these new networks has made the world we live in possible.
Back when 3G was launched, we started browsing the internet on our mobile phones. It made it possible for us to load those webpages on our mobile devices. With 4G, we got video streaming platforms and music platforms so we didn't have to download all our songs on our smartphones. We can just stream them.
The same thing will happen with 5G but the only difference will be that it can be used everywhere and by all kinds of technologies. Think about your car using 5G network to detect if there's a possibility that a car could crash into you. So it can change lanes or take precautions to make sure that doesn't happen. Or the Amazon delivery drone to figure out the exact place in your house where you would like your order to be dropped.
Or you can finally start using technologies like virtual reality or augmented reality and see how much fun it is to use it. Or if you're a gamer, you can get access to cloud gaming services like Google Stadia or NVIDIA GeForce Now and game anywhere you want.
Funny thing is, 5G is so capable that it now threatens the fiber-based networks. It could make them obsolete if the networks can consistently deliver the promised speed and can handle the load.
Virtual Reality or Augmented Reality
Virtual reality is the technology that uses either glasses or headsets to project an image directly into the user's field of vision. Augmented reality on the other hand does not require any headsets, it superimposes the virtual world into the real world and that is called AR.
The best way to experience the immersion that these technologies offer, is to go with the best VR headsets and AR smart glasses. The problem with most VR headsets out there is that the resolution is low so you always know that you are wearing a headset. You want to make sure that you're choosing the one that offers a high enough resolution and negligible motion blur so you can fully immerse yourself in the experience.
This year we can expect these technologies to be rolled out at a faster pace.
But what will they be used for?
One good use case is medical examinations and diagnosis. With the environment we are living in right now, it makes sense why people aren't comfortable wanting to go to the hospital to get their checkups done.
With VR technology, doctors can do these examinations remotely.
Let's say you wanted to get an eye test done. You could do it in VR with the help of high-definition cameras that will give a clear image of what your eye looks like. Not only that, but it can also be combined with AR so you can test out what your glasses will look like on your face before you buy them.
No need to walk into a store to try those out 😊
But that's not all. VR and AR technology will also start being used in education. Gone were the days of using projectors to teach subjects and the teachers finding out that half the students in the classroom have fallen asleep.
With VR, there won't be a need for a crowded classroom. More importantly, these lessons will be engaging for students so they can consume and retain more information. Because VR tech will require them to interact in a certain way to learn about whatever subject they are learning, according to several studies, this interaction helps them retain more information in not just the short term, but in the long term as well.
With the current education system of image and oral-based instructions, students forget almost 50% of the information after an hour. 70% after a day and almost 90% after a month.
With VR, that number will significantly reduce, helping students learn more at a faster pace.
Artificial Intelligence
We all knew this was coming. AI technology has been improving at an exponential rate for the last 5 years. And with the pandemic, there's more data available online than ever before to help understand the world around us.
This includes the data available about healthcare, infection rates, the average health status of a person in a particular country, how effective are the measures that are being taken, etc. All this information helps the algorithms learn about what we are doing as a society and help us uncover solutions that we never would have thought of before.
From AI being able to diagnose cancer more accurately than humans, to being able to predict the demands of services in healthcare. All this helps the administrators responsible for those facilities to make better decisions and make sure that they are well equipped to handle this surge in demand.
When it comes to business, AI software is being used to learn customer behavior and see what helps them make their decisions. And see how the companies make it easier for them to do that. Now that most of us are doing our shopping online, there is more customer behavior data available for the companies to customize their websites/stores to exactly how each of their customer shops.
Not only that, AI tech has been becoming more affordable over the years. So more businesses can take advantage of this technology to serve their customers better.