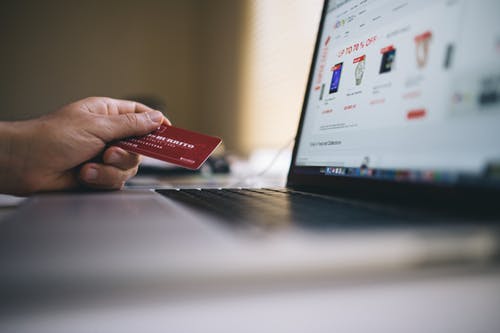 Over the last couple of years, modern technology made a huge impact on the way we perceive customer service. For starters, customers are better connected than ever, so, as a consequence, the pressure to successfully manage the customer expectations has reached its peak point as well. On the other hand, a vast variety of new digital tools and resulting CRM techniques has provided businesses with new options in which they can handle this important issue.
Let's take a look at some of the examples that illustrate how this interesting dynamic works and see what lessons we can take from it.


The new importance of quality customer service
According to recent research, as much as 88% of people trust online reviews as much personal recommendations from friends and family while researching the quality of local businesses. These numbers mean that any kind of feedback, both positive and negative can create word-of-mouth in a near instant and spread like wildfire. In such circumstances, businesses need to invest additional effort in handling the online communication channels and approach social media the same way they treat traditional face to face customer service.


Gradual expansion to cross-channel mobile support
The current business landscape is incredibly competitive and the businesses' ability to deliver fast, social and coherent experience across different customer support channels may play a vital role in their survival. The latest cloud-based CRM solutions are doing exactly that by allowing the agents to keep track of all these channels 24/7/365 while still retaining a singular view of the customer. This represents a huge shift compared to the time where all these different channels were isolated platforms that required separate focus.


Real-time messaging pushes emailing out of the game
Of course, not all of these platforms are capable of sustaining the change of pace we see in the tech world on what seems like a daily basis. Since customers require fast and streamlined ways to reach the businesses, the slower platforms like emails are, naturally, being pushed into the second plan. As the time goes by, this tidal wave will be harder and harder to tame so we will continue to see synchronous platforms like Facebook Messenger, Slack, Viber, and other popular messaging services take a bigger bite out of the emails which were, as of recently, considered the go-to of business etiquette.


Chatbots and agents learning how to coexist
There is interesting research that says that 71% of customers want to solve various customer service issues in their own terms and 65% of them feel good about the company if they are able to solve that issue without talking to a live person. It doesn't take more than a passing look at these numbers to see that chatbots are here to stay, gradually becoming the formal way of CRM communication. Still, behind every AI there is a rich pool of data gathered and selected by rich human experience. So, the agents are not going to fade out completely, they are just going to take a back seat and learn to adapt.


Data-backed anticipation of customer desires
The gradual transition of CRM to the digital realm and the ability to effortlessly conduct an automated customer satisfaction survey through channels like SMS are producing the incredibly rich pool of data the businesses use to reach a better understanding of their customer desires. It was this development that allowed us to learn that an informed consumer prefers a wealth of communication options, mobile usability, reliable self-help systems, and so on. Staying in-tune with customer desires without increasing the efforts aimed at data-gathering will become increasingly harder as time goes by.


Customer success becoming a competitive differentiator
We are living in a time where the price of customer acquisition is constantly on the rise and the wealth of purchase choices and harsh competition is making retention increasingly difficult. With the things as they are, being capable to quickly react to and solve customer problems simply does not suffice. That is why customer success that puts its efforts into planning and ensuring a successful customer lifetime value will become even more important. Will it be able to take complete ownership over customer support is yet to be seen, but the closer integration of these two important marketing sectors is pretty much sealed.


Customers' need for more comprehensive information
In recent years, we have witnessed the rising trend of customers not wanting to simply pick up their phones and get the solutions to specific problems, but rather take a more proactive stance to problem-solving and looking for more comprehensive answers. This fact allows businesses a certain leverage that comes in the form of the ability to monitor what's being searched for and read most often and tailor their CRM response systems to allow the visitors to get all the information they need with just enough assistance that they still have the feeling they are doing all the work themselves.


The transition to proactive care
Finally, we have to mention that customer service is becoming an increasingly proactive game. Although we already partially addressed this issue through other topics, it is worth underlining that businesses simply waiting for customers to reach out to them to in order to find the solution to their problems is simply not competitive. With the virtually endless amount of data to analyze and capable sets of tools that can be used for cohesive multi-channel interaction customer support on disposal, agents need to set out into the digital world and proactively look for the possible causes of dissatisfaction and nip them in the bud.


As we can see, customer service and support are not only undergoing an evolution that is changing the way they are performed but rather a complete overhaul threatening to change their very nature. In an increasingly uncertain economic environment where every new piece of technology can disrupt complete industries, no business can allow itself to overlook this important fact.
Customers are still the most important resource a business can hope for. Managing their expectations in this new environment should be the utmost propriety.