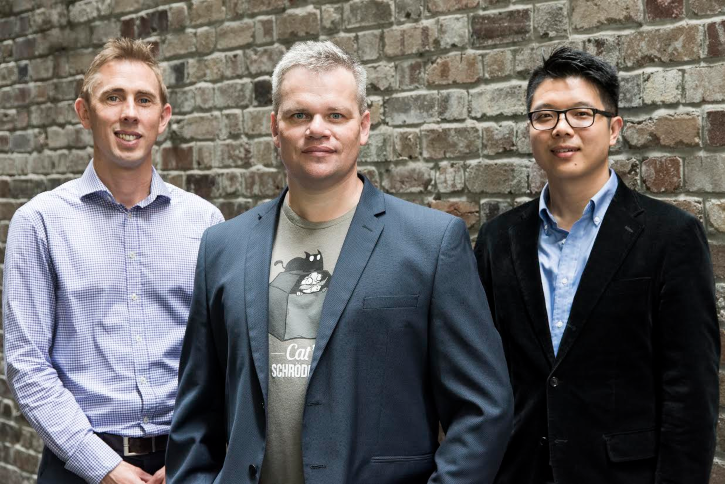 Finding the right office space just got easier thanks to tech startup by Realestate.com.au alumni
After hugely successful beta trials, commercial real estate disrupter JAGONAL has officially launched. JAGONAL is Australia's most advanced office space search engine with over 6,000 listings of offices for sale or lease, equalling 65 per cent of Australia's vacant office space.
Founded by ex-REA Group tech experts, JAGONAL fills an urgent market need by solving many issues currently presented by other commercial office listing sites, the biggest of these being inflexible advertising models, irrelevant results and lack of detail of the commercial offices on offer.
By pricing in square metres per day, JAGONAL disrupts traditional barriers to advertising multiple offices and small offices. When it comes to office features, JAGONAL catalogues over 4,100 office buildings and is able to expose features like end of trip facilities, security and views. These are easily searched using powerful search filters.
JAGONAL CEO Serge Kotlyarov said, "JAGONAL's growth has been considerable. Since launching in beta in April 2015, the site now lists 65 per cent of Australia's vacant office space, has inventory from the top commercial real estate owners and agencies and gets an estimated 40 per cent of the monthly 'office space' Google search traffic in Australia."
"To date, JAGONAL has raised $2.3 million in seed capital and will open its next round of Series A capital raising this February to fund expansion into Singapore and Asian markets."
"We have an incredible team involved in JAGONAL who each have a proven track record in developing and growing successful tech platforms globally. Andrew Brown, our COO, cofounded AgentBox CRM and is a specialist in UX for real estate. Our CMO Max Sim led the digital marketing for Seek in Asia as well as REA Group's core digital marketing channel internationally," said Mr Kotlyarov.
JAGONAL takes office search to the next level by allowing tenants to search using 50+ filters, for instance specific precinct, office size, cost, showers, bike parking, child care or transport making it a one-stop-shop to compare and research office space deals
JAGONAL has also developed its own patent-pending 3D mapping engine which allows overseas investors and tenants to virtually see the physical location of any listed office building, including nearby infrastructure, like public transport, and the locations of competitors. You can also generate a panoramic view from any window in the CBD to simulate the experience of being in the office.
Learn more about JAGONAL by visiting
www.jagonal.com.au