Businesses are turning to a new app called Plan-et that's targeting new customers who are already actively looking for their product of service.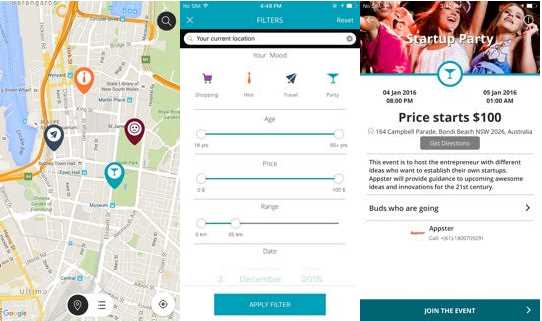 Plan-et Co-Founder Daniel Goodin said it's a game changer in the world of marketing because it creates a level playing field for businesses both big and small. 
"Gone are the days of expensive marketing ploys and the uncertainty of whether or not an advertising spend reaches target customers," said Mr Goodin. 
"Plan-et users can search for accommodation, entertainment, where to eat, sales, job vacancies within a set radius and information from businesses is relayed to them instantly through the use of images and icons," he said.
"This type of technology will lead to existing marketing strategies being used less and less, like letterbox drops, cold calling and big advertising spends."
"Not only will users be exposed to business marketing without realising it, they will also be able to engage with businesses by letting them know they're coming to an event or are interested in what they have to offer."
"The relationship between business and the consumer starts naturally rather than a hard sell that often won't end in a sale." 
"Businesses won't have to work hard to create a database of potential clients as they can see who is interested and reacting to what they're saying." 
"For example a Plan-et app user might follow their local pub to ensure they're alerted in their news feed about bands playing in the near future or a steak dinner at half the price." 
Mr Goodin predicts the main changes in the way businesses market themselves in the future will be : 
Costs :Businesses won't be forced to outlay big advertising spends with more choice and access to potential customers through apps like Plan-et.
No Hard Sell :Customers will only see information about businesses that have products or services they are interested in and looking for.
Reach :The potential reach is huge and ongoing with business information always listed once a business has registered their details.
Planning :Promotions and sales can be marketed in a split second with the business owner always in control. 
Mr Goodin said social media has changed marketing already and apps like Plan-et will take those changes another step further.
About Mr Goodin
Mr Goodin is a floor tiler turned entrepreneur who has been developing Plan-et for a little over 12 months at www.plan-et.com  Plan-et is also available in the APP store.